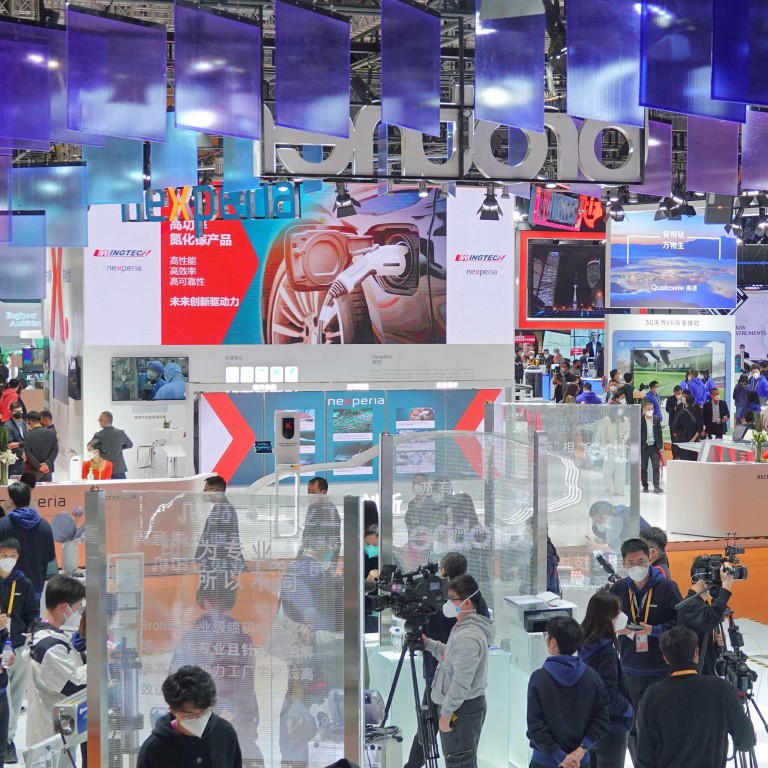 Chinese companies sign US$73.5 billion of deals at CIIE despite fewer foreign exhibitors and visitors
The value of deals signed during the six-day China International Import Expo in Shanghai rose 3.9 per cent year on year
A total of 2,800 exhibitors from 145 countries and regions took part in the event, about 100 fewer than last year, while the number of visitors fell to 461,000 from 480,000
Chinese companies agreed to buy goods and services worth US$73.5 billion from foreign exhibitors at the world's largest import trade fair, echoing President Xi Jinping's pledge to further open up the country's vast market.
The value of the transactions sealed during the six-day China International Import Expo (CIIE) that ended in Shanghai on Thursday rose 3.9 per cent from last year, despite fewer exhibitors and visitors because of stringent virus-prevention measures.
A total of 2,800 exhibitors from 145 countries and regions took part in the Chinese government's tentpole event, about 100 fewer than last year, while visitor numbers dropped to 461,000 from 480,000 last year. Many deals were pre-signed before the opening of the CIIE.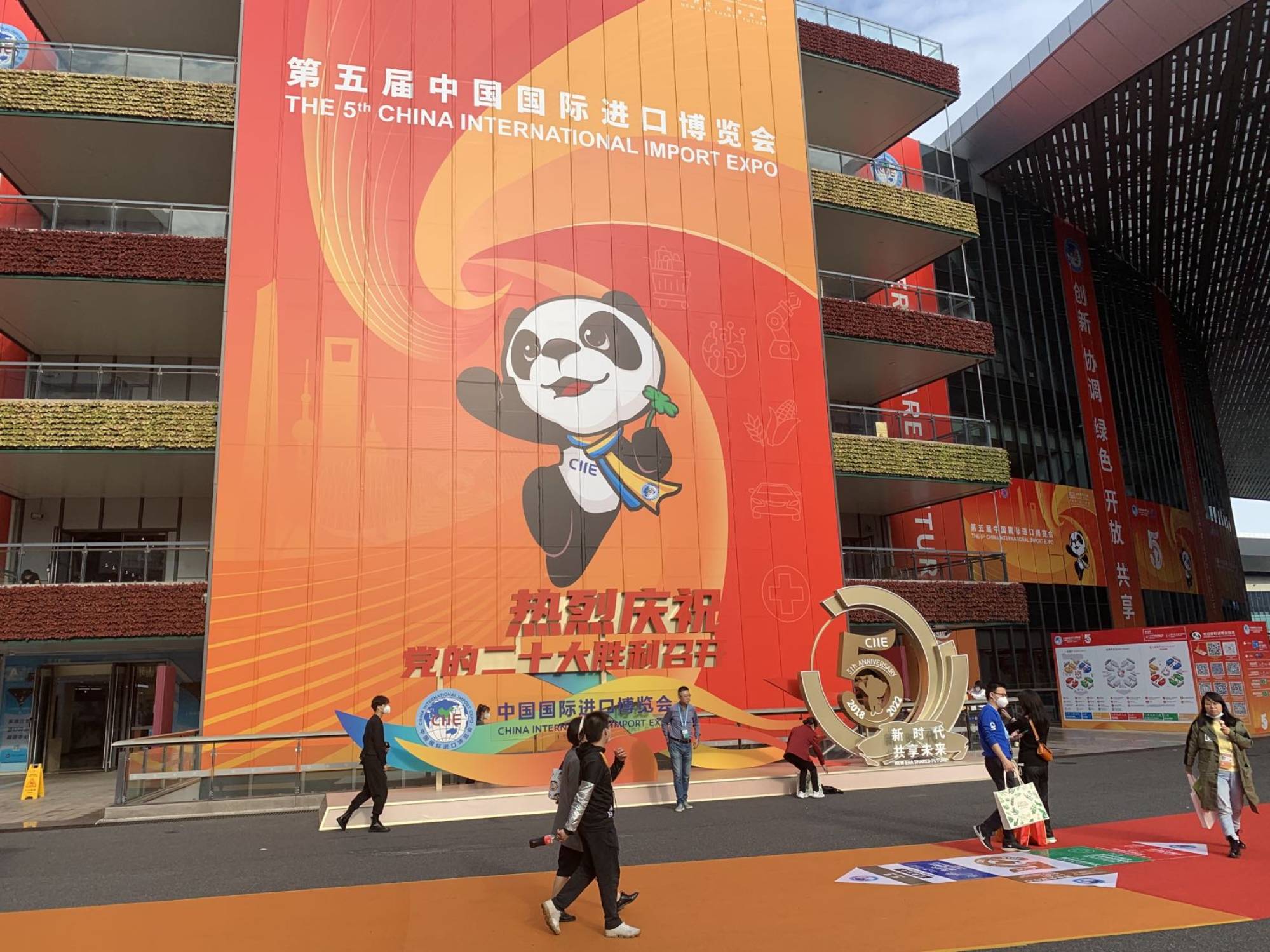 President Xi, who kicked off the CIIE in a televised speech last Friday, said China's consumption-led economic development model would offer the global economy big opportunities as more goods and services were imported.
"China's super large consumer market and complete supply chain could be a rare asset for the troubled global economy," said Li Wei, a researcher with the Shanghai Academy of Social Sciences. "A growing Chinese economy will fuel the growth of the world economy."
The CIIE, which was inaugurated in 2018 at the behest of President Xi, is designed to spur purchases of imported goods and services by mainland companies as a way of showing Beijing's willingness to further open up its markets.
However, Beijing's zero-Covid policy has become a barrier for visits to China by foreign traders, with the deal value at the CIIE
declining for the first time in four years in 2021
. Chinese companies bought US$70.7 billion worth of goods last year, down 2.6 per cent from 2020.
All participants are required to be fully vaccinated and provide records of negative nucleic acid tests taken within 24 hours of entering the venue.
Beijing's heightened tensions with the West also triggered worries before the opening of this year's event that contract value would dip below US$70 billion.
At the party congress in late October, Xi secured an unprecedented third term as leader of the world's second-largest economy, consolidating his grip on power.
Thousands of products ranging from confectionery and bottled water to electric cars and surgical robots were displayed to attract buyers from across China.
Agricultural businesses, automotive industry and machinery manufacturers attracted the biggest crowds amid China's rising demand for world-class products, according to the statement from the CIIE.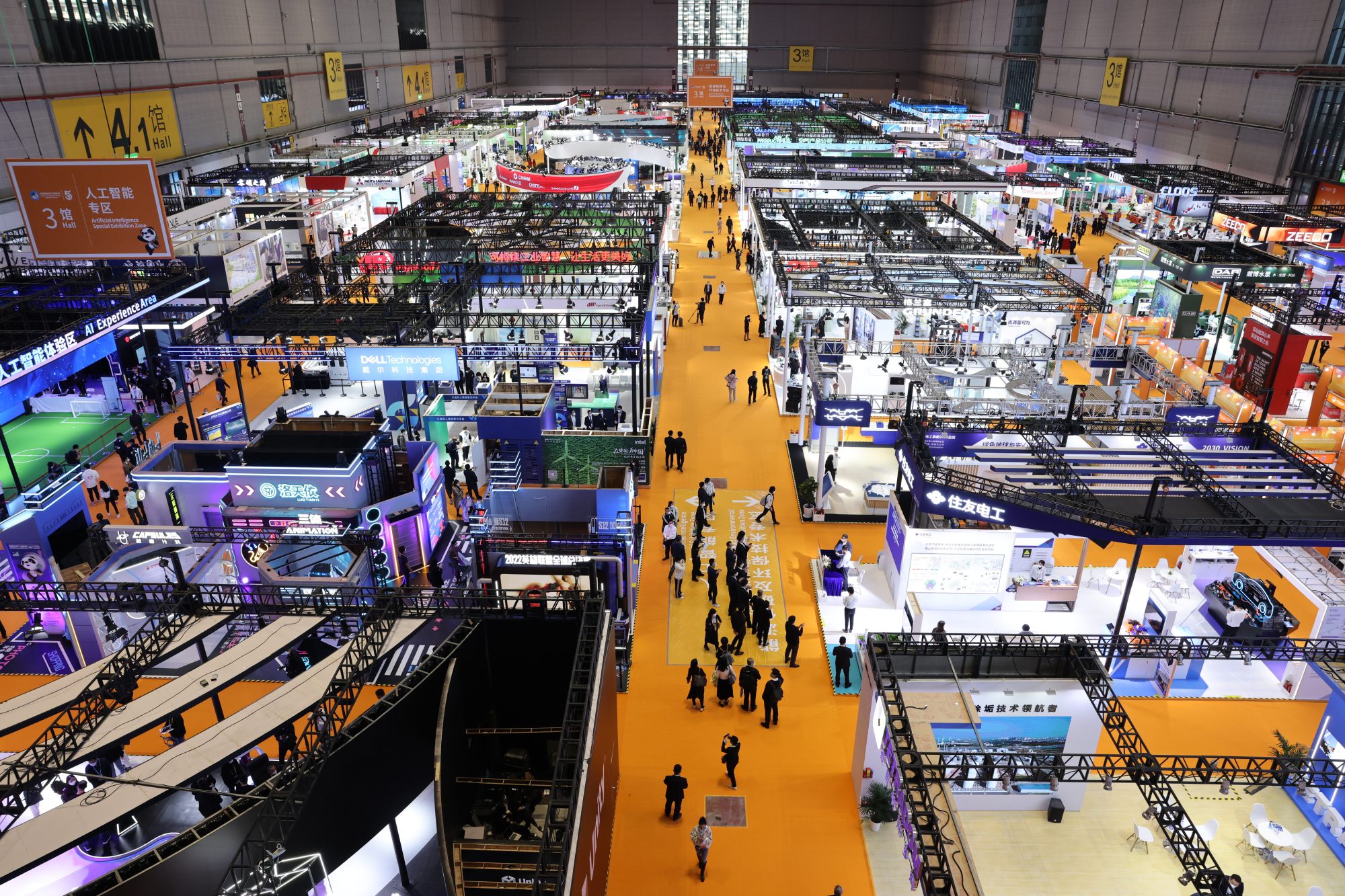 "The [Chinese EV] market is growing exceptionally fast and we see very fast growth in our businesses for the EV sector," said Jon Penrice, Asia-Pacific president of Dow Chemical, one of the world's biggest producers of plastics and chemicals. "We expect the growth to accelerate in the next two years."
About 200 American businesses took part this year, about the same as last year, according to the US-China Business Council.
Tesla
stole the show once again at the automotive industry hall, even though its new models are not yet available to mainland customers.
Visitors were eager to take a look at the US-made Model S Plaid and Model X Plaid, which ­made their mainland debuts.