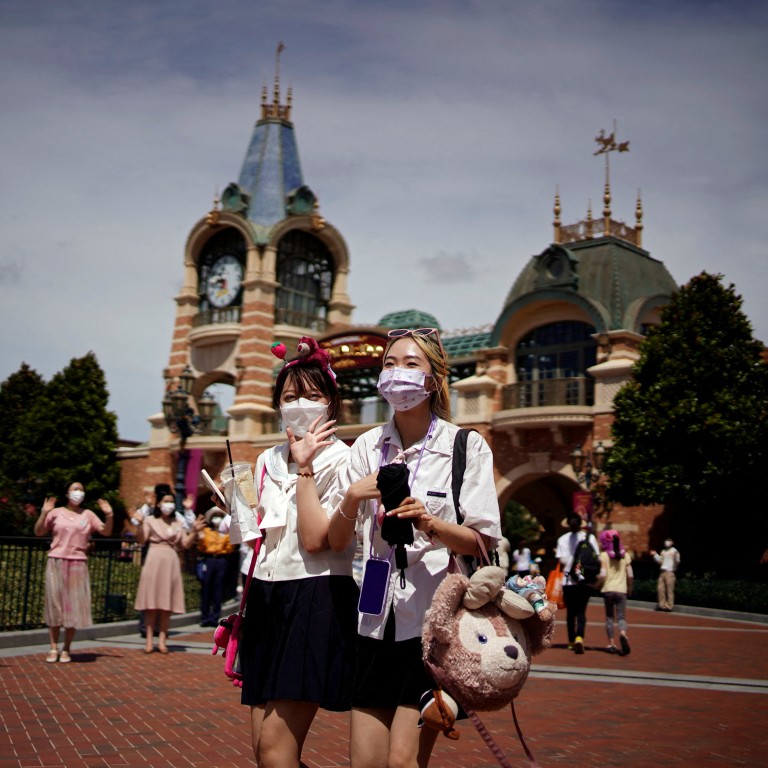 Shanghai Disney Resort to partially reopen as Covid-19 abates in China's commercial hub
Disneytown, the Wishing Star Park and the Disneyland Hotel will resume operations on November 17 on the outskirts of China's commercial hub
Disneyland theme park and the Toy Story Hotel remain shut, according to Shanghai Disney Resort, without saying when they would reopen
Shanghai Disney Resort said it would reopen some of its rides, shows and hotels, after China's relentless zero-Covid pursuit forced The Walt Disney Company to suspend operations at its flagship Asia theme park
twice this year
.
Disneytown, the Wishing Star Park and the Disneyland Hotel will resume operations on November 17 on the outskirts of China's commercial hub, while the Disneyland theme park and the Toy Story Hotel remain shut,
according to
the operator and the Shanghai government, without saying when full resumption will occur.
The latest move book-ended a wholesale closure that began on October 31 when a resurgent Covid-19 outbreak trapped thousands of visitors at China's largest foreign-owned entertainment venue, subjecting them to tests. The theme park was closed for two months until June when Shanghai authorities
shut down the city
of 25 million residents to snuff out a resurgent – but mostly asymptomatic – outbreak of the Omicron variant.
Local authorities had since succeeded in bringing the latest flare-up under control. Still, residents must test negative in nucleic acid tests in the last 72 hours before they are allowed to board public transport or enter public venues including shopping centres and restaurants.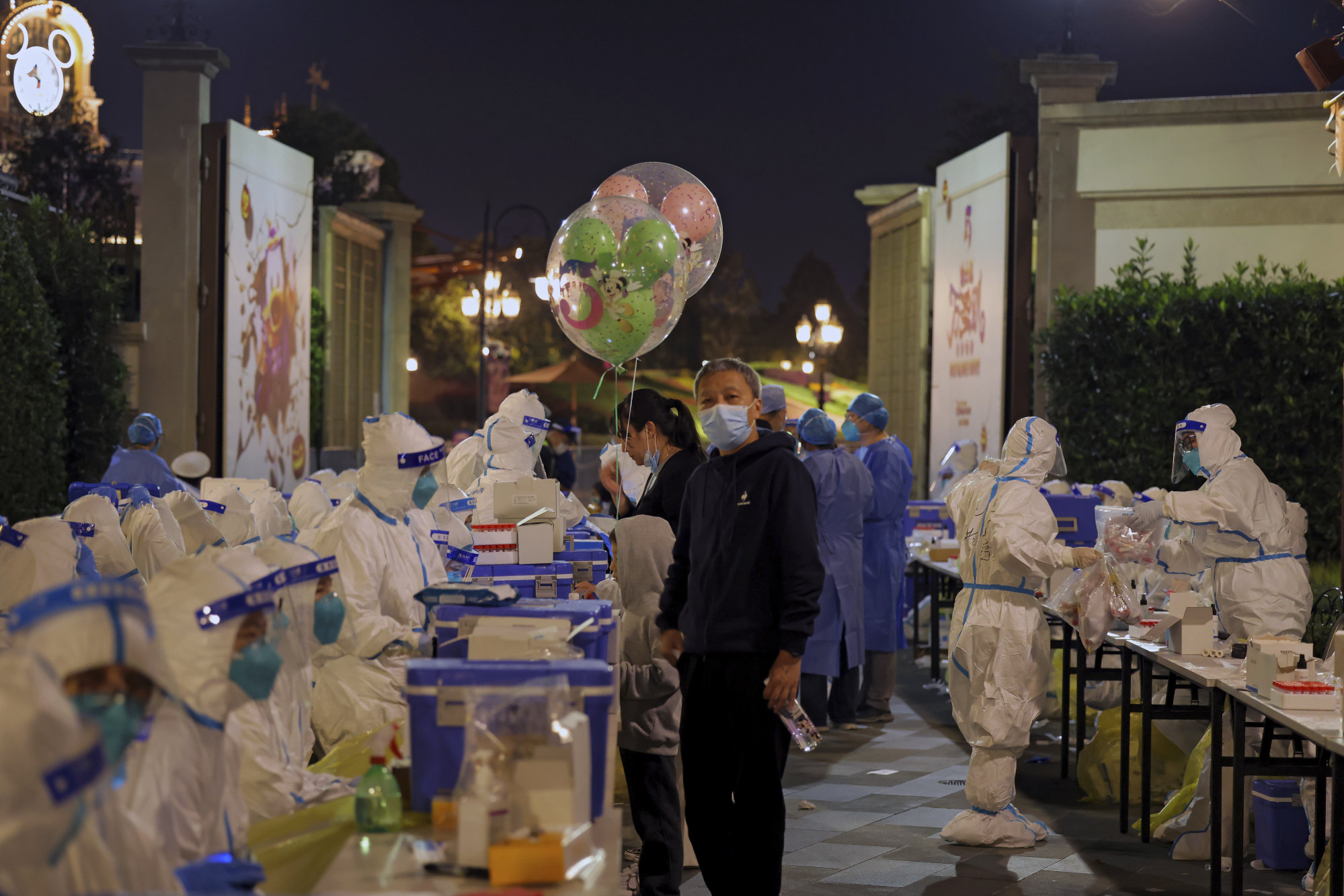 The gradual relaxation in Shanghai followed last Friday's cut in the quarantine period for inbound travellers to "5+3" from "7+3," seen as the first tentative steps in a path towards exit of China's zero-Covid pursuit.
Nationwide, new local infections jumped to 20,059 cases on Tuesday in China, nearly 13 per cent higher than a day earlier, according to the health commission. Most of the new cases were reported in southern China's Guangdong province and in the Chongqing municipality in southwestern China.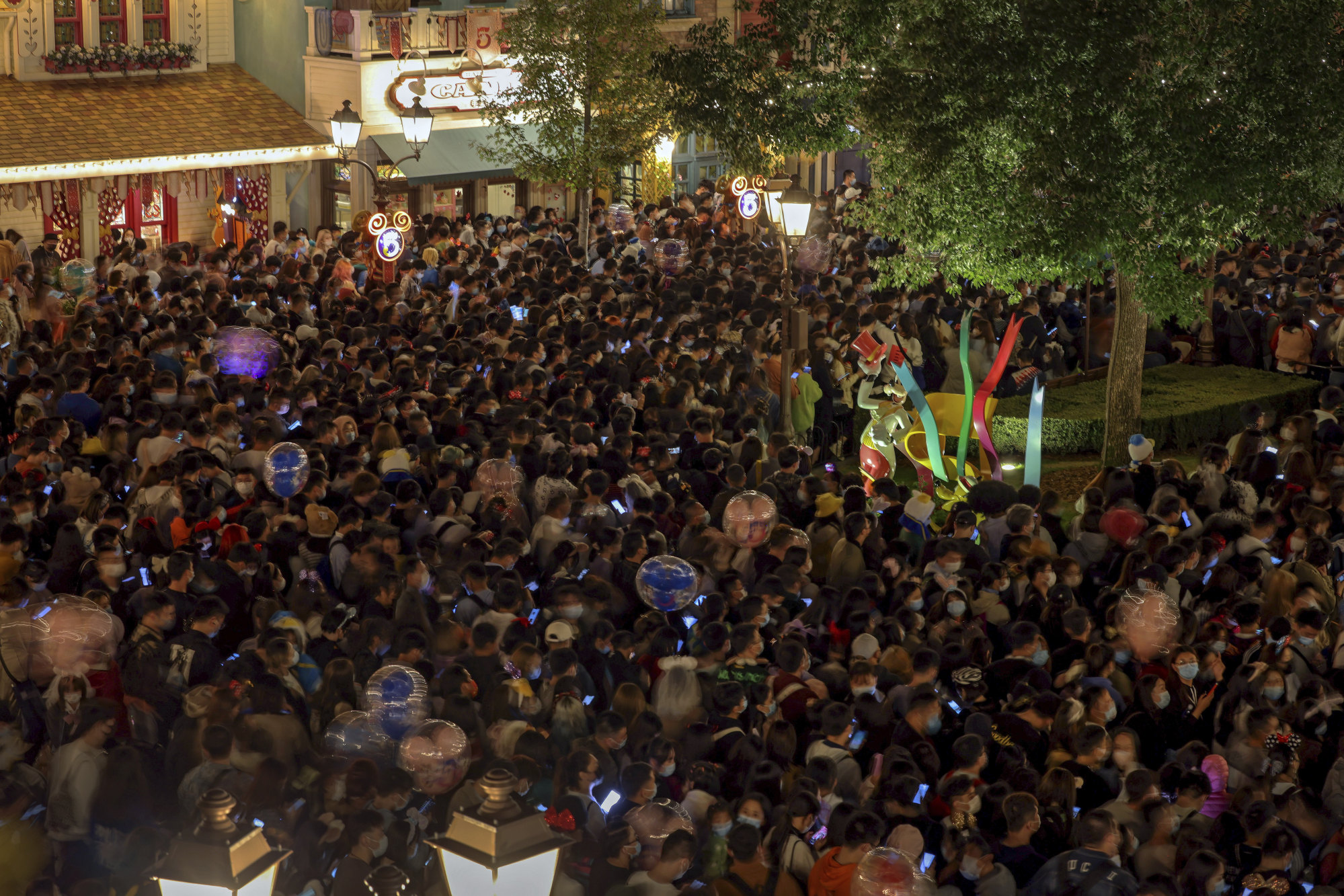 The flare-ups in Guangdong and Chongqing underscored why China's government needs to double down on the pursuit of its own Covid-19 policies, instead of following the rest of the world in "living with the virus," the Communist Party's mouthpiece People's Daily newspaper said in its editorial.
Chongqing residents had to obtain government permission and test negative for Covid-19 three times within 72 hours if they wanted to leave the city, according to a
November 14 announcement
by the municipal government.
Shanghai Disneyland, with the capacity to
handle 80,000 guests
everyday, covers 390 hectares (963 acres), approximately three times the size of the theme park in Hong Kong. The US$5.5 billion wonderland had been shut three times since it first opened for business in 2016. It was shut for four months until May 2020 when the Covid-19 disease was first reported in Wuhan in central China.
Its most recent shutdown – on Halloween night – trapped an
estimated 34,000 guests
, forcing them to test negative for Covid-19 before they were allowed to leave the park.