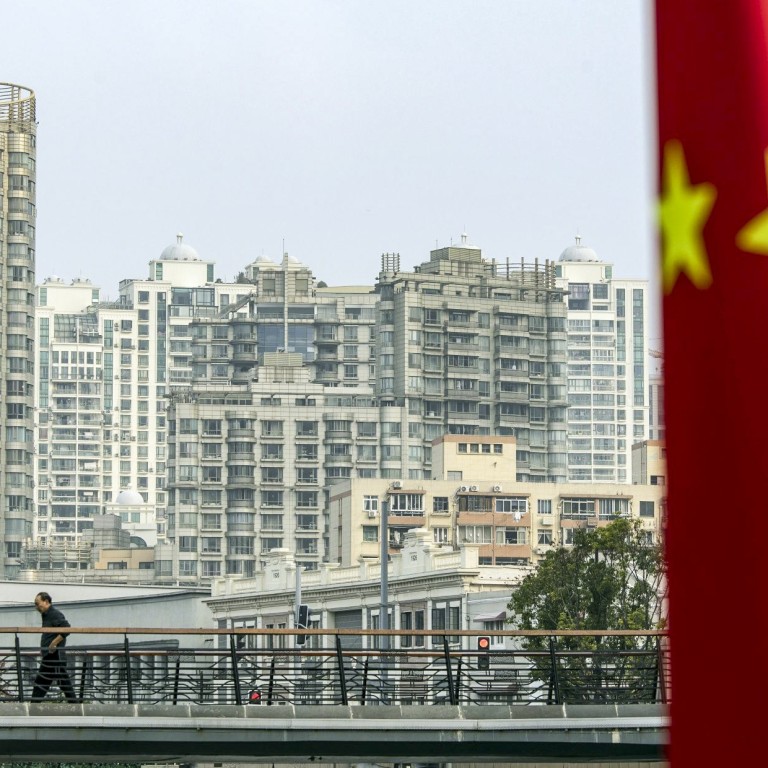 Moody's says Beijing's support for property sector not enough to dispel gloomy outlook
Uncertainties around an economic slowdown, zero-Covid restrictions and fear that pre-sold homes might not be completed are all weighing on the sector, rating agency says
Contracted property sales will continue to fall 10 per cent to 15 per cent by the end of 2023 due to weak demand, senior analyst says
The outlook for China's US$2.6 trillion housing market
remains gloomy
despite the rescue measures rolled out by the central government this week, Moody's Investors Service said on Thursday.
Uncertainties around an economic slowdown in China, restrictions under its zero-Covid policy and the risk that pre-sold homes might not be completed are all weighing
on the sector
, the international rating agency said.
"China's property sector remains [with] a negative outlook, as contracted property sales will continue to fall 10 per cent to 15 per cent by the end of 2023 due to weak demand," Kelly Chen, a senior Analyst at Moody's, said in a report released on Thursday.
The Moody's forecast comes after Beijing rolled out
a slew of detailed measures
on Friday last week, which have buoyed markets this week with an index of mainland Chinese property developers rising 11.4 per cent as of Thursday.
The People's Bank of China (PBOC) and the China Banking and Insurance Regulatory Commission (CBIRC) jointly issued a notice to financial institutions on Friday, laying out plans to ensure the "stable and healthy development" of the property sector. The notice included 16 measures, such as new policies to address the liquidity crisis at developers, as well as a loosening of down-payment requirements for homebuyers.
Following that, commercial banks were allowed to issue letters of guarantee to real estate firms for presale housing funds in escrow, according to a notice published by the CBIRC on Monday. These funds will be prioritised for payments linked to construction projects and to the repayment of debts, the notice said.
The government stepping up to support developers "could improve their financial flexibility and refinancing pressure in the near term, but the impact would be subject to the extent and timing, as well as the effectiveness of these measures", Chen said.
China's property market has been in crisis since mid last year, with private developers such as China Evergrande Group and state-backed firms such as CIFI Holdings struggling for cash flow and to reduce debt. Beijing's "three red lines" policy, introduced to stem systemic risk, has forced developers to default on more than US$20 billion in offshore debt. Developers that have not yet defaulted are in a precarious position and they too are struggling for new funds.
Guangzhou-based Agile Property Holdings, for instance, said on Wednesday that it will sell stock at an 18 per cent discount to raise HK$783 million (US$109.4 million) through a top-up placement, while
Country Garden Holdings
said on Tuesday it will raise HK$3.9 billion through sales made at a 18 per cent discount.
"It is not a surprise, as Agile still needs more funds to pay the interest and principal of its syndicate loans and US dollar bonds," said Raymond Cheng, head of China and Hong Kong research at CGS-CIMB Securities International.
Market observers said it will take time for the sector to recover, with more support from the government and potential external funding from capital markets.
"We could start to see a return of global investors to the space – attracting external capital that will help the sector return to growth on a more sustainable basis," said Brandon Gale, managing director and head of the financial restructuring group in Asia at American multinational investment bank Houlihan Lokey.