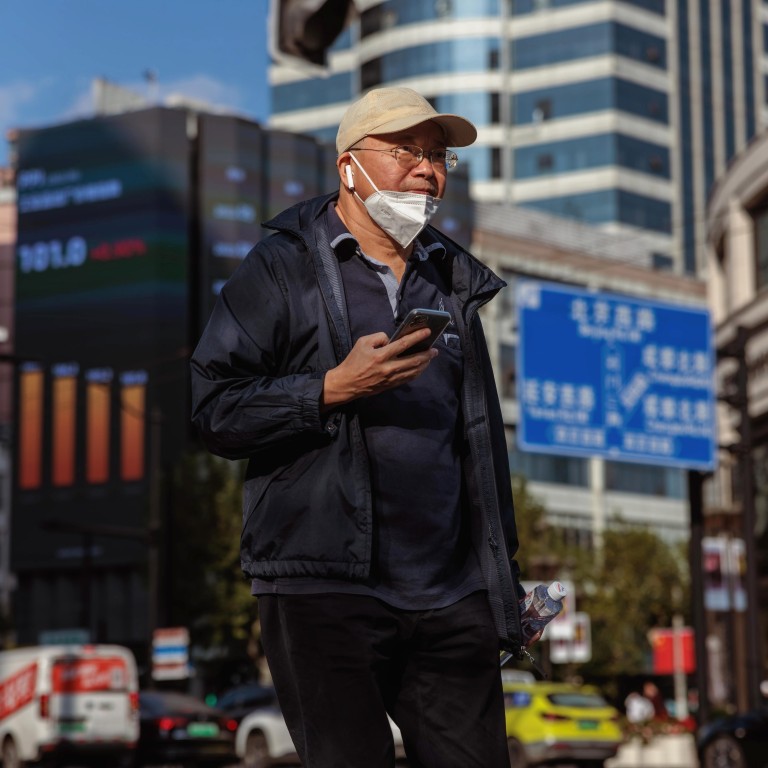 Don't chase China market rebound as weak foundation attracts stock bears, JPMorgan says
Investors should not chase high-flying Chinese stocks as market fundamentals are still weak, JPMorgan Private Bank says
China's softening stance on zero-Covid will be tested amid a flare-up in cases in southern Guangdong province, it said
Investors should not chase high-flying
Chinese stocks
as market fundamentals are still weak despite hopes for a pivot in Beijing's zero-Covid policy, JPMorgan Private Bank said. The recent rebound was "mainly driven by short covering."
Hopes and signs of a pivot in
Beijing's zero-Covid policy
and property market clampdown have helped fuel a US$769 billion rally in equities over the past three weeks in Hong Kong. The Hang Seng Index climbed 22.5 per cent while the CSI 300 Index of onshore stocks rose 8.4 per cent from the end of October.
The private banking arm of America's biggest bank is not prepared to call a "turning point" just yet on Chinese stocks. China's softening stance on zero-Covid will be tested
amid a flare-up in cases
in southern Guangdong province, it said. Policy support for the real estate market is unlikely to spur an immediate recovery in home sales or a meaningful upgrade in corporate earnings, it added.
"We would not recommend fundamental investors to chase this rally," Asia investment strategists including Alex Wolf and Timothy Fung wrote in a report on Friday. "Momentum traders should set tight stop-losses given the technical nature of this rebound. Tactical traders are likely to lock in profits, while short-sellers will start rebuilding positions."
The view may pour cold water on the market's new-found optimism among analysts and money managers including Goldman Sachs and Allianz Global Investors. They offered bullish views on the market outlook even as official reports showed home sales and retail spending remained uninspiring this quarter.
"Fundamental investors could question policy effectiveness and refocus on China's economic slowdown" according to the private bank, part of JPMorgan's asset and wealth management division that manages US$3.8 trillion of client assets. Markets are likely to sell down again if expectations are not met in a few months, they added.
The private bank has a year-end target for the MSCI China Index of 50-53 versus 59 on Friday, suggesting some mild downside in the short term. The index jumped 4.2 per cent last week and Goldman predicts it will add another 19 per cent over the next 12 months, according to its report last week.
The rollout of revised Covid policies has been "messy" on the ground, analysts at Beijing-based consulting firm Trivium China said in a report last week.
"Chaotic implementation of the new policy changes may ultimately spark more outbreaks, requiring extended lockdowns to contain them," it said.
"In terms of the risks for the housing sector, it would take time for financial institutions to roll out support," JPMorgan said. "Bad numbers will likely continue before they come into place. These measures are on supply rather than demand, so it's difficult to gauge how effective they would be in stimulating home purchases."
"The recent rebound is within our expectation and remains technical in nature, driven mainly by short covering," JPMorgan strategists said. "We do not see long-only funds coming back to China meaningfully yet."