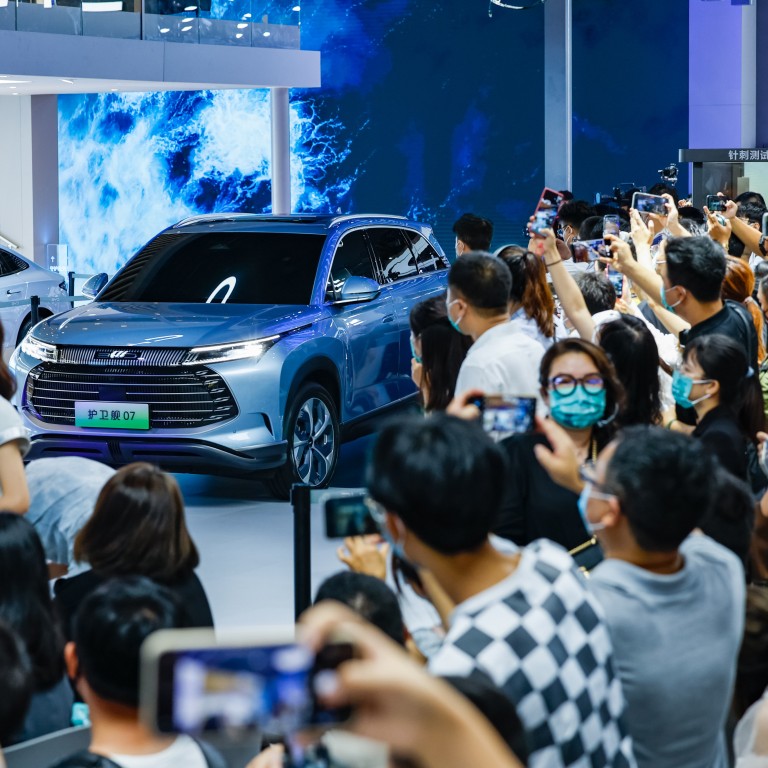 Chinese electric-car buyers opt for cheaper models as gloomy economic outlook takes toll on sales
Sales of new-energy vehicles fell 9 per cent month on month to 556,000 units in October, according to the China Passenger Car Association
Mercedes-Benz cut prices of its flagship EQS battery-powered cars by as much as 230,000 yuan (US$32,150) to boost flagging sales
Premium electric carmakers in China are bearing the brunt of a slowdown amid an economic downturn and tech sector wobble, with some players cutting prices to survive cutthroat competition.
"A consumption downgrade is in sight," said Tian Maowei, a sales manager at Yiyou Auto Service in Shanghai, referring to consumers' reluctance to splurge because of the slowing economy. "We expect to see fiercer competition in the market during the coming months."
Sales of new-energy vehicles (NEVs) – which comprise pure electric, plug-in hybrid and fuel-cell cars – fell 9 per cent month on month to 556,000 units in October, according to the China Passenger Car Association (CPCA). Although sales rose 73.2 per cent year on year, the pace of increase was the slowest in six months.
"Consumption downgrade is happening due to the impact from the Covid-19 pandemic," said Kevin Wang, a partner with McKinsey. "Consumers are increasingly looking at value-for-money products to avoid wasting money."
The EV sector, one of the bright spots in China's economy, has been badly affected by pandemic curbs since July when the growth pace started slowing.
Job cuts by Chinese tech firms is also taking a toll on EV sales, causing some buyers to renege on purchase orders. Tencent Holdings is among the companies that have slashed thousands of jobs amid scrutiny from Beijing and a faltering economy.
Ding Rong, a software engineer, said he abandoned a plan to buy an electric car priced above 200,000 yuan (US$27,927) after being made redundant by an online-game start-up in August.
"I did find a new job, but concerns about job security deterred me from looking at a premium car," he said. "We have to plan ahead for a rainy day."
In October, sales of BMW's 3 series combustion engine cars plunged 63 per cent from the previous month to 5,697 units. Sales of Xpeng's P7 sedan were not far off, slumping 54.6 per cent to 2,104 units month on month.
Unlike Tesla and its Chinese rivals – smart EV builders like Nio and Xpeng – which assemble and sell premium cars priced above 300,000 yuan, most of BYD's models are priced between 100,000 yuan and 200,000 yuan.
Last week, Mercedes-Benz cut prices of its flagship EQS battery-powered cars by as much as 230,000 yuan in China to boost flagging sales.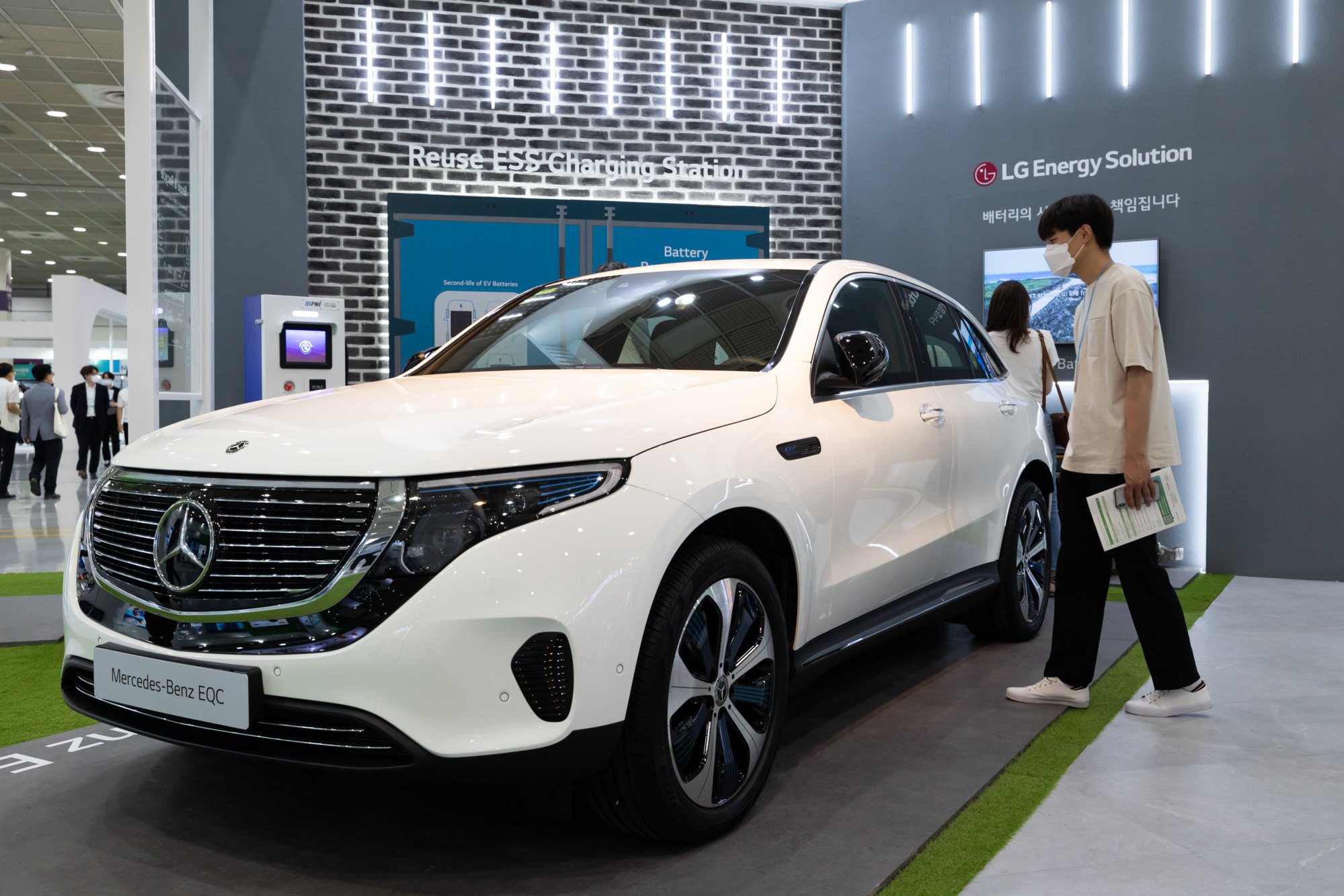 Meanwhile, the phasing out of cash subsidies for EV buyers in China from January 1 is also likely to cool buying interest in green cars at least in the short term.
"Not all EV companies will benefit from people's mounting interest in battery-powered vehicles," said Chen Jinzhu, CEO of Shanghai Mingliang Auto Service. "Newcomers will make life more difficult for the existing players."
Beijing's drive to encourage the use of EVs has attracted some 200 companies, which have invested tens of billions of dollars in developing, designing and assembling electric cars.
A series of new models are expected to hit the market in the next couple of years as technology firms, such as smartphone maker Xiaomi and artificial intelligence company Baidu, ramp up their own development of next-generation EVs to tap the fast-growing sector.