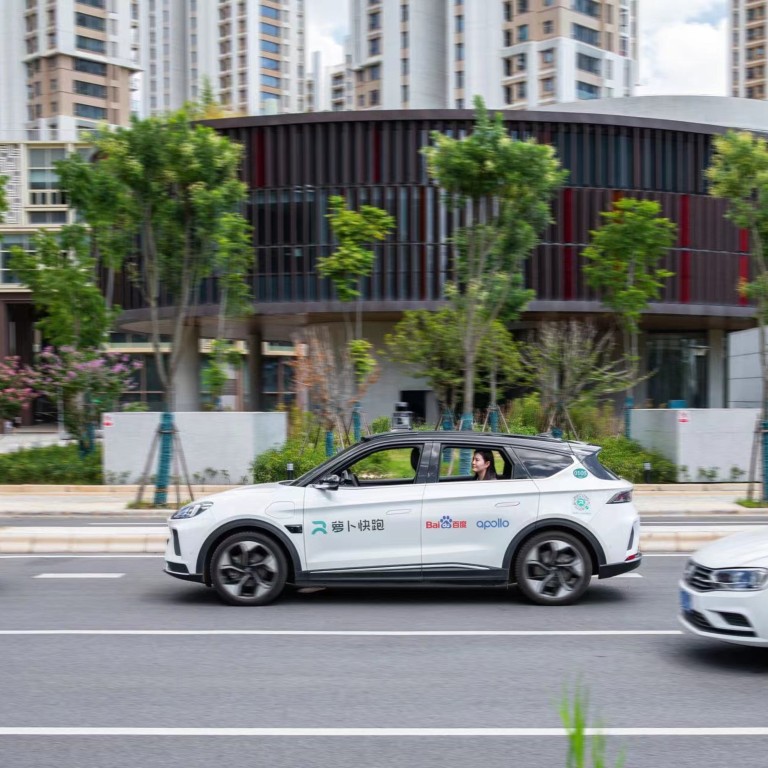 Baidu sees surge in autonomous taxi usage, boding well for driverless technology in the world's largest EV market
Last November, Baidu and Pony AI became the first two mainland firms to be allowed to charge passengers using their autonomous taxis
Analyst says 'rising interest in robotaxis reflects increasing demand for fully driverless passenger vehicles used by households'
The volume of
driverless taxi service
s offered by Baidu, operator of China's biggest search engine, jumped 65 per cent in the third quarter of this year, signalling that autonomous driving is gaining traction in the world's largest electric vehicle (EV) market.
Beijing-based Baidu, which has pushed into artificial intelligence in recent years, said on Tuesday that its Apollo Go robotaxi division completed 474,000 rides between July and September, compared to 287,000 rides recorded in the previous quarter.
The number of rides in the third quarter represented a year-on-year leap of 311 per cent. Each autonomous taxi in the first-tier cities of Beijing, Shanghai, and Guangzhou completed 15 rides per day.
"We believe that our strong and improving safety track record in autonomously transporting passengers on public roads provides a strong endorsement for more cities to issue permits for fully driverless ride hailing," the company said in a statement.
Baidu is one of two companies currently spearheading robotaxi services in China. Last November, Baidu and Pony AI became the first two mainland operators to be allowed to charge passengers using their autonomous taxis within a designated area covering 60 square kilometres in Beijing.
However, the autonomous taxis were still required to have a human "security officer" behind the wheel in case of an emergency.
In August, Baidu was given the green light to launch unmanned taxi services on designated roads in Chongqing and Wuhan, becoming the first mainland company to operate completely driverless cabs on open roads in the country.
"Autonomous driving technology is luring more Chinese drivers and passengers to buy smart EVs," said Gao Shen, an independent analyst in Shanghai. "Rising interest in robotaxis reflects increasing demand for fully driverless passenger vehicles used by households."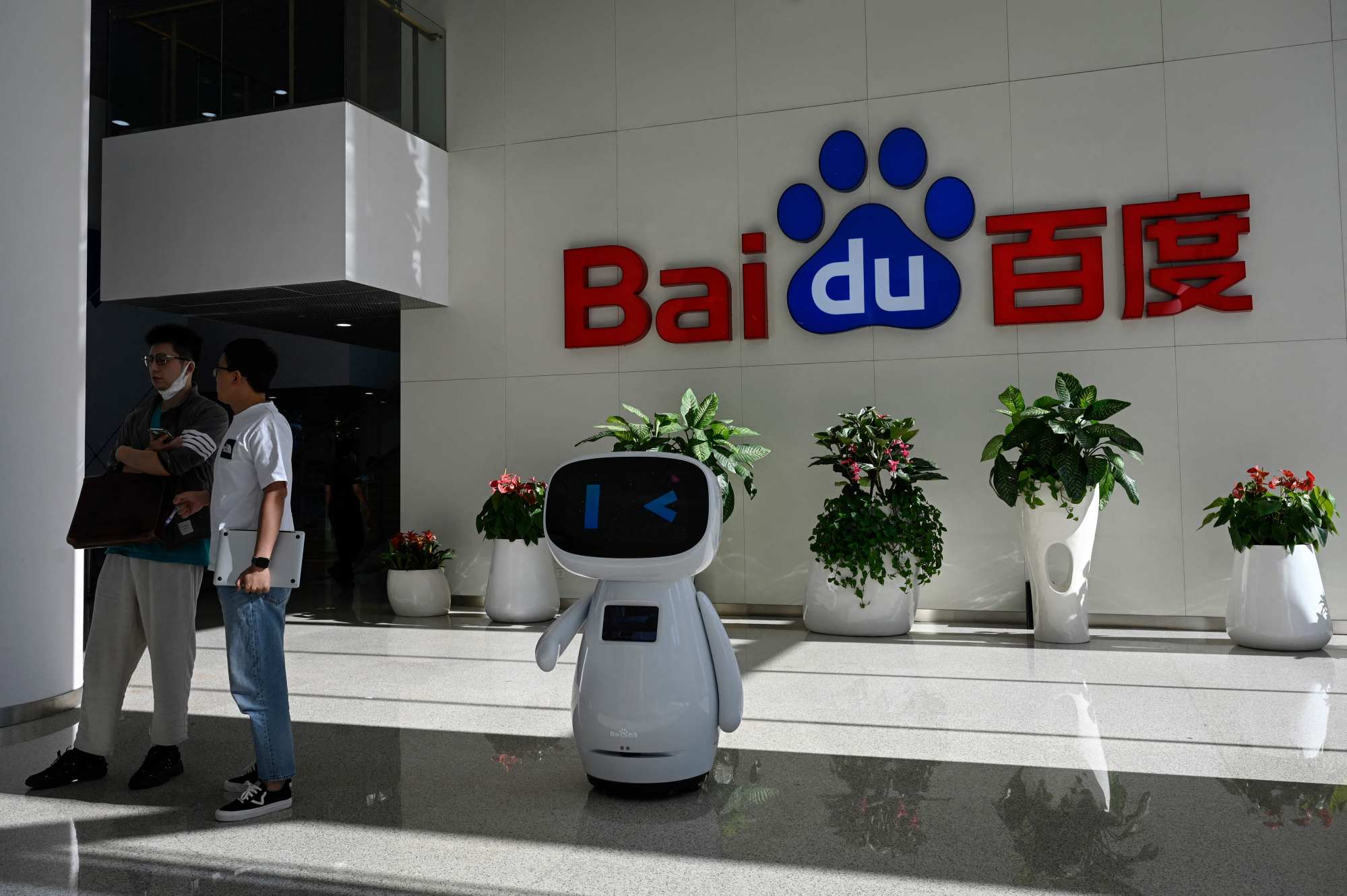 Beijing has also been pushing to slash logistics costs in the industry to help companies improve profitability over the past five years.
Autonomous driving
is expected to save about 1.8 trillion yuan (US$252.1 billion) in labour costs by 2030, when thousands of lorries driving between cities become driverless, Xu Bin, a UBS analyst, said in September.
Baidu launched Apollo, the world's largest open-source autonomous driving platform, in 2017. Aside from the robotaxi business, it is also ramping up development and production of smart EVs for consumers, to tap an accelerated pace of electrification on roads in mainland China.
Its carmaking arm, Jidu, plans to start assembling its first mass production model next year, joining the fray against global EV leader Tesla and a clutch of mainland rivals including Nio, Xpeng and Li Auto.
The company announced at the beginning of this year that its first model would have level 4 (L4) autonomous driving capability, meaning cars that do not require human intervention in most circumstances.
Baidu on Tuesday reported that its underlying profit for the third quarter hit 5.89 billion yuan, up 16 per cent on year. Revenue rose 2 per cent in the year to 32.5 billion yuan, which beat the median forecast of 31.8 billion yuan in a Bloomberg survey of analysts.