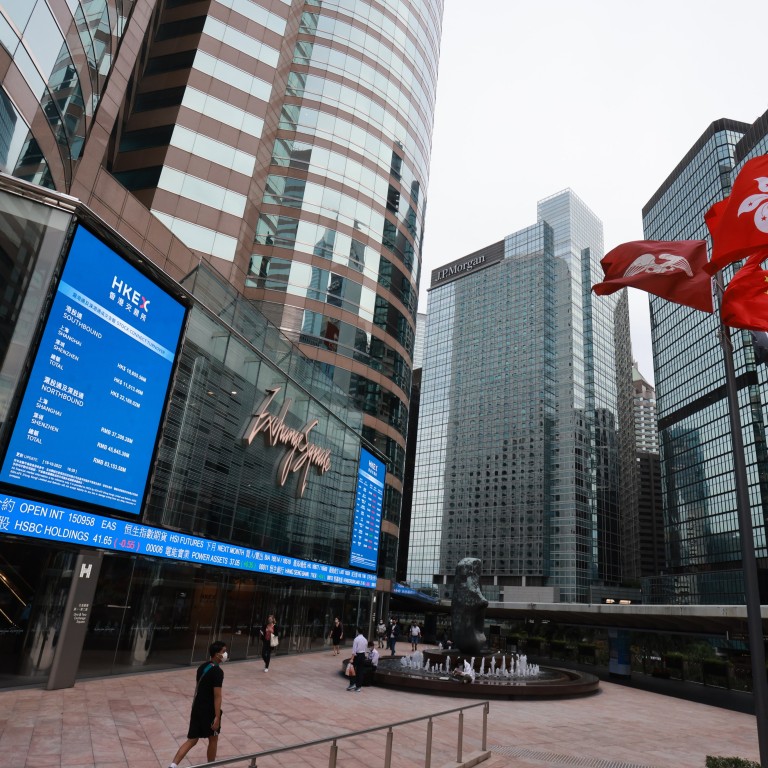 Hong Kong stocks outpace global markets for week amid signs of Covid-19 policy shift
The Hang Seng Index logged a 6.3 per cent gain this week as China reopening bets gathered momentum
Other major Asian markets declined on Friday as investors awaited a US jobs report due on Friday.
Hong Kong
stocks
posted a weekly gain greater than the rest of the world's major markets as traders increased bets that Beijing will loosen its harsh Covid-19 restrictions and shift its focus to economic growth.
The Hang Seng Index advanced 6.3 per cent for the week, the best five-day gain since November 11, despite falling 0.3 per cent to 18,675.35 on Friday. The Hang Seng Tech Index added 1 per cent on Friday, and the Shanghai Composite Index lost 0.3 per cent.
Longfor Group lost 4.3 per cent to HK$22.20 and Country Garden slid 4 per cent to HK$2.85, as traders took some profits from the biggest winners on the benchmark in November. Limiting the day's losses, Alibaba Group gained 2.4 per cent to HK$84.80 and Meituan added 3.1 per cent to HK$168.
Sentiment was buoyed up after China softened its stance on its virus approach and took additional measures to bail out the property sector. In a meeting with health experts this week, vice-premier Sun Chunlan said that China's pandemic control has entered "a new stage" and made no reference to the zero-Covid policy. Meanwhile, the securities regulator lifted a six-year ban on fundraising for property developers to ease their liquidity crunch. The Federal Reserve's pivot to a less aggressive tone on interest-rate increases also added impetus to stocks.
"We are relatively optimistic about stocks as the fallouts from the pandemic and US interest rates are set to fade going forward," said Wang Kai, an analyst at Guosen Securities. "While the economy is still on a weak footing, we've seen the policy optimisation, and that's going to improve expectations for growth."
Haichang Ocean Park, a theme park operator, rallied by as much as 30 per cent before closing 2.7 per cent higher at HK$1.53, rebounding from a 54 per cent slump a day earlier. The company denied that its controlling shareholder would sell the stake, according to an exchange filing.
Two companies started trading on the mainland's exchanges. Sansec Technology, which makes security service products including password chips and boards, jumped 51 per cent to 119.50 yuan in Shanghai. Gloria Technology, a maker of smart light-emitting diode products, advanced 32 per cent to 12.65 yuan in Beijing.
Other major Asian markets all declined as investors await a US jobs report due on Friday. Japan's Nikkei 225 slid 1.6 per cent per cent, while South Korea's Kospi retreated 1.8 per cent and Australia's S&P/ASX 200 lost 0.7 per cent.