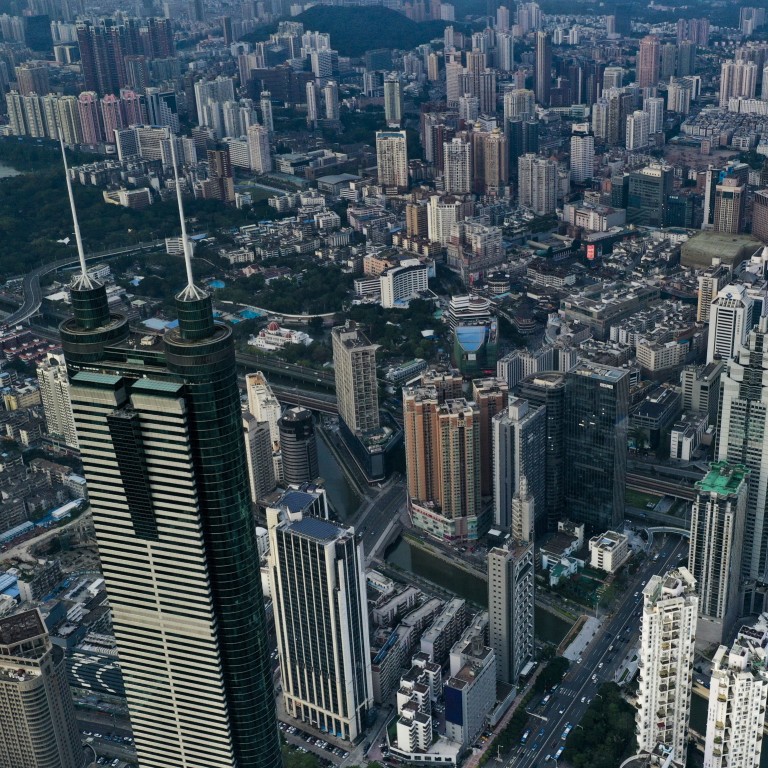 Hong Kong firms eye mainland China market, view Greater Bay Area as ideal springboard, survey shows
A joint poll was conducted by government-owned Hong Kong Export Credit Insurance Corporation and HKTDC in the third quarter of this year
Hong Kong brands enjoy a price premium in the mainland market, HKTDC executive says
Hong Kong companies are eyeing the domestic market in mainland China amid uncertainty in overseas markets such as Europe and the United States, and the
Greater Bay Area (GBA)
is being viewed as the ideal springboard, according to a survey.
The joint poll was conducted by government-owned
Hong Kong Export Credit Insurance Corporation (HKECIC)
and the Hong Kong Trade Development Council (HKTDC) in the third quarter of this year. About 413 Hong Kong companies that have either started developing domestic sales in the GBA or are planning to do so were surveyed.
HKECIC hopes to set up a partnership with Chinese export credit insurer Sinosure to facilitate Hong Kong companies doing businesses in the GBA, it said on Tuesday while presenting the results of the survey.
"We wish to build bridges with Sinosure, between Hong Kong and mainland China, as we see it as a potential partner," said Terence Chiu, commissioner of HKECIC. A few online meetings had already been organised with Sinosure's executives and he hoped to go to Beijing in person after the border reopens, he added.
According to the survey, more than 70 per cent of the companies chose Shenzhen for conducting business among mainland Chinese GBA cities, while 68.8 per cent chose Guangzhou and 43.6 chose Dongguan. These companies mainly plan to sell products manufactured or sourced by them in mainland China, as well as goods bought abroad, in the GBA cities, according to the survey.
The survey also revealed that more than 95 per cent of these companies are facing various challenges, particularly those related to the coronavirus pandemic, such as disruptions in supply chains and production activities, as well as stringent border control measures.
China, the world's second-largest economy, eased some of its coronavirus containment rules in November, a move that is being seen as encouraging for the country's economy and a boost for business confidence. Local authorities must ensure the smooth flow of logistics and refrain from ordering firms that are crucial to the overall supply chain stability to cease production during an outbreak, as part of the easing.
Many respondents also encountered other difficulties while expanding their sales in the GBA, unfamiliarity with operations of the Chinese domestic market being the biggest pain point, according to the survey. About 40 per cent also expressed their concern about the mainland market being flooded with cheap products, and an unfamiliarity with domestic laws and regulation standards.
"The mainland market is now our biggest insured market after the US," Chiu said. He said that HKECIC will continue to help Hong Kong companies seize opportunities that can help them develop their businesses in mainland China.
"Hong Kong brands enjoy a price premium in the mainland market,"
said Patrick Lau, HKTDC's deputy executive director
. He said that products labelled "Made in Hong Kong" are well received in the GBA, and if Hong Kong companies can formulate the right business strategy and maintain high quality, the market potential is huge.