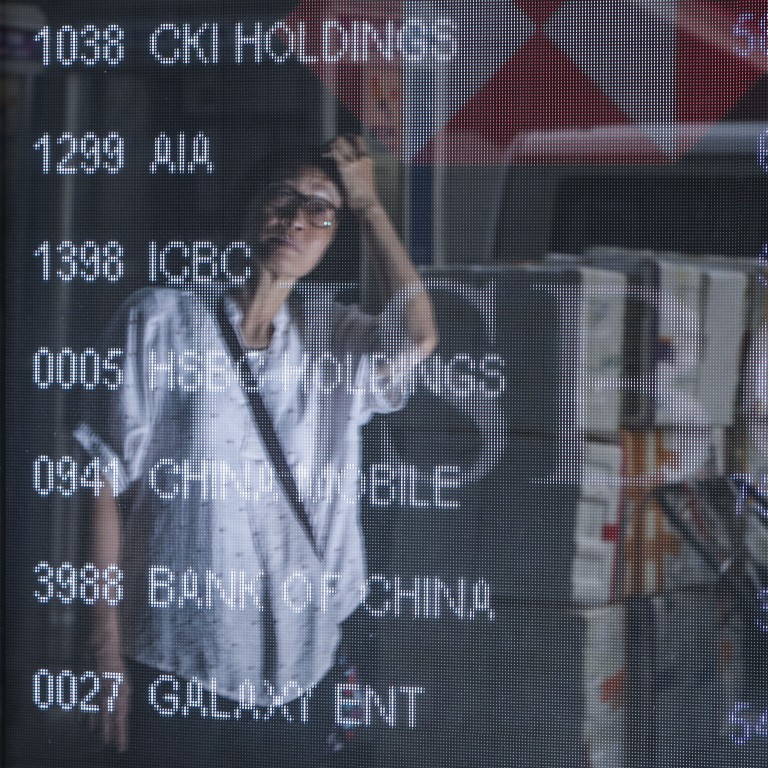 Hang Seng slips below 19,000 as weak China trade report overshadows Covid easing momentum while Country Garden slumps
China's external trade slumped in November, missing consensus by a wide margin as slowdown concerns overshadowed Covid-19 policy easing momentum
Country Garden sank after unveiling a plan to raise US$603 million from its second stock placement within a month
Hong Kong
stocks
tumbled for a second day after China's external trade shrank faster than economists expected, overshadowing Covid-19 policy easing momentum. Country Garden crashed on another fundraising plan.
The Hang Seng Index sank 3.2 per cent to 18,814.82 at the closing of Wednesday trading, the biggest pullback since October 28. Gains evaporated after China's exports and imports fell in November. The Tech Index slipped 3.8 per cent while the Shanghai Composite Index lost 0.4 per cent.
Alibaba Group Holding retreated 6.6 per cent to HK$83.90, Tencent Holdings lost 5.4 per cent to HK$295, and JD.com declined 8.3 per cent to HK$216.20. Casino operator Sands China lost 6.5 per cent to HK$23.10, and rival Galaxy Entertainment dropped 4.7 per cent to HK$49.20.
"Investors have been waiting for China to further relax Covid measures since last month, so the expectation is already priced in," said Kenny Ng, strategist at Everbright Securities International. "What the market really wants to see, which is economic recovery, has yet to materialise."
The Hang Seng Index soared over 28 per cent since the October low on the back of zero-Covid pivot bets, adding US$1 trillion of value to the city's broader stock market. The index's 14-day relative strength index rose above 70 on Monday, the rally was excessive.
Elsewhere, China's second-largest developer Country Garden slumped 16.1 per cent to HK$2.66, after announcing a plan to raise
at least HK$4.74 billion
(US$609 million) from a second
share placement
within a month at a discount.
BofA Global Research said doubts about China's reopening path will offer investors "
a great opportunity
" to buy Chinese stocks, with a recovery in corporate earnings justifying a higher valuation going forward, co-head of China equity research Winnie Wu said in an interview.
"Covid-19 policy adjustments, in our view, are more important than fiscal, monetary or even property policies at the moment," chief China economist Helen Qiao added, "because the Covid-19 curbs are the most important constraints on the overall economy."
China's top decision-making body Politburo said the country will implement active fiscal policy and prudent monetary policy next year, and optimise pandemic control measures, Xinhua News Agency reported on Wednesday.
Fresh data in the US this week also showed the services industry unexpectedly expanded in November, stoking concerns the Federal Reserve might not ease monetary policy any time soon.
Asian stocks retreated on Wednesday, with Nikkei 225 in Japan, S&P/ASX 200 in Australia and Kospi in South Korea declining 0.6 to 0.9 per cent.