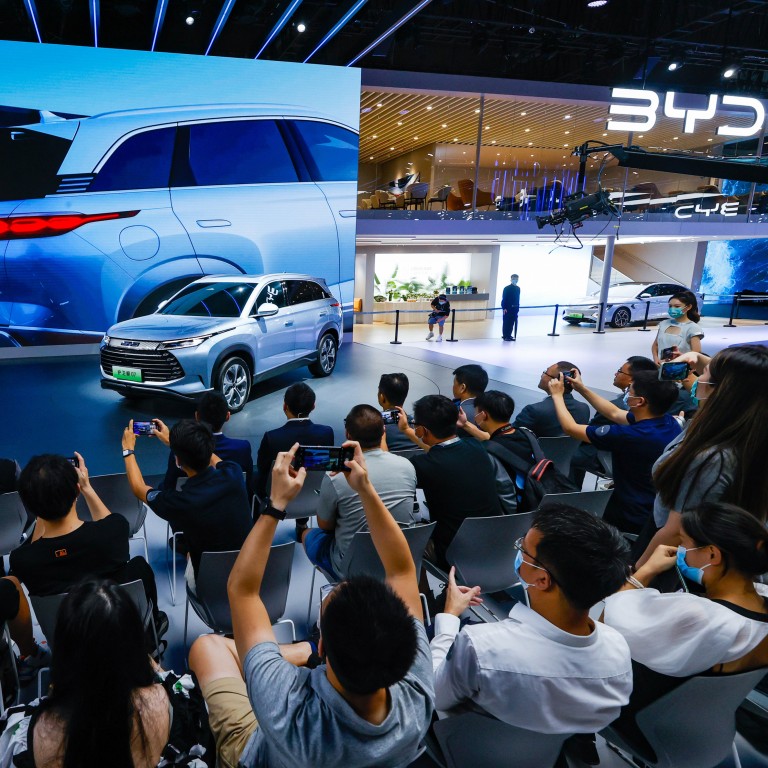 BYD beats Tesla in 2022 EV sales, as the world's No 1 electric car seller vindicated Warren Buffett's bet
Sales of BYD's wholly electric cars rose 4 per cent from November to 235,197 units last month, the Shenzhen-based carmaker said in a statement
BYD's 2022 deliveries rose to 1.86 million units, most of them to customers in mainland China
BYD
sold a record number of
electric vehicles (EVs)
in December and consolidated its position as the world's largest seller of automobiles that run on non-fossil fuels, vindicating the faith placed in it by Warren Buffett's Berkshire Hathaway.
Sales of BYD's wholly electric cars rose 4 per cent from November to 235,197 units last month,
the Shenzhen-based carmaker
said in a statement to the Hong Kong stock exchange, where its shares are traded. BYD more than tripled its 2022 sales to 1.86 million units, most of them in China.
"BYD is a beneficiary of the 'consumption downgrade' as the Chinese economy slows," said Eric Han, a senior manager at Suolei, an advisory firm in Shanghai. "Its mass market vehicles are well received by Chinese middle-class consumers as they are viewed as value-for-money products."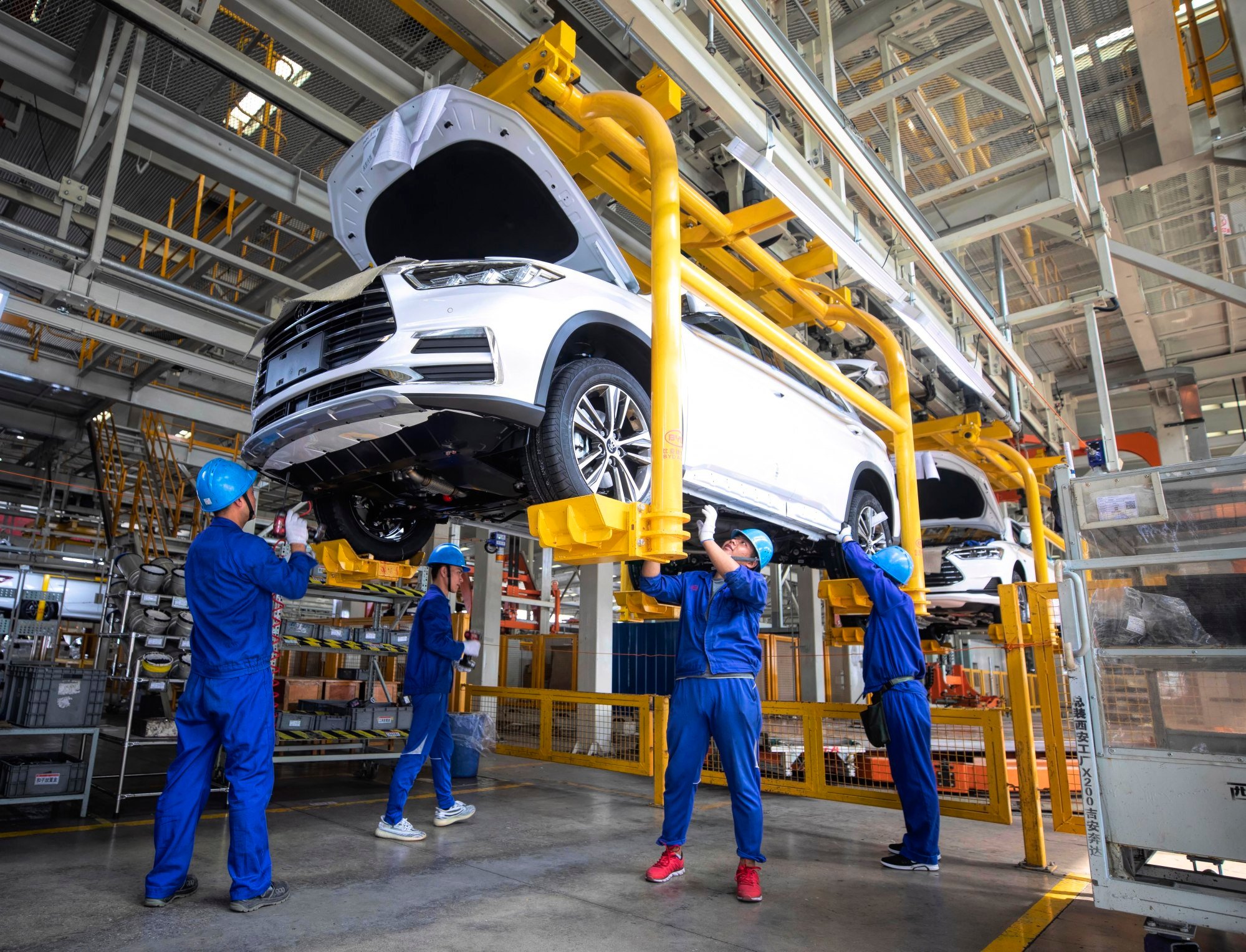 China's zero-Covid policy that resulted in
lockdowns and standstill order
s across the mainland in 2022 wreaked havoc on the world's second-largest economy, with consumers tightening purse strings, particularly on big-ticket items like cars.
"EVs priced below 200,000 yuan are popular among white-collar consumers because they want to save money," said Tian Maowei, a sales manager at Yiyou Auto Service in Shanghai. "In the domestic market, BYD's electric and plug-in hybrid cars are easy to sell because they are fitted with high-performance batteries believed to be as good as those used by the premium carmakers."
The carmaker, which started life as a battery producer, set new monthly sales records for 10 consecutive months since March 2022, snatching the crown from
Elon Musk's Tesla
in the second quarter. Berkshire Hathaway owned 14.9 per cent of BYD's Hong Kong-listed stock as of December 8.
Tesla missed Wall Street's quarterly sales estimate by 6 per cent, delivering 405,278 EVs worldwide in the last three months of 2022, which drove the carmaker's stock price to an unprecedented slump. Last year's global deliveries rose 40 per cent to 1.31 million units, still 29 per cent less than BYD's sales.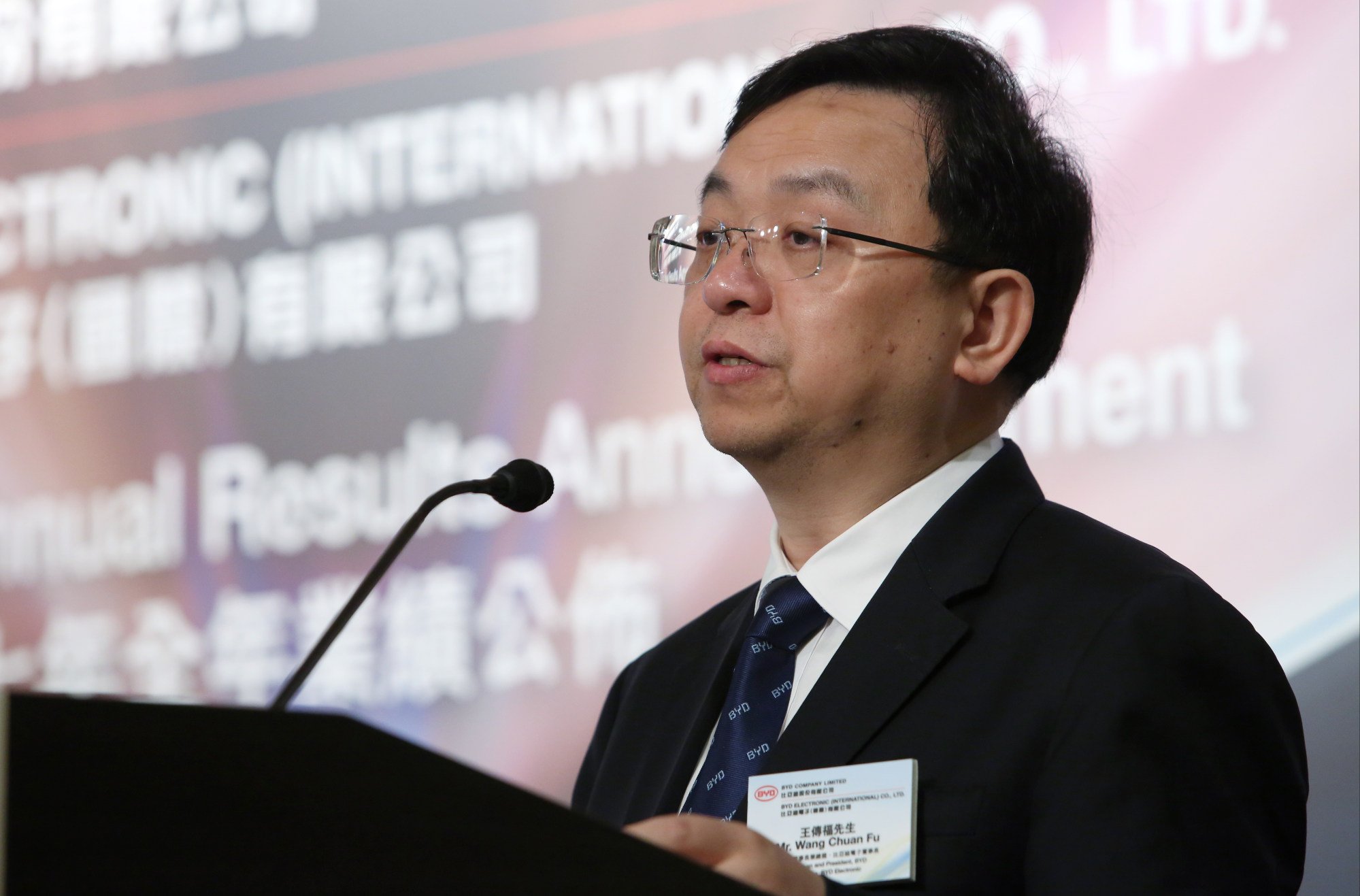 Founded by Chinese billionaire Wang Chuanfu in 1995, BYD has been making vehicles since 2003. It mainly sells cars in mainland China, but is looking to become a global player with plans to expand in some overseas markets.
The company's
blade lithium iron phosphate battery
packs have proven their quality to Chinese drivers and car assemblers. The battery cells are arranged in a manner that increases energy density while enhancing resistance to overheating. The blade batteries have also been supplied to Tesla's factory in Berlin.
The growth of China's EV deliveries may slow to 30 per cent in 2023, after more than doubling in 2022 to an estimated 6.4 million units, as the phasing out of cash subsidies since January deters price-sensitive buyers, according to a forecast by the China Passenger Car Association (CPCA), the industry guild.
Still, that leaves the world's largest automobile market the biggest for EVs, where
three of every five
new cars entering China's roads by 2025 are likely to be powered by battery packs, according to a UBS forecast.
Tesla remains the runaway leader in the mainland's premium EV segment. In the first 11 months of last year, the company's Gigafactory in Shanghai delivered more than 390,000 Model 3 and Model Y vehicles to Chinese customers, 21.5 per cent more than its full-year sales of 321,000 units in 2021.