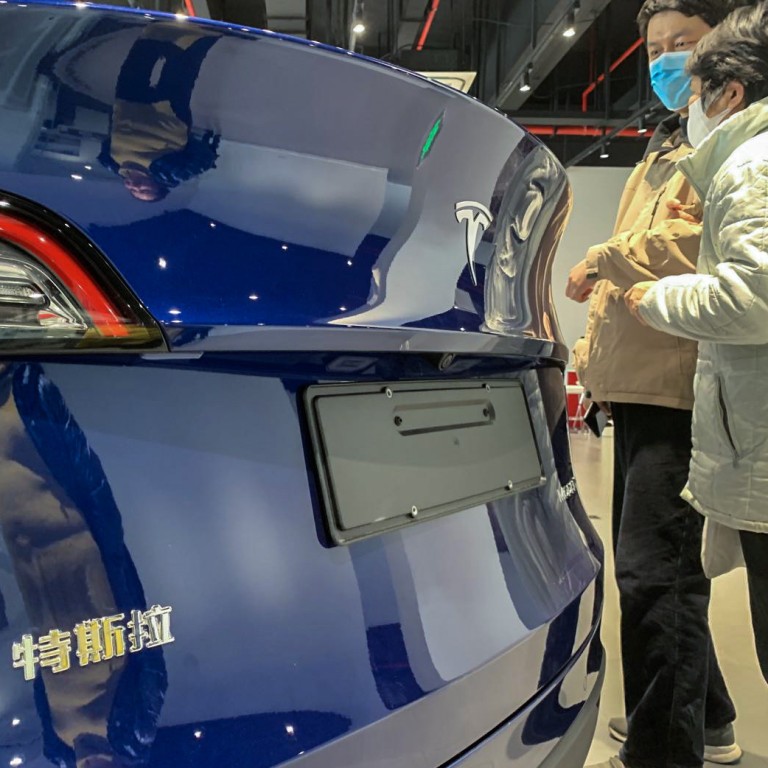 Tesla extends 10,000-yuan discount period in China to spur sagging sales of Model Y, Model 3 electric cars
The period for discounts of up to 10,000 yuan was extended until the end of next month, Tesla said on Weibo
Buyers who book their Model 3s or Ys from January 1 to February 28 can get 6,000 yuan in discounts and 4,000 yuan in insurance subsidies from Tesla's partners
Tesla
extended the discount period by two months on Model 3 and Model Y electric vehicles in China, taking its strongest step yet to bolster sales as it struggled to meet delivery targets and
lost the crown of the world's largest EV maker
to Shenzhen's BYD.
The period for discounts of up to 10,000 yuan (US$1,451) was extended until the end of next month, the Texas-based carmaker said on the Chinese social media network Weibo. Customers who book their Model 3s or Model Ys between January 1 and February 28 will be eligible for 6,000 yuan in discounts, with another 4,000 yuan in subsidies if they buy insurance from Tesla's partners, Tesla said.
The combined incentives, first announced in early December, were extended to include new vehicles that roll off the Shanghai Gigafactory, in addition to the cars on Tesla's inventory. They underscore how the carmaker – still the bellwether in the top end of the EV market – is grappling with sales in the world's largest automotive market, after its global deliveries missed targets last year.
"Premium electric vehicle (EV) makers are facing difficulties in sustaining their growth momentum this year, as Chinese drivers refrain from buying expensive vehicles," said Eric Han, a senior manager at Suolei, an advisory firm in Shanghai. "Tesla is no exception, since most of its vehicles are priced above 300,000 yuan."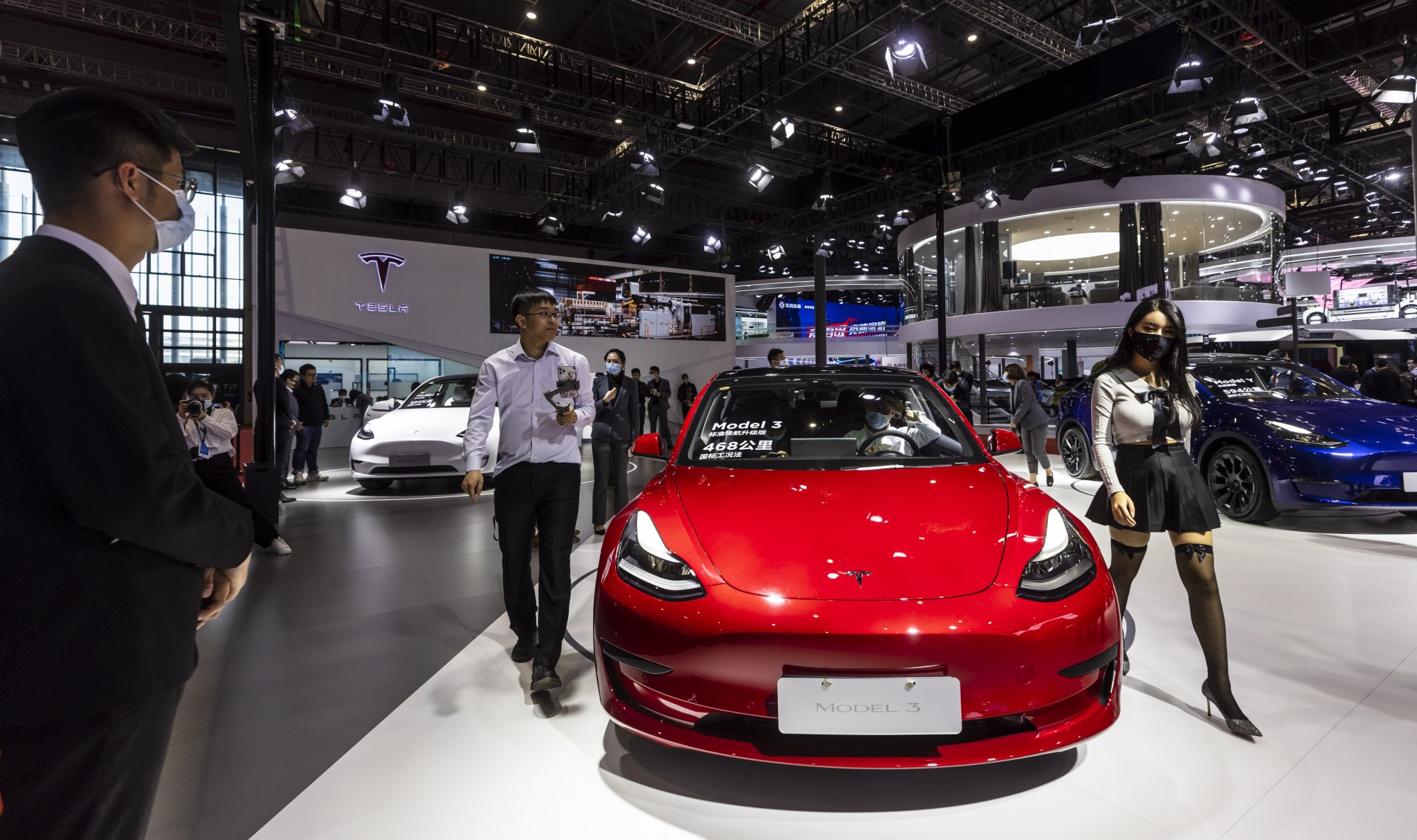 China's economic growth has slowed to its weakest pace in several decades, as an ongoing Covid-19 outbreak weighed on production, travelling and consumption. Rising unemployment in the technology sector has also crimped consumption, as buyers either
postpone their purchases
or move down-market towards cheaper, local brands.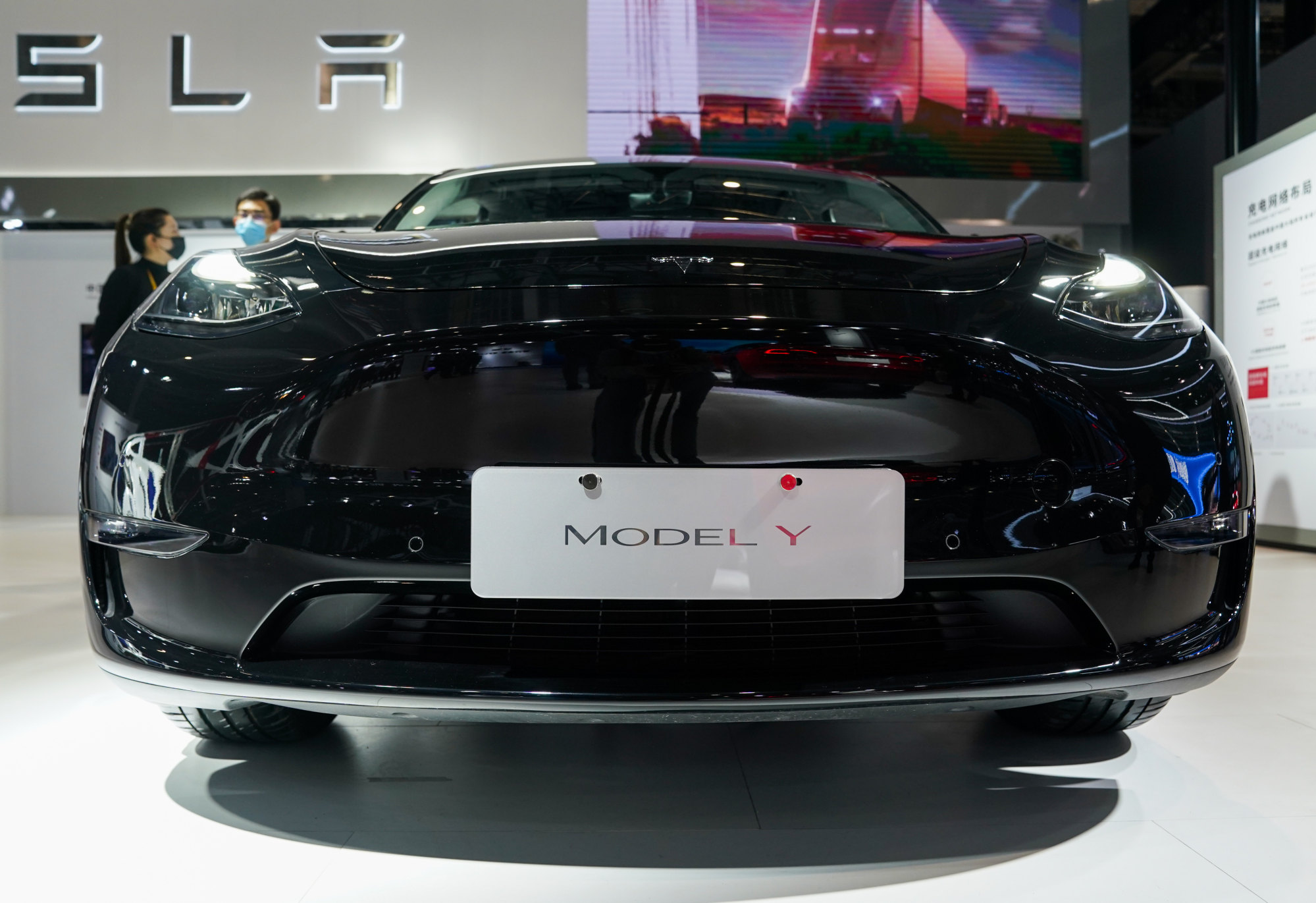 Tesla has extended its discounts amid a particularly short month in its production cycle. The carmaker's US$2 billion Gigafactory outside Shanghai will be switched on for only 17 days in January, with the output crimped between the New Year holiday that ended on January 3 and January 19 ahead of the Lunar New Year break that begins two days later, according to a Reuters report.
Tesla has yet to unveil its full-year sales data in China for 2022. Gigafactory Shanghai delivered about 390,000 Model 3s and Model Ys to customers, 21.5 per cent more than the 321,000 EVs delivered in 2021.
In the first 11 months of last year, the company's Shanghai factory handed more than 390,000 Model 3 and Model Y vehicles to Chinese customers in the first 11 months, 21.5 per cent more than its full-year sales of 321,000 units in 2021.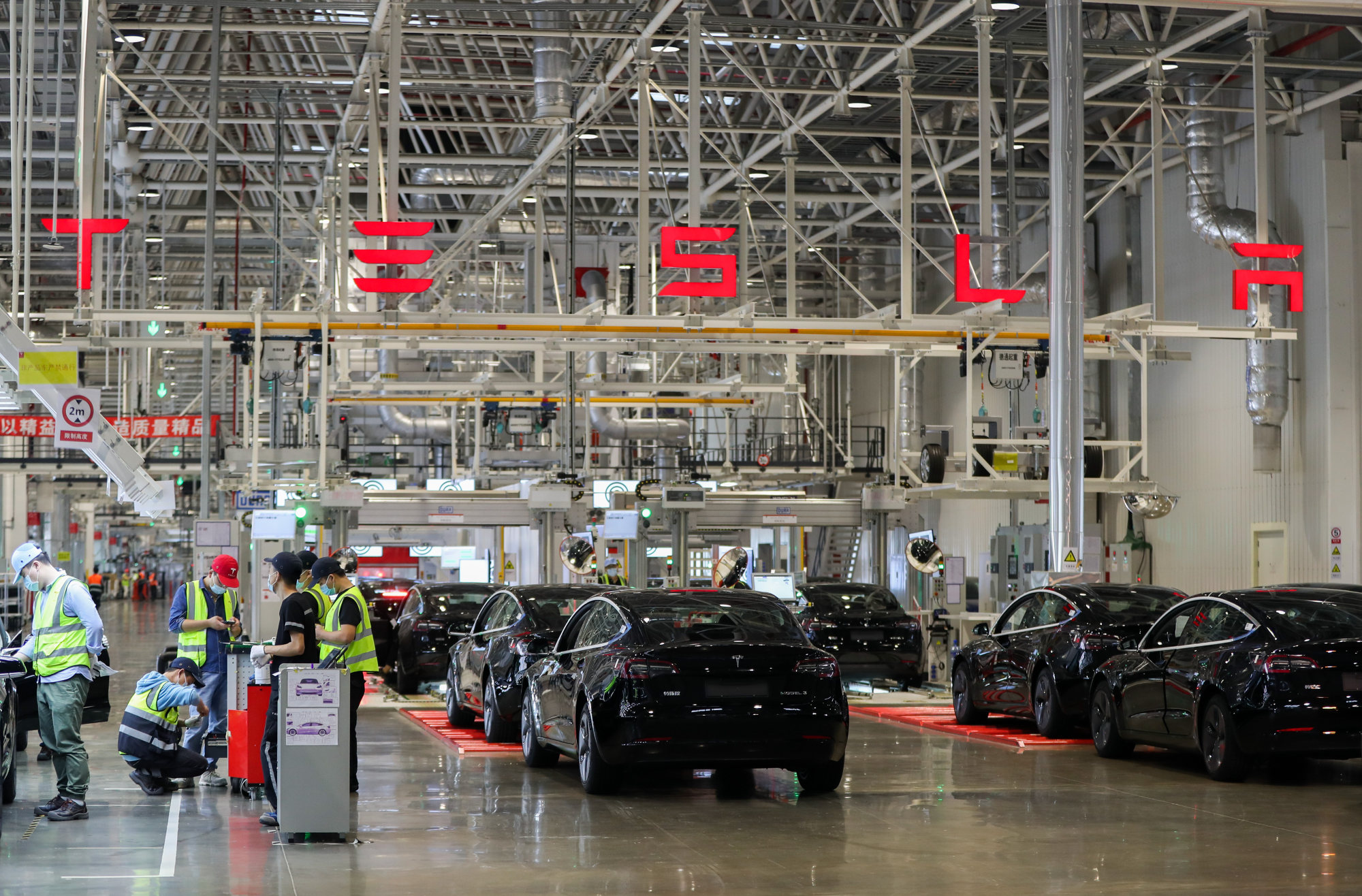 The carmaker is fighting off several upstart carmakers like
Nio
, Xpeng and Li Auto, which are snipping at Tesla's heels. Nio's 2022 deliveries grew 34 per cent,
Xpeng
's increased by 23 per cent, while
Li Auto
's jumped by 47.2 per cent.
In stark contrast, the country's EV industry delivered an estimated 6.4 million units last year, more than double the number of 2.99 million vehicles in 2021, according to the China Passenger Car Association (CPCA).
The industry consortium predicted that sales of pure electric and plug-in hybrid cars in China, the world's largest EV market, would rise 30 per cent to 8.4 million vehicles in 2023.
Tian Maowei, a sales manager at Yiyou Auto Service in Shanghai, said worries about job prospects and wage income forced many middle-class consumers to turn to vehicles priced below 200,000 yuan, benefiting Chinese assemblers like BYD.
In late October, Tesla slashed the prices of its Shanghai-made Model 3s and Model Ys by up to 9.4 per cent, the first time it marked down prices on the mainland after it boosted production capacity at the Shanghai plant by 30 per cent to about 1 million units a year.
In the US, the carmaker offered consumers US$7,500 to take delivery of its Model 3 and Model Y vehicles before the end of 2022 as it was struggling with demand.