Tesla cuts prices of all Model 3, Model Y electric cars in China to keep up with buyers flocking to cheaper models amid job cuts, slowing economy
Tesla marked down the price of its entry-level Model 3 electric cars by 36,000 yuan each, or by 13.5 per cent, to 229,900 yuan
The basic Model Y sports-utility vehicle (SUV) was discounted by 10 per cent, starting at 259,900 yuan
"The discounts beat market expectations and reflect Tesla's determination to maintain its share of the Chinese market," said Chen Jinzhu, CEO of Shanghai Mingliang Auto Service, a consultancy. "Competition is set to heighten this year as more drivers turn to electric cars priced below 200,000 yuan."
The EV market in China is likely to lose pace in 2023, even if the country is seven years away from the day when
three of every five new vehicles
entering the roads will be fully electrified.
A
slowing economy
still grappling with a
Covid outbreak
, and
rising unemployment
in the technology industry – technophiles are the most ardent fans of features-packed EVs – have deterred buyers from committing to big-ticket expenses. At the very least, customers are becoming more budget conscious, analysts said.
The market is being fought over by about 200 electric car makers,
less than half
of the number of contenders three years ago. Deliveries may increase by 30 per cent to 8.4 million EVs in 2023, according to a forecast by the China Passenger Car Association (CPCA), a drastic deceleration from last year's 114-per cent surge to 6.4 million EVs.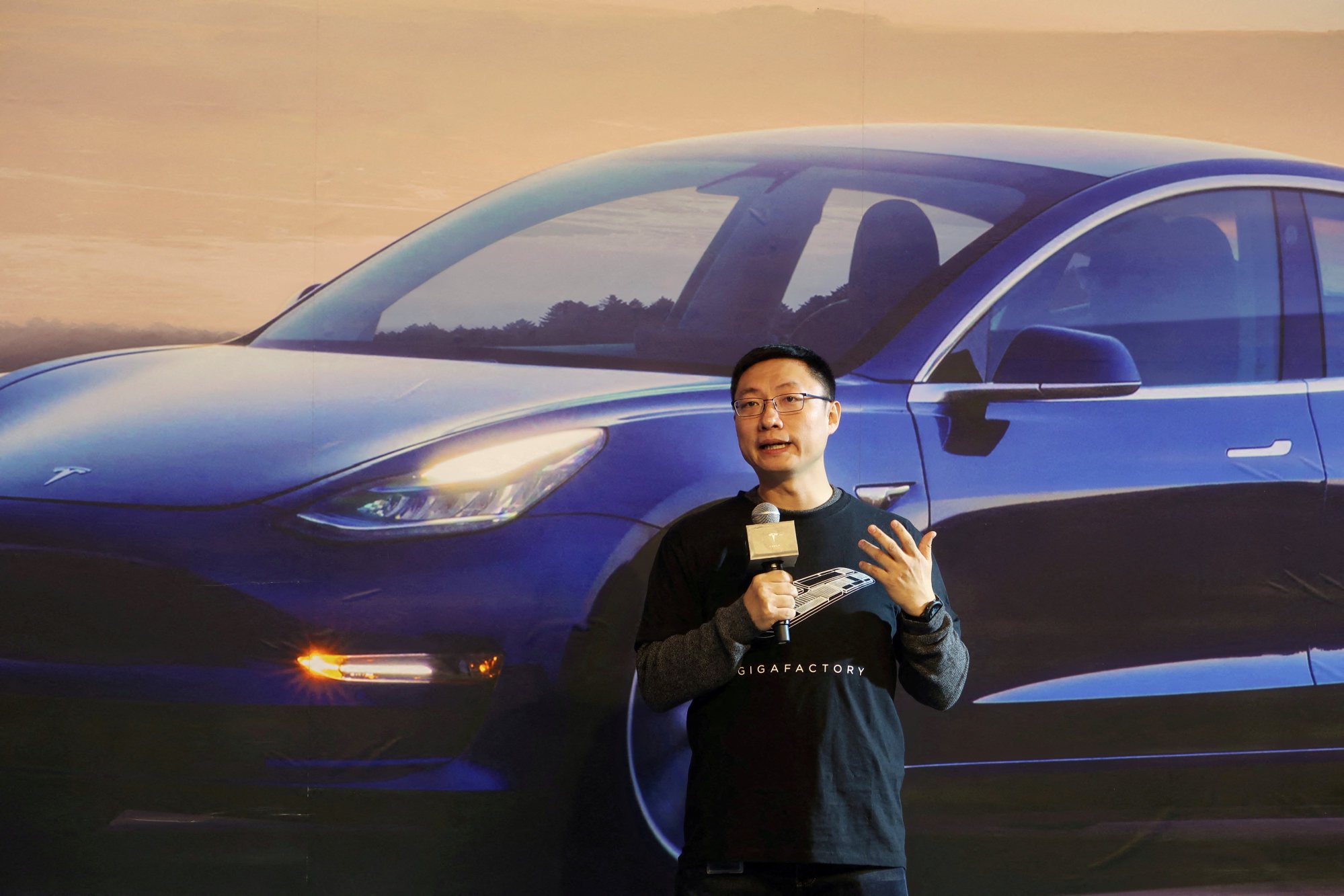 Tesla handed more than 390,000 Model 3 and Model Y vehicles to Chinese customers, from its Shanghai assembly in the first 11 months of last year, 21.5 per cent more than its full-year sales of 321,000 units in 2021. The carmaker has not disclosed its December deliveries.
The discounts followed the promotion of Tesla's China chief Tom Zhu to the head of the carmaker's global operations this month, making him the company's most powerful executive after
Elon Musk
, whose attention had been stretched by a number of disparate endeavours from the SpaceX programme to his US$44 billion purchase of Twitter.
January will be a particularly short month in Tesla's production cycle, following a year of disruptions caused by
Shanghai's citywide lockdown
last summer. The factory will be switched on for only 17 days this month, with the output crimped between the New Year holiday that ended on January 2 and January 19 ahead of the Lunar New Year break that begins two days later, according to a Reuters report.
At the beginning of this month, Tesla extended the period for discounts of up to 10,000 yuan to Chinese customers to bolster sales. Buyers could receive up to 10,000 yuan worth of subsidy between January 1 and February 28 if they order Shanghai-made Tesla vehicles. A Tesla sales manager said the incentive would be cancelled after this round of price reductions.