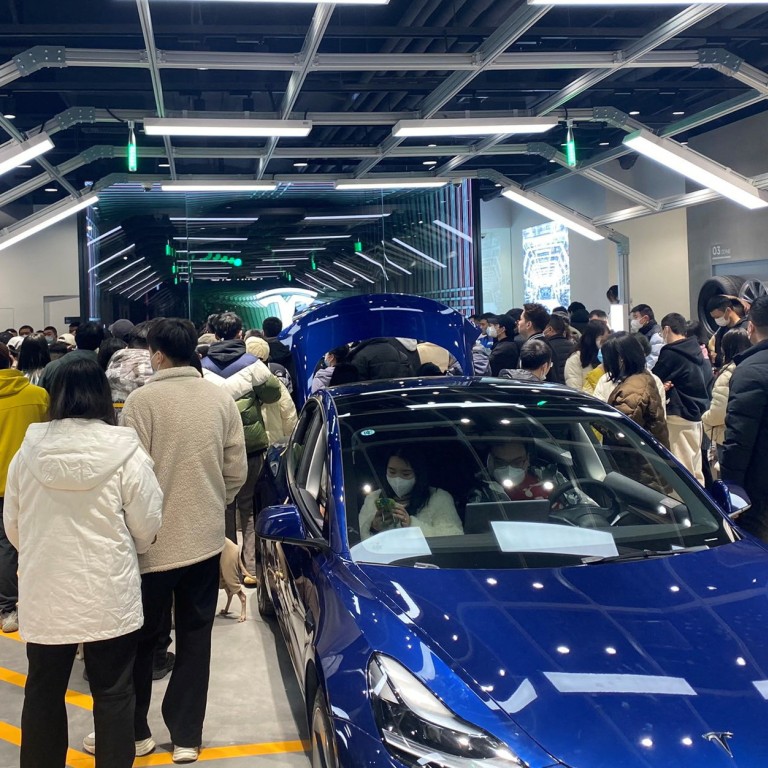 Ire over Tesla's surprise China price cuts highlights challenge for premium EV brands as consumers tighten budgets
Protests over the US carmaker's sudden price change indicate that sales growth will be difficult for premium brands this year
Analyst says anger among those who bought before the unannounced change shows that consumers have 'become extremely sensitive to price changes'
At least 200 recent buyers of
Tesla
Model Y and Model 3 vehicles gathered at a Shanghai delivery centre on Saturday to demand rebates after the US maker of
electric cars
slashed its prices by as much as 13.5 per cent on Friday, according to Reuters. Similar protests by Tesla owners also occurred in Chengdu, capital of southwestern China's Sichuan province, and Shenzhen.
The dissatisfied buyers felt that the company, which has been known for its price transparency, should have given more advance warning of the reductions, especially as they followed close on the heels of a previous price cut.
"The protests represented a rude reminder to premium EV builders that it will be very difficult to chase sales growth this year, because consumers have become extremely sensitive to price changes," said Chen Xiao, CEO of Shanghai Yacheng Culture, a firm that deals with marketing and branding for consumer brands. "When Chinese consumers tighten their budgets, they will be active in hunting bargains."
Tesla's surprise discount for its Shanghai-made cars on Friday came just over two months after it cut prices by up to 9.4 per cent in late October.
A buyer of the Model 3 basic edition who placed an order on Friday saved 36,000 yuan (US$5,311), or 13.5 per cent, compared to someone who bought the car for 265,900 yuan before the price cut.
A Shanghai-based Tesla owner who bought a Model 3 in December said sales staff at showrooms usually tip shoppers off about potential price changes.
"A massive cut like Tesla did this time upset us and made us feel that we paid a big sum of extra money to own the same car," said Shanghai resident Wendy Kong, who did not join the protests.
Tesla's price adjustments resulted from changes in production costs, Grace Tao, the company's head of communications and government affairs in China, said on microblogging site Weibo. She did not elaborate.
Tesla and its Chinese rivals –
Nio
,
Xpeng
and
Li Auto
– are under pressure to sustain sales growth this year as more middle-class consumers drift down market towards cheaper models, battered by worries about their job prospects and wages.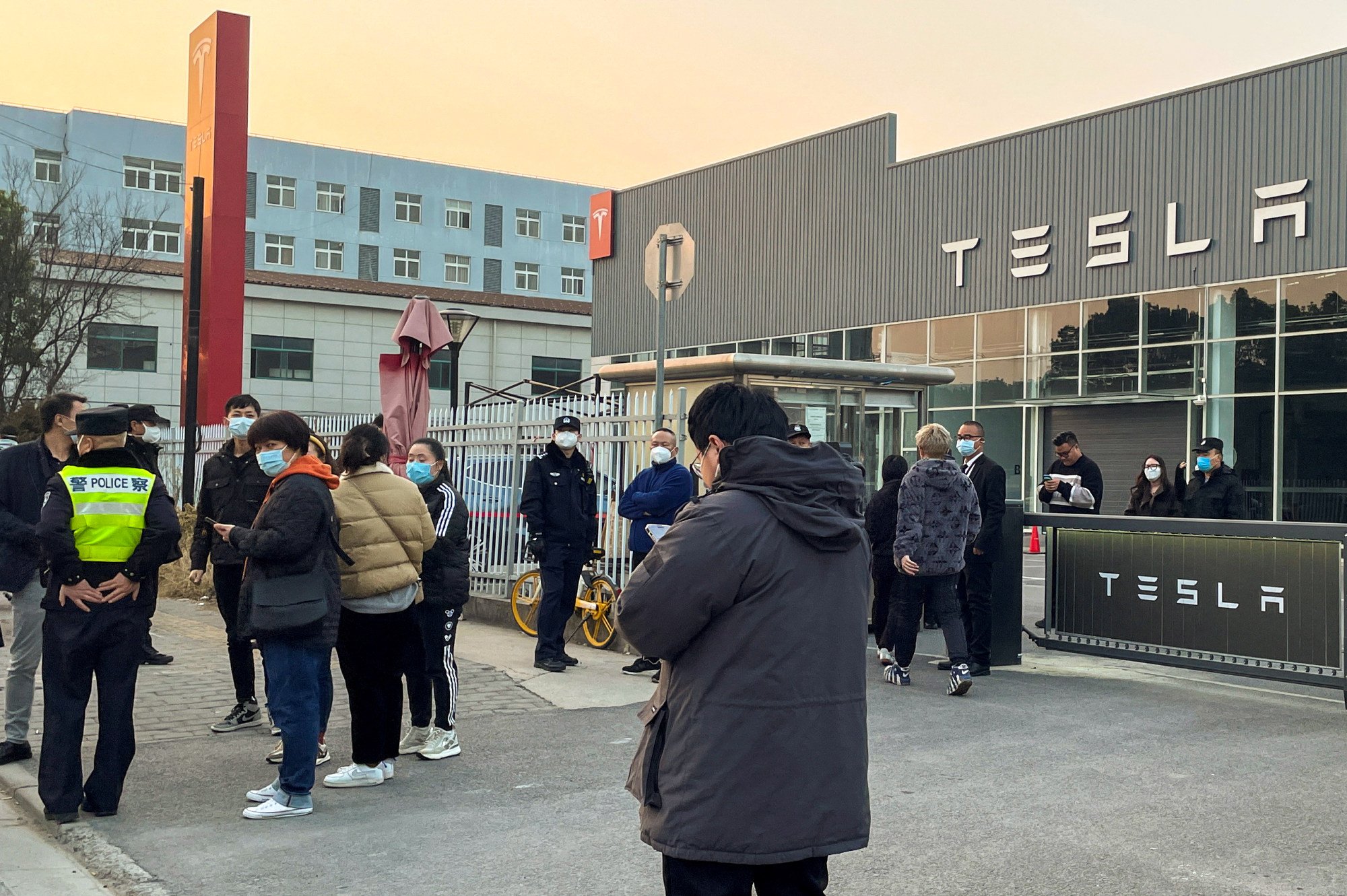 Amid weaker demand for its vehicles, Tesla has scaled down production at its sprawling Gigafactory 3 outside Shanghai to clear inventory.
January will be a particularly short month in Tesla's production cycle, following a year of disruptions caused by Shanghai's citywide lockdown last summer. The factory will be switched on for only 17 days this month, with the output crimped between the New Year holiday, which ended on January 2, and January 19, ahead of the Lunar New Year break that begins two days later.
This may especially benefit Shenzhen-based
BYD
, Goldman Sachs said in a research report last week. Most of BYD's vehicles sell for less than 200,000 yuan, and its "blade" lithium iron phosphate battery packs have proved their worth to drivers and car assemblers.
The battery cells are arranged in a manner that increases energy density while enhancing resistance to overheating. The blade batteries have also been supplied to Tesla's factory in Berlin.
Goldman Sachs also singled out Beijing-based Li Auto as a rising star in the mainland market.