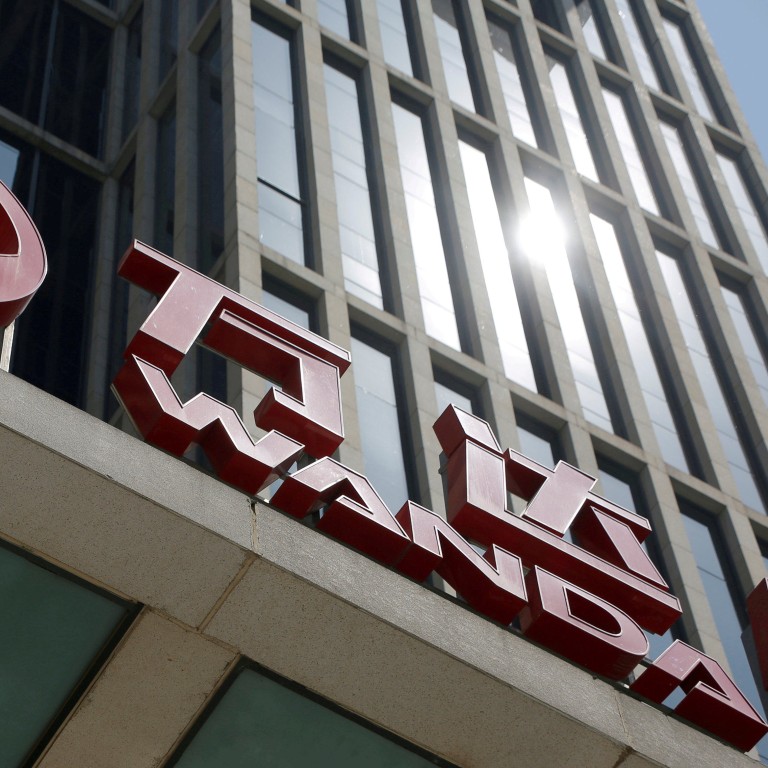 Investors 'relieved and obviously very happy' after Dalian Wanda unit issues first US dollar bond since Chinese developers' debt crisis began
Wanda Properties Global Company, a wholly-owned subsidiary of Dalian Wanda Commercial Management, the conglomerate's property services arm, issued the two-year bond with a yield above 12 per cent on Thursday
'Investors were very relieved and obviously very happy to see this turnaround in sentiment' in China's real estate sector, Credit Suisse says
A unit of Chinese conglomerate
Dalian Wanda Group
has issued an 11 per cent US dollar bond valued at US$400 million, reversing market expectations about junk debt following a default crisis among indebted Chinese developers.
Wanda Properties Global Company, a wholly-owned subsidiary of Dalian Wanda Commercial Management, the conglomerate's property services arm, issued the two-year bond with a yield above 12 per cent on Thursday. It released the note with an initial price guidance of 12.625 per cent, before finally pricing it with a yield of 12.375 per cent, according to a sheet seen by the Post.
The company received orders from investors totalling US$1.4 billion, said two sources familiar with the matter. Both Dalian Wanda Commercial Management and Dalian Wanda Group did not respond to requests for comment.
The senior unsecured notes will be unconditionally and irrevocably guaranteed by Dalian Wanda Group units Wanda Commercial Properties (Hong Kong), Wanda Real Estate Investments and Wanda Commercial Properties Overseas.
This is the first public US dollar bond issuance from a Chinese developer since a default crisis in late 2021, which had led to the panic selling of Chinese high-yield dollar bonds by investors. Beijing rolled out
a series of rescue measures
last November to support the country's real estate sector, including supporting Chinese developers' bond issuances.
"That's what the market was waiting for a very long time," said Terence Chia, head of debt capital markets syndicate for Asia-Pacific at Credit Suisse, which led the deal. "I think the investors were very relieved and obviously very happy to see this turnaround in sentiment for this sector.
"There is actually a potential window for a good name in the China properties [sector] to try to reopen the high-yield market."
Global rating agency Fitch Ratings rated the Wanda Properties Global Company notes at "BB" on Thursday, saying that "[Dalian Wanda Commercial Management] has granted a keepwell deed and a deed of equity interest purchase undertaking to ensure the issuer has sufficient assets and liquidity to meet its note obligations".
Fitch also cited the sufficient liquidity and strong funding abilities of its parent company. "We think the parent holdco's liquidity is adequate, as most of its short-term debt is onshore bank loans and the group continues to demonstrate strong funding access."
Moody's Investors Service
also gave the bond a "Ba3" rating, which also represents a positive perspective and high-yield estimation.
Wanda Properties Global Company received orders from long-only funds, including Blackrock, Fidelity, Pictet AM, Invesco and PAG, according to Reuters.
"It was almost impossible to do any China property high-yield deal last year [after China's property crisis]," said Credit Suisse's Chia. "But we started to see the market turn as a result of the Chinese government's relaxation and supportive measures for the real estate sector, as well as the lifting of its Zero-Covid policy."
Dalian Wanda Commercial Management, one of the largest commercial property holders in China, owns and operates hundreds of Wanda Plazas across the country.