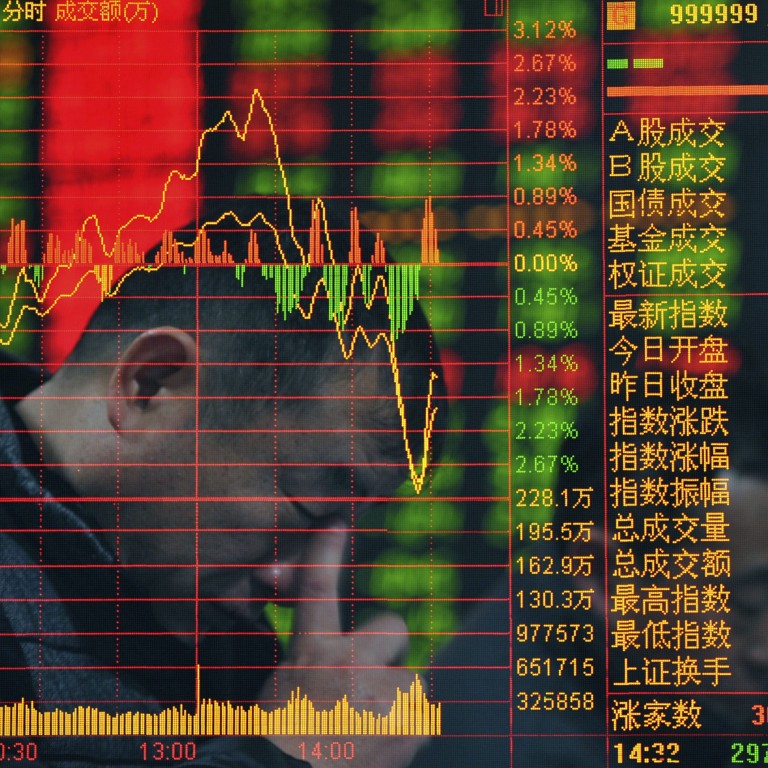 China stock bulls are hoping for 10 per cent market pullback before Lunar New Year to buy the dips: BofA survey
Many fund managers are counting on a 5-10 per cent drop in prices before the Lunar New Year holiday, and will buy the dips later
Investors are still bullish with some 78 per cent in Bank of America survey saying there is as much as 20 per cent upside for the rest of the year
Hong Kong-based money managers are wary of a decline in
Chinese stock prices
after a sharp rally over the past two months, according to a Bank of America survey. Some funds are counting on a pullback before the market pauses for the Lunar New Year next week.
"With the strong performance, some investors are looking to take profit ahead of the Lunar New Year," the equity strategists at the US bank said in a report on January 18. They were waiting for a 5 to 10 per cent drop before replenishing their positions on dips, the report showed.
The response came from a survey of 80 fund managers in the city who attended several meetings and presentations conducted by Bank of America so far this month as analysts at Wall Street shops including Goldman Sachs, Morgan Stanley and JPMorgan cranked up bullish market calls based on China reopening.
The MSCI China Index, which tracks more than US$2 trillion of Chinese stocks listed at home and abroad, has risen 11.4 per cent this year through January 17, the market's best start to a year since 1996. The index had earlier surged 35 per cent through November and December as Beijing abandoned its zero-Covid policy.
Notwithstanding the short-term jitters, investors are still "unabashedly bullish," according to the survey, as China's economic recovery leaves more upside in store. While the valuation of MSCI China members has expanded to a long-term average of 12 times earnings multiple, "we do expect more upside, given the cyclical upturn in 2023," the bank's strategists added.
Some 84 per cent of survey respondents are "net long and overweight" on China, with 78 per cent expecting a further 10 to 20 per cent upside in China markets for the rest of this year. About 74 per cent of them believe China markets will not peak before June, or even later.
Most money managers listed the internet sector as their top pick, followed by consumers and healthcare. Most investors prefer stocks listed in Hong Kong or New York to those trading in onshore markets, the survey showed. A weaker-than-expected recovery in consumption, geopolitical tensions and negative government policies are their biggest concerns.
"All key risks on the domestic front have dissipated, with optimism about a softening of geopolitical tensions within the region this year as well," Bank of America strategists including Ajay Singh Kapur said in a separate note to clients on Tuesday.
Policies geared towards Covid-19, private sector regulation, geopolitics, the credit cycle and property are all "more conducive to robust equity returns" and clients do not have to worry that the China rally might have run its course, he added.
Still, the powerful rally so far is starting to waver as the Lunar New Year holiday approaches. Some investors have cut their holdings, said Zhang Yidong, global chief investment strategist at Industrial Securities in Shanghai.
"The Lunar New Year is around the corner and trading will pause for a while, so some people might want to cash out," Zhang said in a report on Wednesday. Local and global funds will continue to add positions in the first half, he said, as improving fundamentals will aid stock re-rating.