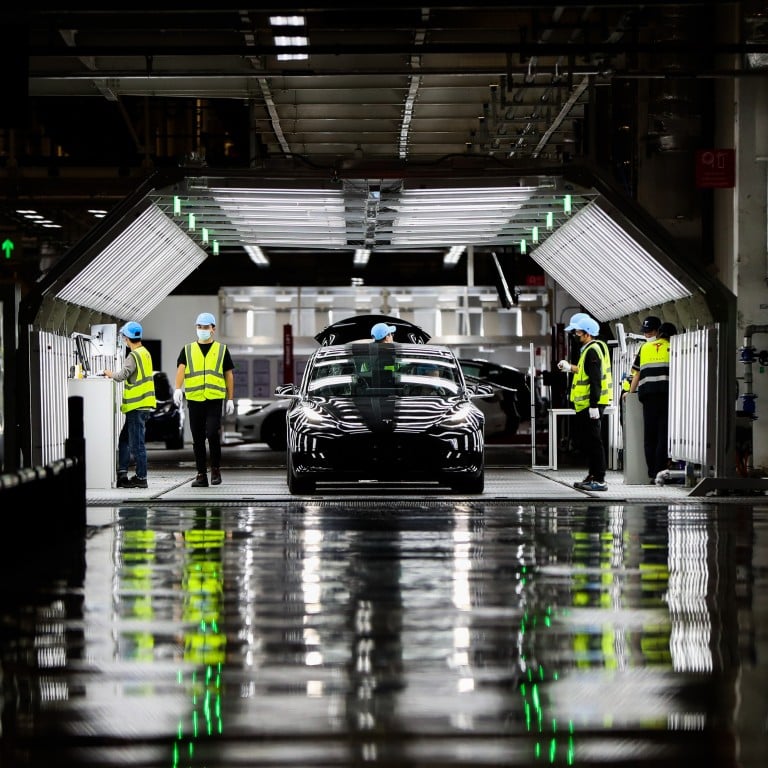 Tesla shelves plan to build second assembly line at Shanghai Gigafactory amid weak demand for premium electric vehicles in China
Tesla does not expect a near-term volume increase at its Shanghai Gigafactory, which it says 'has been running near full capacity for several months'
The company's statement validated earlier media reports about its decision to put off building another assembly line inside that production complex
Tesla
confirmed that there are no plans to increase capacity at its
Shanghai Gigafactory
, as the US carmaker grapples with weakening demand in the world's largest electric vehicle (EV) market.
"Production and delivery challenges in 2022 were largely concentrated in China," the Texas-based EV giant said in a statement after reporting record quarterly profit for the three months ended December 31. "Since our Shanghai factory has been successfully running near full capacity for several months, we do not expect meaningful sequential volume increase in the near term."
The statement validated media reports earlier this month about the premium electric carmaker's decision to put off building another assembly line at its
Gigafactory 3
complex in
Shanghai's Lingang free-trade zone
because of a lacklustre sales outlook.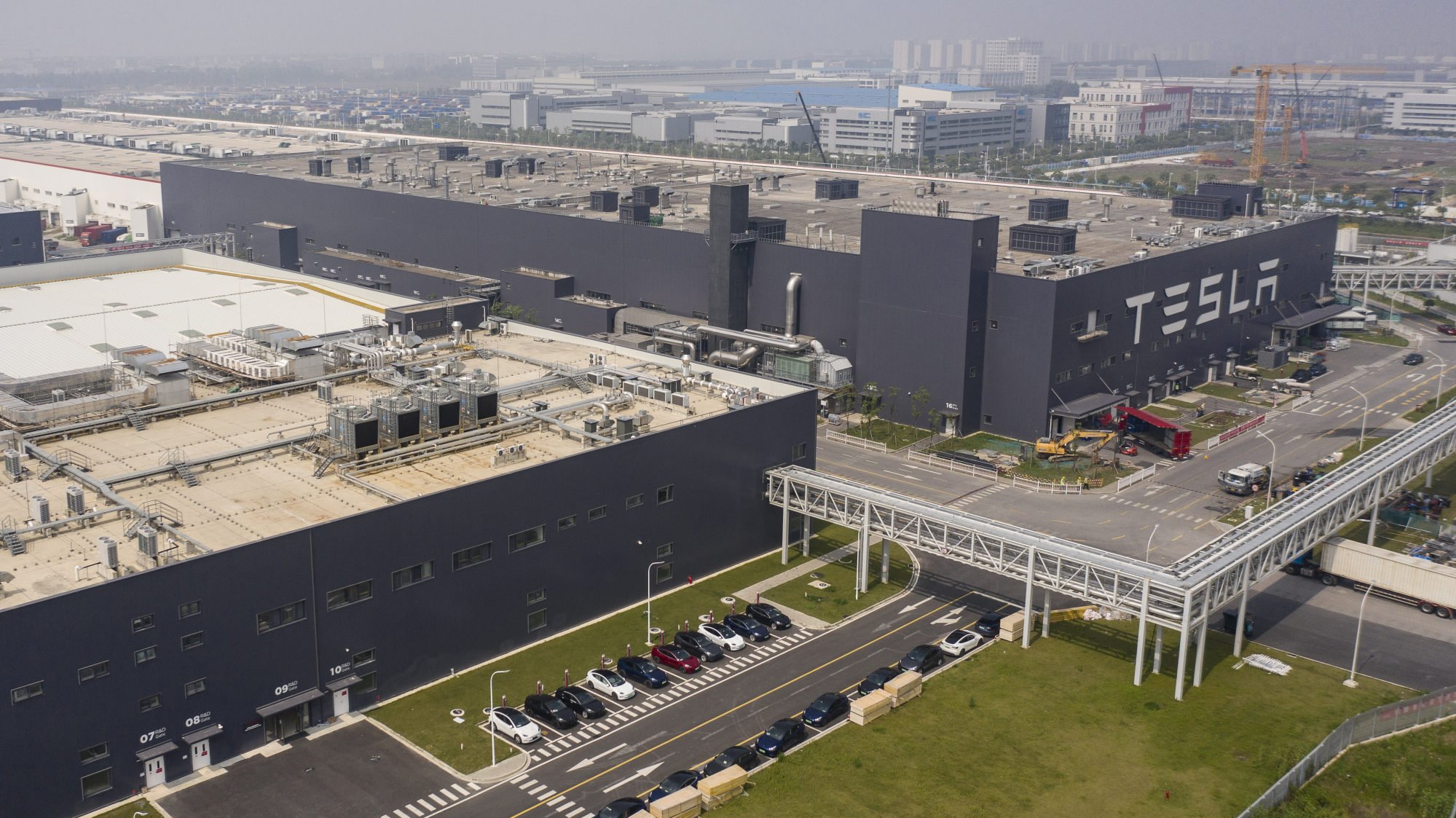 Tesla started drawing up plans to expand its Shanghai plant early last year amid strong domestic sales of its locally built Model 3 and Model Y EVs.
Tesla's biggest competitor is likely to be a Chinese company, chief executive Elon Musk said on a call with analysts on Thursday after the US firm reported its latest quarterly earnings, according to a Bloomberg report.
Asked about Chinese car companies, Musk said they "work the hardest, and they work the smartest", describing them as the most competitive in the world. "If I were to guess, probably some company out of China is the most likely to be second to Tesla," he said.
"Changing market conditions have caused EV makers to focus on sales and delivery, rather than production," said Gao Shen, an independent analyst in Shanghai. "Premium EV brands may either cut prices or develop new mass-market models to maintain their market share."
As a result, the prices of Tesla EVs in China have fallen to their lowest levels since the first vehicle rolled off its Shanghai production line in December 2019.
Sales of the top premium electric sport utility vehicles in China have plunged 27.4 per cent on a year-on-year basis, according to the CPCA.
Tesla handed over 12,539 Model 3 sedans to customers in December, which was 24.5 per cent higher than the 10,069 units delivered in November. Still, that December figure was 58.3 per cent lower than the 30,102 units it delivered in the same month in 2021.
Tesla delivered about 1.31 million EVs last year. While that total was up about 40 per cent from 2021, the US carmaker failed to reach its 2022 goal of delivering more than 1.4 million units.