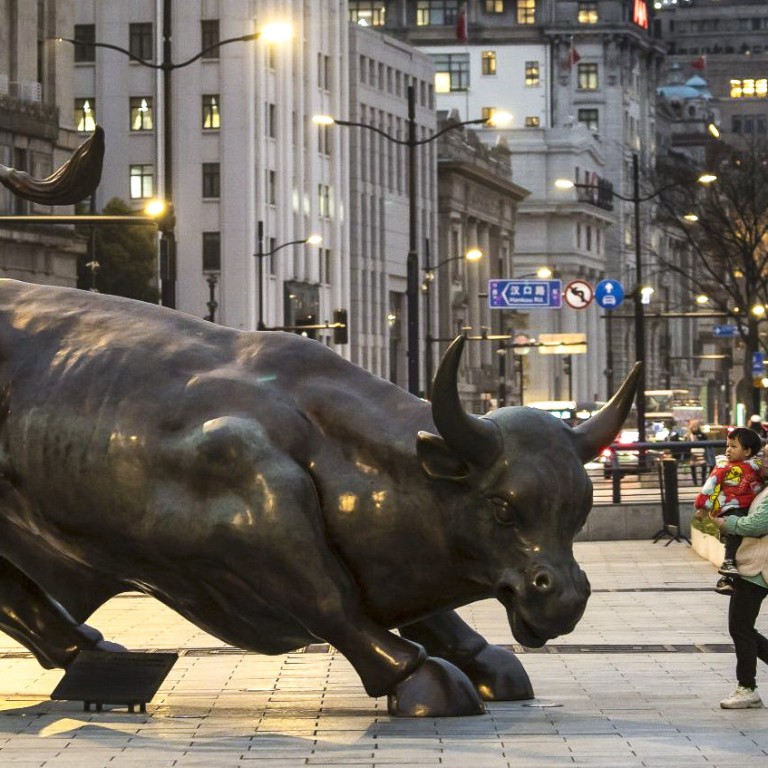 China reopening: US$87 billion may end up in the stock market from household savings built up during Covid lockdown, UBS says
Cyclical stocks from software developers to brokerages and consumer companies stand to benefit most, says the Swiss bank
The estimate is based on a 6 per cent conversion ratio of excess deposits and the experience of the US economy emerging from the pandemic in 2021
The finding is based on a 6 per cent conversion ratio of
excess deposits
estimated at between 8 trillion and 10 trillion yuan and the experience of the US economy emerging from its own pandemic restrictions in 2021, according to a report published by the Swiss bank on Wednesday.
Cyclical stocks from software developers to brokerages and companies engaged in consumer services stand to benefit most from retail buying, it said.
The cash balance of US retail brokerage accounts increased by US$150 billion in 2021, helping to boost stocks by 27 per cent that year once people emerged from lockdown, UBS said in the report. That coincided with a drop of US$2.5 trillion in new savings, suggesting that money was shifted to equity markets from deposits after the economy reopened.
Still, UBS said the exact amount of retail inflows is difficult to predict, and will vary according to investors' appetite and profiles for deposit holders and shareholders.
China has the world's largest base of individual investors, estimated at 211.6 million last year. The number may grow by 7.6 per cent annually to 284 million by 2026, according to Frost & Sullivan.
Retail sentiment contributes to some boom-to-bust cycles in Chinese stocks historically, with the latest one dating back to 2015 when about 2 trillion yuan of retail flows was believed to have fuelled a 147 per cent surge in local stocks that eventually led to a US$5 trillion meltdown.
UBS expects onshore shares to outperform Chinese stocks trading overseas this year because of their exposure to retail activity.
"We now prefer the A-share over the [overseas shares] to reflect the potential retail inflows, lower sensitivity to geopolitical uncertainty and potential for intensifying competition in the e-commerce sector," the UBS report said.
With additional reporting by Enoch Yiu.