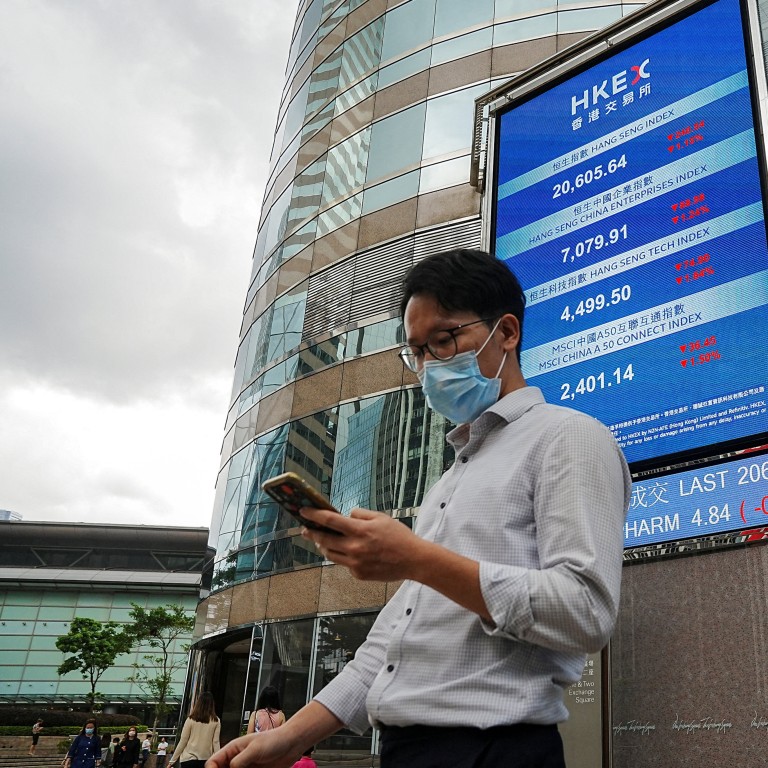 Tech stocks slump in Hong Kong as China regulatory overhaul induces caution while traders bet on more aggressive Fed tightening
China is putting more power under new national agencies to oversee the local financial markets, as well as data security amid US tech rivalry
Traders raised bets on higher rates after Fed Chair Powell turned more hawkish than expected in his testimony before the Senate
Hong Kong
stocks
slumped by most in five weeks amid China's moves to strengthen its regulatory oversight of the financial markets while preparing to counter US technology curbs. Traders bet the Federal Reserve will tighten more aggressively later this month to stem inflation.
The Hang Seng Index fell 2.4 per cent to 20,051.25 at the close of Wednesday trading, the biggest drop since January 30. The benchmark earlier fell below 20,000 points for the first time since February 28. The Tech Index sank 3.2 per cent and the Shanghai Composite Index retreated 0.1 per cent.
JD.com tumbled 4.4 per cent to HK$178.30 and Alibaba Group slipped 3.2 per cent to HK$85.75 to lead benchmark index losers. Tencent retreated 2.1 per cent to HK$349.60, and Xiaomi slumped 4.2 per cent to HK$12. Carmaker BYD declined 2.9 per cent to HK$217.40 while Country Garden Services lost 7.2 per cent to HK$14.24.
"The overhaul is interpreted by some investors as tighter regulations on the financial sector in the future, and that has caused some sell-offs," said Wang Chen, a partner at Xufunds Investment Management in Shanghai. "The bigger headwind of the day is the Fed's tone" and any widening of rate differentials could stoke capital outflows from emerging markets, he added.
China unveiled a plan to form the National Financial Regulatory Commission to oversee the banking and insurance industries, which will absorb some of the powers from the central bank and stock market regulator. Beijing will also form a bureau to tighten data security, a week after the US put more Chinese companies on its tech export blacklist.
Local stocks and some regional markets were also whacked by comments from Fed Chair Jerome Powell that the US central bank could quicken rate increases as needed, and that the terminal rate would be eventually higher than expected amid sticky consumer inflation.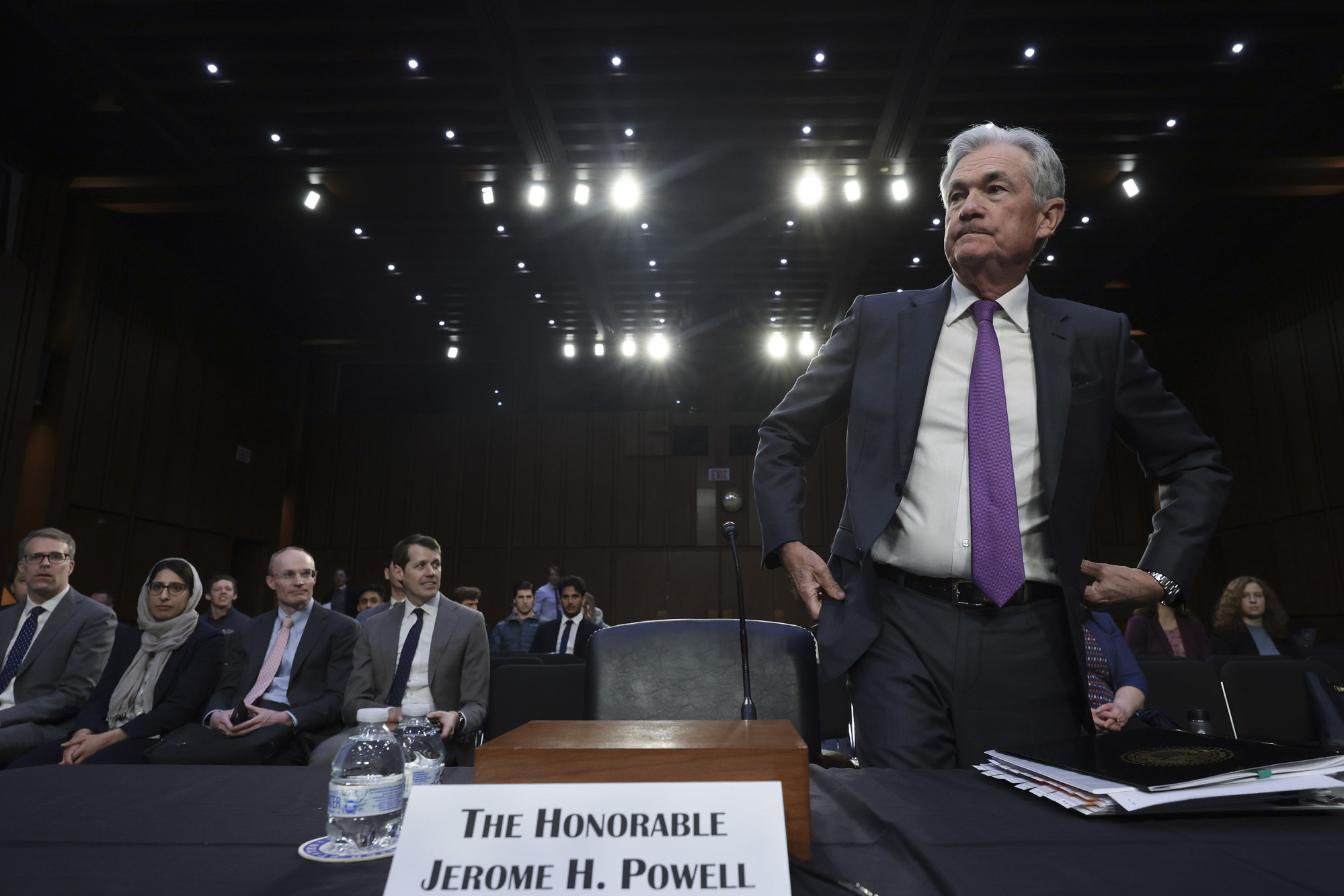 Rates traders priced in a 50-basis point hike for the March meeting, up from a 25-basis point bets. There is more than an even chance the Fed funds rate will climb to between 5.50 and 5.75 per cent by the June meeting, according to probability compiled by CME Group.
The Fed raised its key rate by a quarter point to a range of 4.5 per cent to 4.75 per cent last month.
Cathay Pacific Airways, the city's flagship carrier, slipped 0.3 per cent to HK$7.82 after posting a net loss of HK$7.16 billion (US$912.1 million). While it recorded an operating profit for the first time since 2019, revenue trailed market consensus, according to results published on Wednesday.
Two companies started trading on Wednesday. Ningbo Yibin Electronic Technology surged 44 per cent to 24.48 yuan in Shenzhen, while Hangzhou Kaida Metal Catalyst and Compound jumped 39 per cent to 8.69 yuan in Beijing.
Other major Asian markets were mixed. Japan's Nikkei 225 climbed 0.5 per cent, while South Korea's Kospi retreated 1.2 per cent and Australia's S&P/ASX 200 lost 0.8 per cent.