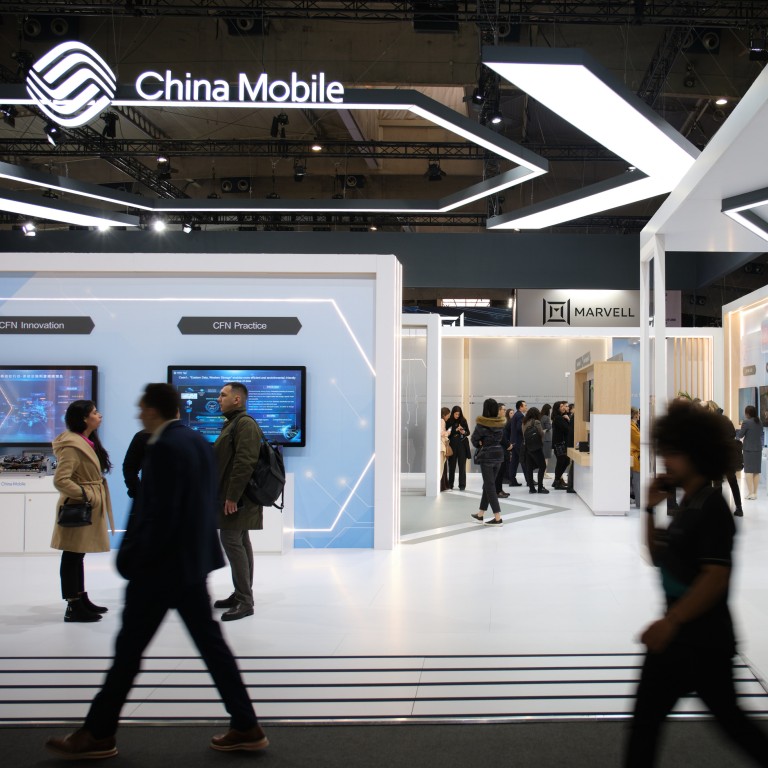 China Mobile challenges Kweichow Moutai for biggest-stock crown as traders pile in amid Beijing's digitalisation push
China Mobile's market capitalisation is 2.1 trillion yuan (US$304.8 billion), second only to Kweichow Moutai's 2.2 trillion yuan
Traders are betting the mobile-network operator will benefit from Beijing's plan to digitise the economy
China Mobile is closing in on liquor juggernaut Kweichow Moutai as the most valuable stock on the onshore market, with traders betting the mobile-network operator will pay out more dividends and tap new revenue sources thanks to Beijing's plan to digitise the economy.
China Mobile has a market capitalisation of 2.1 trillion yuan (US$304.8 billion), second only to Kweichow Moutai's 2.2 trillion yuan, according to financial data provider Shanghai DZH.
Kweichow Moutai's market cap has grown by about 40 billion yuan this year, while China Mobile's has swollen by more than 600 billion yuan as its stock surged 47 per cent amid a world-beating rally in Chinese telecoms stocks.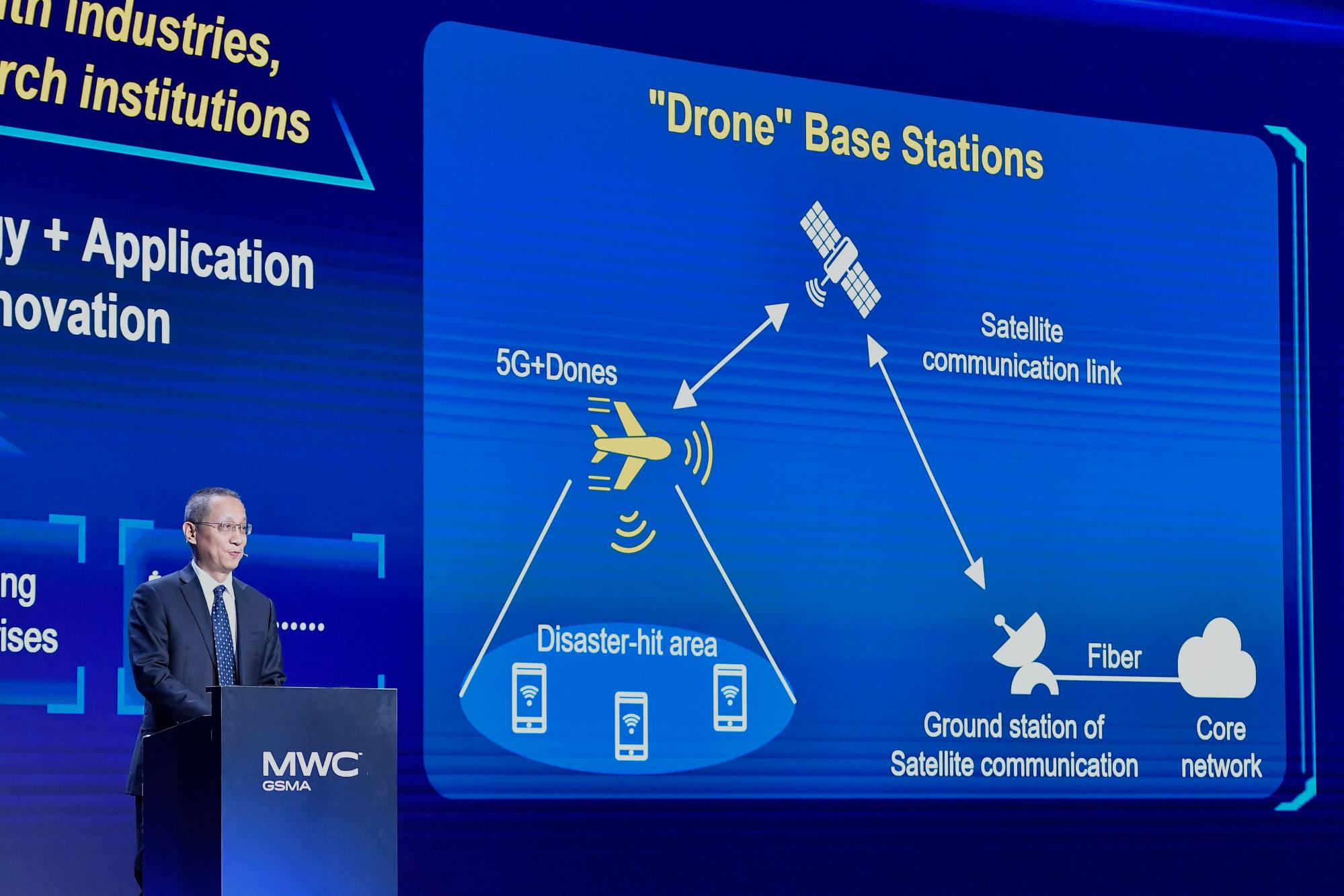 China Mobile will allocate at least 70 per cent of its profit this year to cash dividends, up from 60 per cent in 2021, it said in an exchange filing on Sunday. The company added 18.1 million subscribers in 2022, the most in three years, expanding its total user base to 975 million, according to the filing with the Shanghai exchange.
China Mobile is more than a mobile carrier, as its fast-growing cloud services find use in government administration, medical services, smart cities and even autonomous driving, according to Great Wall Securities. The operator has also set up investment funds to access telecoms infrastructure overseas, new media and technology for possible diversification into areas such as artificial intelligence and the metaverse, Great Wall said.
"It has turned from a 'pipeline operator' into a comprehensive solution service provider," said Hou Bin, an analyst at the brokerage in Beijing. "Its intrinsic values will be more recognised, and the stock will enjoy both an increase in earnings growth and valuation expansion."
China Mobile is due to release its 2022 results on March 23. Net income probably increased 12 per cent from a year earlier to 126.6 billion yuan, accelerating from 4.6 per cent growth in 2021, according to the consensus estimate compiled by Bloomberg.
China Telecom, the second largest of the country's big-three mobile operators, has a market value of 654 billion yuan, making it the 16th-largest stock on the onshore market. The third of the trio, China United Network Communications, or Unicom, is valued at 191 billion yuan and is the 56th-largest stock, DZH data showed.
"There's still room to reassess the valuations of China's telecoms operators on the backdrop of digital China, if new businesses like cloud computing are valued separately," said Huang Leping, an analyst at Huatai Securities in Hong Kong.
Beijing's digitalisation plan, issued by the ruling Communist Party and State Council two weeks ago, prioritises digital infrastructure and data resources, both of which are essential to creating a "digital China" by 2025.
Calling for an acceleration of new growth engines including 5G, Internet of Things and supercomputing, the plan highlights the value of the country's vast treasure trove of data, which policymakers added as a new production factor in April 2020, elevating it to the same category as land, capital and human labour.
Banks and insurers make up six of the top 10 most valuable listed companies in China, according to DZH. Industrial and Commercial Bank of China and China Construction Bank come in right behind China Mobile, with capitalisation of 1.59 trillion yuan and 1.49 trillion yuan, respectively.