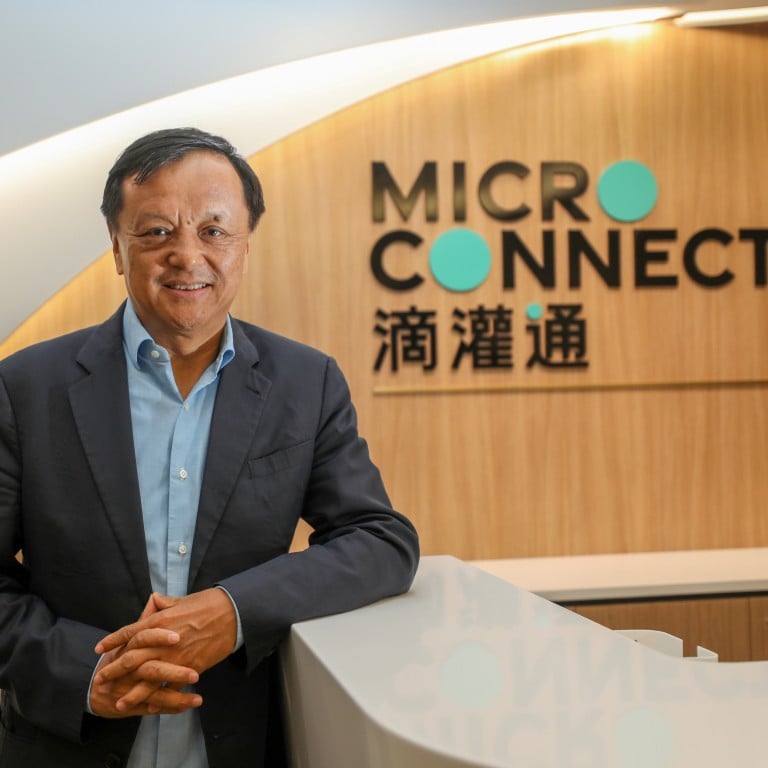 How the former boss of Hong Kong stock exchange is helping Macau connect overseas investors to mainland China's small businesses
More than 4,000 small businesses listed daily revenue obligations (DROs) on a new securities exchange created by Micro Connect in Macau
Micro Connect aims to bridge the gap between global investors and mainland China's grass-roots economy while developing Macau's financial sector
Zhou Yingqun, a 28-year-old Hunan native who has worked in the beauty salon industry for over a decade, never thought he would one day be ringing an IPO bell.
But when Mr Judy, the hair treatment company he works for as a regional manager, listed a brand new type of security in Macau earlier this year, the shy young man said he was over the moon.
"I was very, very excited. I just felt very honoured and excited to be able to participate in such a significant ceremony," Zhou said.
Having joined Mr Judy in 2020 as a general staff member, Zhou was offered an opportunity to help the company open a new shop last year and own 10 per cent of the shares. It was almost impossible to get bank loans as he had nothing to put down as collateral, so Zhou borrowed the rest of the money he needed to make it happen from Micro Connect,
an investment platform co-founded by Charles Li Xiaojia
, the former boss of Hong Kong's stock exchange operator.
Mr Judy recently became one of about 4,000 companies in the first batch to list a new financial product called daily revenue obligations (DROs) on the Micro Connect Macao Financial Assets Exchange (MCEX).
Launched in the former Portuguese colony at the end of March, MCEX is the first licensed global exchange for DROs, which can be traded by institutional investors whose funds go to small businesses – mainly shops and small retail outfits – in China in exchange for part of their daily revenue.
It is a central part of
Micro Connect's mission
to bridge the gap between global investors and mainland China's grass-roots economy by providing funding opportunities to the country's small businesses.
In doing so, it also aims to help develop Macau's financial sector as the city attempts to diversify its focus beyond the gambling industry, into entertainment and innovation.
Already surrounded by financial powerhouses including Hong Kong and Shenzhen in the Greater Bay Area, Shanghai in eastern China and Singapore, Macau aims to position itself as an alternative destination fostering
financial innovations
that may not be allowed elsewhere, according to analysts.
"Macau is trying to have its own path [to develop the financial sector] in a way that's not directly competing with existing financial centres such as Hong Kong as they are already mature in various services and infrastructures," said Adrian Cheung, dean at the faculty of finance at the City University of Macau.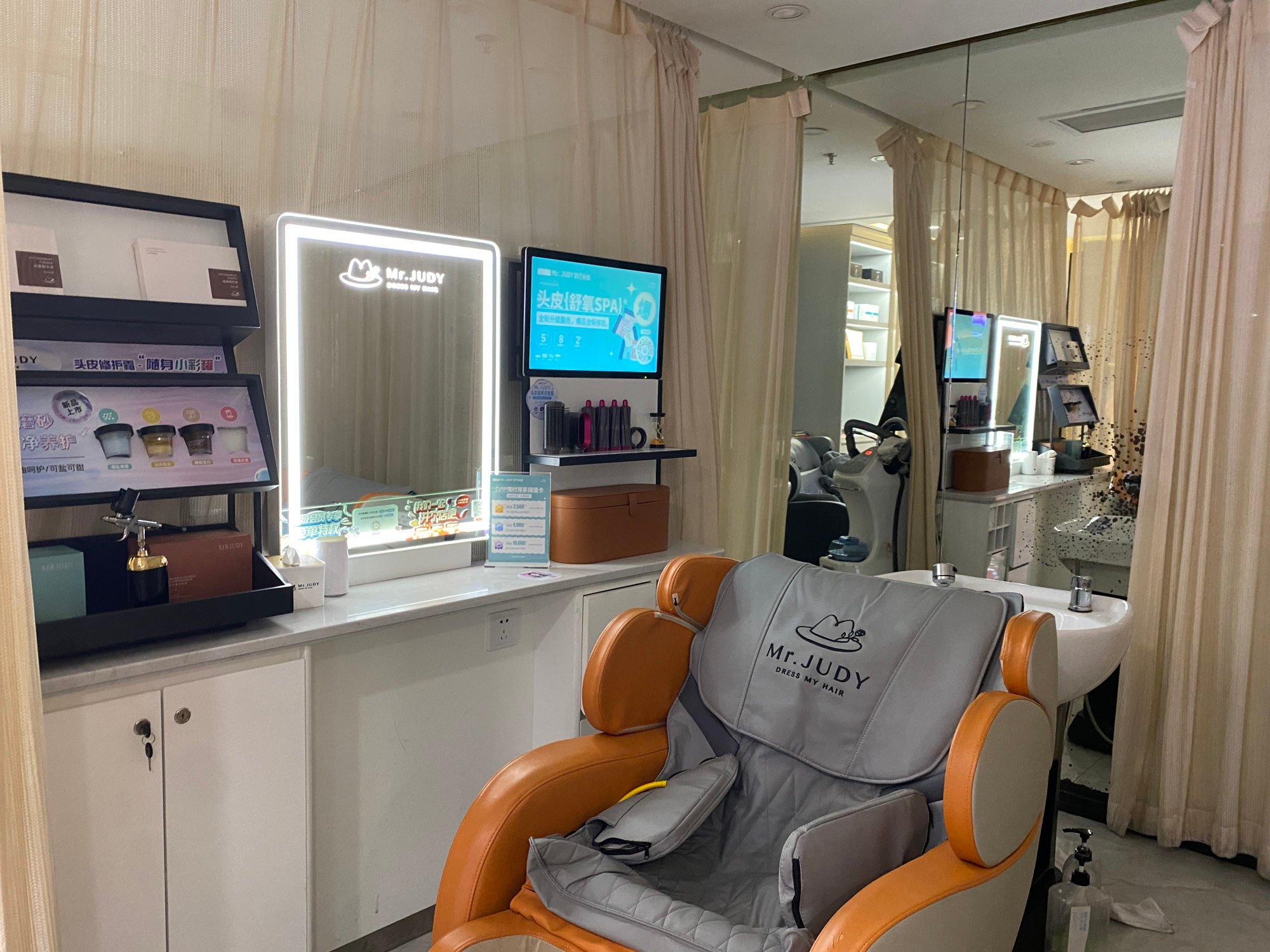 Through the MCEX scheme, small and micro businesses – a term generally applied to companies with less than about 10 employees – are able to raise funds in a listing similar to an initial public offering (IPO), without having to hand over a stake or control of their firms. It has the additional benefit of giving institutional investors access to an alternative investment instrument that enables them to receive an immediate, daily cash income.
There are more than 70 million small and micro businesses in China, and their total demand for funding is estimated at around 12 trillion yuan (US$1.71 trillion) to 13 trillion yuan annually, according to Micro Connect.
"Macau is well positioned to be an innovation hub given its international free port, its politically neutral stance [and its] preferential business and foreign-trade environment," said the territory's chief executive, Ho Iat-seng, during this month's Beyond Expo tech conference.
China's small and medium-sized enterprises (SMEs) invariably find it difficult to access funds. Even though the authorities have over the years called on banks to increase financing for SMEs, the problem persists for many.
Duan Tao, chief operating officer of Hanyangguan, a Korean barbecue restaurant chain, said the company had looked into different ways of raising money, such as venture capital and private equity in the last few years, but the processes involved were lengthy. Meanwhile bank loans came with a rigid repayment schedule – something that weighed heavily on weighed small businesses during the three years of Covid-19.
"Our Shanghai branch was shut down for three months during the lockdown last year, so there was zero revenue," Duan said. "If we had borrowed from a bank, they wouldn't care if we made money or not. We would have to repay the loan on time regardless. But with Micro Connect … we both have more flexibility in that sense."
Via its new exchange, Micro Connect is able to exit its investment in a business. The so-called DRCs – contracts signed between Micro Connect and the small businesses – are swapped into tradeable financial instruments, the DROs, which can be bought and sold freely by investors on the exchange.
Small firms can issue additional DROs to seek for more funds via the exchange.
Access to funding via DROs does not come for cheap. The annual funding cost is around 12 to 13 per cent according to Micro Connect, although the small businesses benefit from Micro Connect sharing their revenue risks.
Micro Connect is working to launch the next two stages of the DRO market this summer. An add-on offering will allow small businesses to issue additional DRO shares to investors to raise more funds, while a secondary trading process will enable something similar to the secondary trading of stocks on any exchange.
The company plans to allow the 70 to 80 institutional investors in the current pipeline – mainly asset managers, securities firms, banks and licensed family offices – to participate in the market and start to buy and sell the DROs.
Micro Connect is aiming to triple the number of listed businesses through the DRO scheme to 100,000 next year, raising an estimated 9 billion yuan to 15 billion yuan via the MCEX.
The company hopes to extend the platform's scope beyond China, into regions like Southeast Asia in the future, and gradually make it a mainstream financing channel for micro firms, Cheng said.