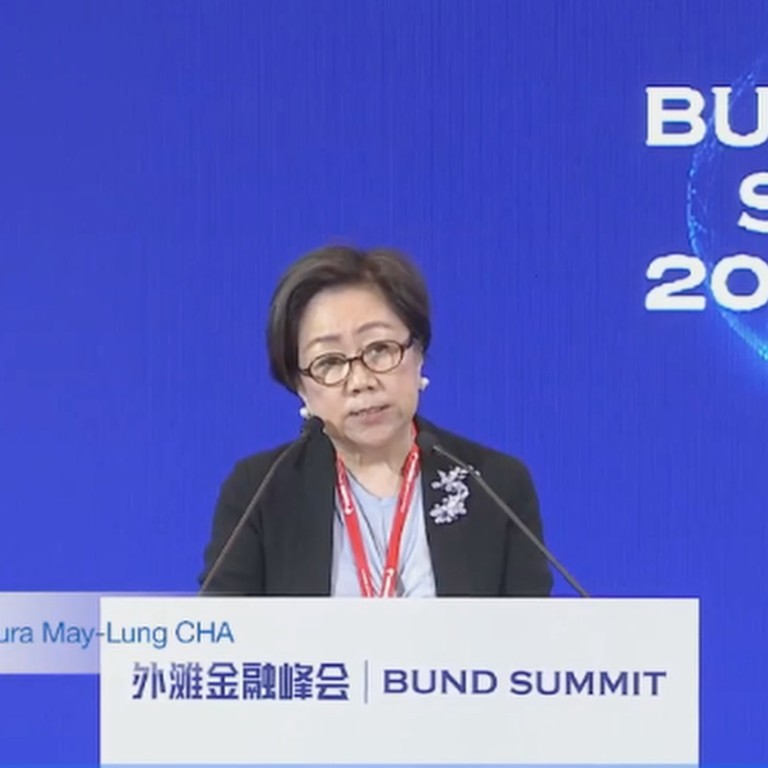 HKEX chairwoman Laura Cha vows tighter ESG data disclosure standards, easier access to capital for green tech firms to boost China's carbon neutrality goal
Cha told the 2023 Bund Summit in Shanghai that Hong Kong will ensure that its climate disclosure rules are in line with the highest global standards
She also said the city's exchange is pushing for more innovative means to expand financing channels for green technology companies
"Our goal is to enable [global] investors and the whole financial market to access complete [climate-related] information with ease," Cha said on Saturday in her speech before the 2023 Bund Summit in
Shanghai
. "We will make sure that our [information disclosure] rules are in line with the highest international standards."
She added that the exchange is also pushing for more innovative means to expand financing channels for green
technology
companies, without elaborating on this plan.
"Hong Kong and the HKEX are able to make our contributions to the country's carbon neutrality push in financing green tech firms, connecting domestic [companies], overseas firms and funds to participate in low-carbon transition, as well as spurring green tech innovations and sustainable development," she said.
Cha's remarks underscore efforts proposed by Beijing to fully engage with Hong Kong, which plays a major role in offshore yuan trading, settlements and creating a risk management ecosystem, to allocate financial resources and help in the country's economic growth.
China, the world's second-largest economy, is estimated to need more than US$20 trillion in investments over the next 15 years to deliver on its sustainability goals, according to Cha.
Meanwhile, Chinese Academy of Social Sciences professor Zhang Xiaojing suggested at the Bund Summit on Saturday that senior Beijing authorities step aside from deliberations about technological innovations in various fields and allow market forces to support tech businesses.
"We must give market forces a full play in pricing financial risks and allocating financial resources," Zhang said. "Government departments are supposed to relinquish their role in guaranteeing investment safety."