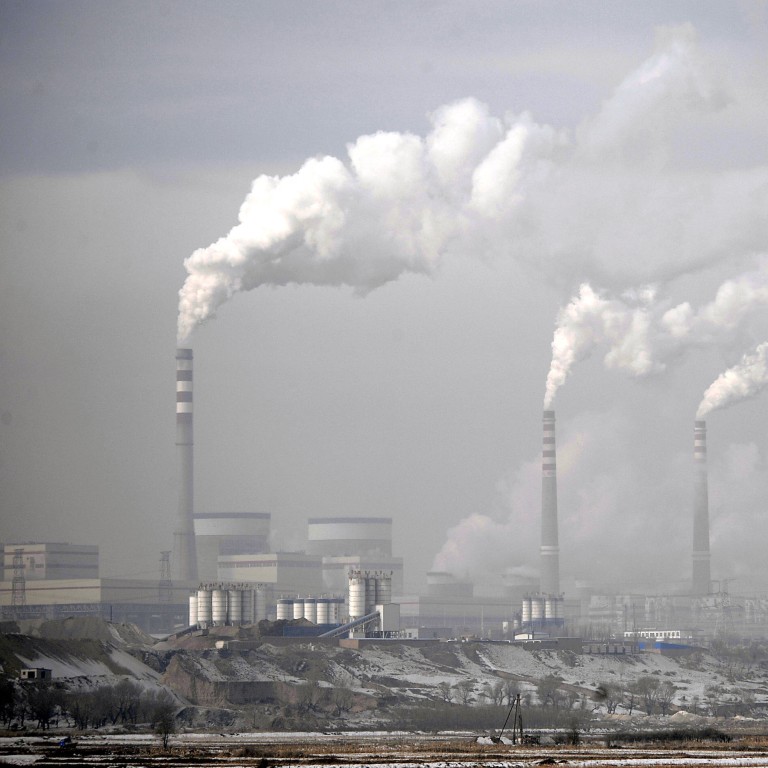 Climate change: China signals reboot of suspended voluntary carbon market is near with release of draft guidelines, regulations
The guidelines provided examples of carbon reduction activities in 16 industries, and included use of renewable energy and carbon capture
New project registration has been suspended since 2017 due to low trading volume and a lack of standardisation in carbon audits
China has published draft regulations and guidelines for its
voluntary carbon market
, the China Certified Emission Reduction (CCER) scheme, in the latest move suggesting the reboot of the suspended market is getting close.
The National Centre for Climate Change Strategy and International Cooperation (NCSC), the key think tank under the Ministry of Ecology and Environment (MEE), in charge of climate policies research, released proposed rules on registration procedures, and guidelines for the design and implementation of
voluntary carbon offset projects
under the CCER scheme on Thursday.
The guidelines provided examples of
carbon reduction activities
in 16 industries, and included the use of renewable energy, energy efficiency enhancement, forestation, and carbon capture and storage. It also included rules on emissions reduction and removal monitoring and credit accounting. The pilot regulation on registration procedures became effective immediately.
The release of the documents may signal that the CCER market, an important supplementary mechanism to China's national Emissions Trading Scheme (ETS) – the world's largest carbon market in terms of the emissions it covers – is ready for relaunch and accepting new project applications.
A week later, MEE published four methodologies that will be used to quantify net emission reductions or removals for four types of projects: forestation, solar thermal power, offshore wind power generation, and mangrove revegetation.
"Nature-based or -related industries will see more opportunities, and it will benefit more state-owned enterprises," said Tan Luyue, carbon analyst at financial services company Refinitiv. She expects livestock methane utilisation and biomass power generation could be the second batch of emissions reduction projects to fall under the MEE's methodologies.
Futures contracts and a forward price curve are the keys to solving the CCER's liquidity problem, according to Jeff Huang, co-founder of Hong Kong-based AEX Holdings, which facilitates forward electricity and carbon credits trading in mainland China.
"This allows large buyers and sellers of the CCER credits to hedge their positions over the next three to five years, beyond spot trading," he said.
.