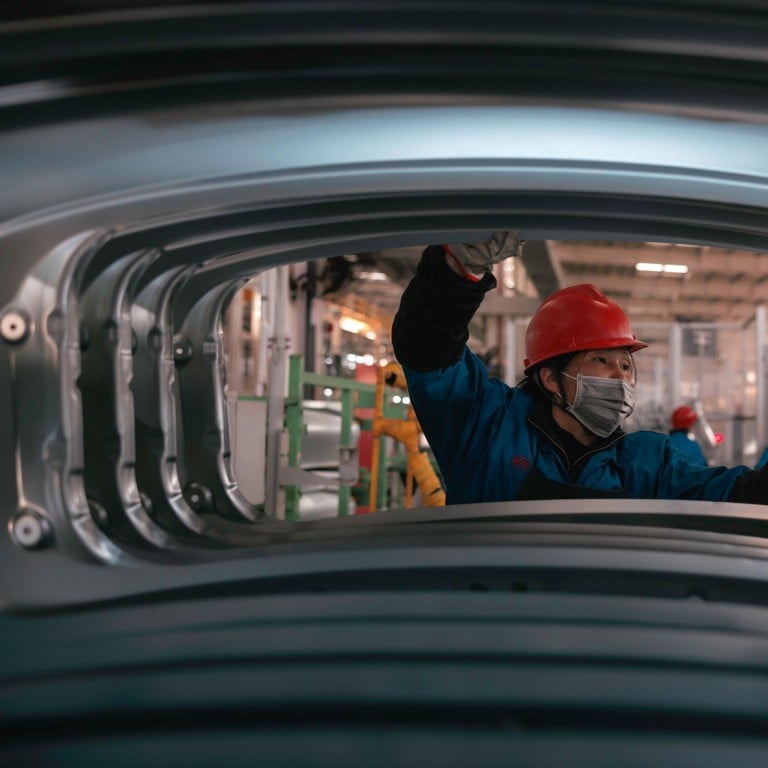 BYD unveils premium Sea Lion brand, mid-sized, full-electric SUV, in challenge to Tesla in China's luxury car market
BYD launches premium brand Sea Lion and under it, a sport-utility vehicle model Sea Lion 07 to take on Tesla's Shanghai-made Model Y, which has been around since 2021
BYD dethroned Tesla as the world's largest EV maker last year, but most of its pure electric and plug-in hybrid cars target low- and middle-income wage earners
New launches by
BYD
, the world's largest electric vehicle (EV) maker, targeting established models by
Tesla
, leader in China's premium EV segment, are expected to intensify competition in the world's largest auto market, analysts said.
Shenzhen-based BYD launched its new premium brand Sea Lion and under it, a sport-utility vehicle (SUV) model named Sea Lion 07 on Friday, to take on the US carmaker's Shanghai-made Model Y, which has been around since 2021.
Although BYD did not say that the Sea Lion series would take on Tesla or its products, analysts were quick to note that the model would target the same market segment.
"It will become a tit-for-tat race when BYD builds vehicles similar to Tesla's Model 3 and Model Y," said Chen Jinzhu, chief executive of consultancy Shanghai Mingliang Auto Service. "It will be a stern challenge for Tesla because BYD now enjoys a cost advantage over its US rival."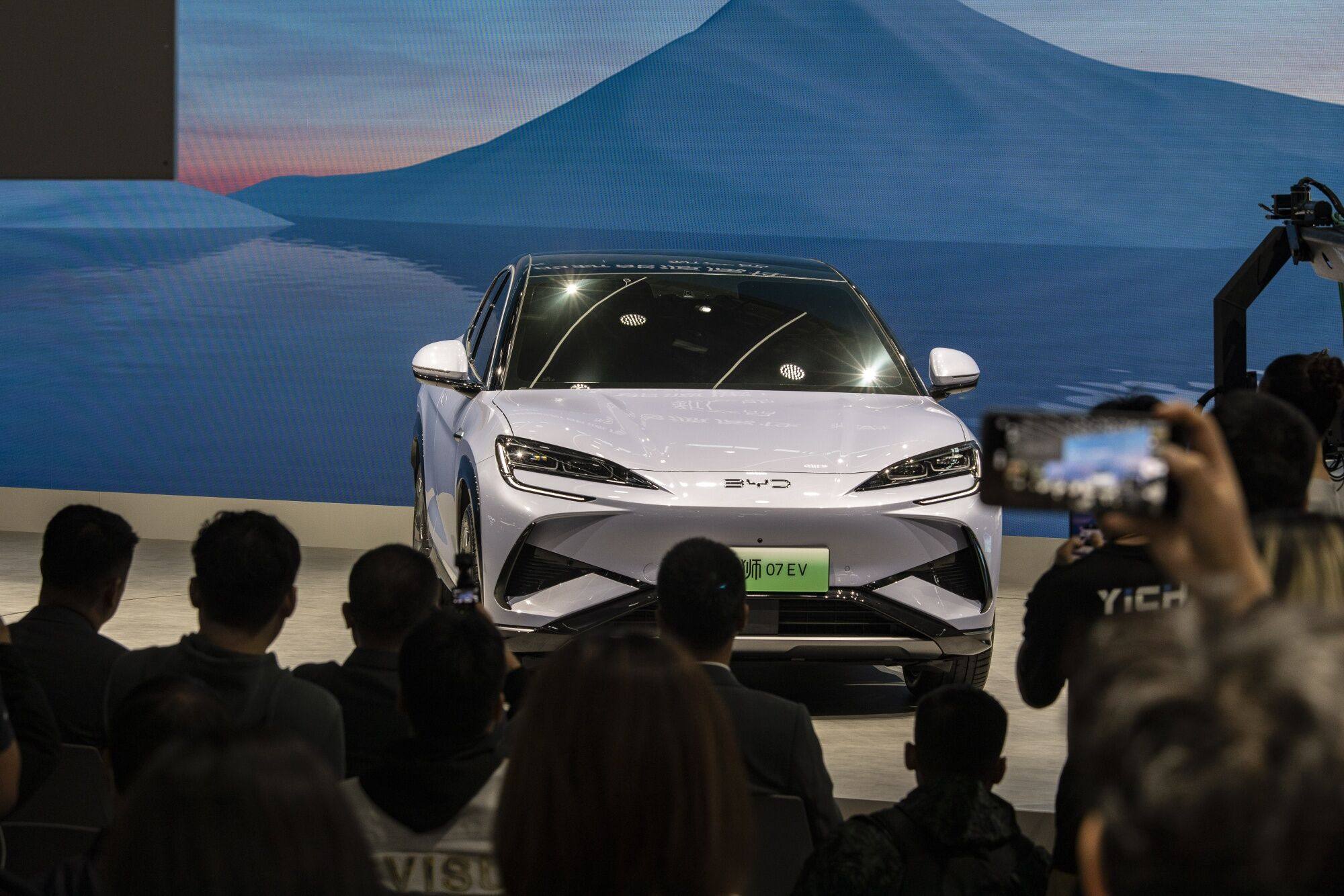 BYD, backed by Berkshire Hathaway, the investment firm owned by Warren Buffett, unveiled the Sea Lion 07, a full-electric SUV to be priced between 200,000 yuan (US$27,879) and 260,000 yuan, at the Guangzhou Auto Show that began on Friday.
The Sea Lion 07 is fitted with BYD's self-developed DiSus body control system, which prevents the vehicle from rolling over while negotiating corners at high speed.
BYD dethroned Tesla as the world's largest EV maker last year, but most of its pure electric and plug-in hybrid cars target low- and middle-income wage earners on mainland China, sporting a price tag of 100,000 yuan to 150,000 yuan.
On the other hand, the price range for Tesla's Model Y, assembled at its
Gigafactory in Shanghai
, starts at 266,400 yuan.
According to a report from investment bank UBS, BYD's Chinese factories have a production advantage over Tesla's Shanghai-based assembly. The cost of building a BYD Seal EV, a potential rival to Tesla's Model 3, is 15 per cent lower, it said.
In April, BYD unveiled its super luxury model
Yangwang U8
, a luxury car priced at 1.1 million yuan, in a move to display its heft in car design and manufacturing.
The U8's appearance evoked comparisons with Range Rover among market experts. It can accelerate to 100km/h from a standstill in 3.6 seconds, and its four wheel-side motor allows the vehicle to make so-called "tank turns" and even allow it to "crab-walk" sideways.
At present, Tesla is competing against three top Chinese EV start-ups –
Li Auto
, Xpeng and
Nio
– on the mainland market, all competing to build superior, battery-powered vehicles, featuring autonomous driving technology and sophisticated digital cockpits.
Tesla's Shanghai Gigafactory delivered 28,626 units to mainland customers in October, a month-on-month decline of 34.2 per cent, according to data from the China Passenger Car Association (CPCA). That followed a 32.8 per cent month-on-month slide in September.