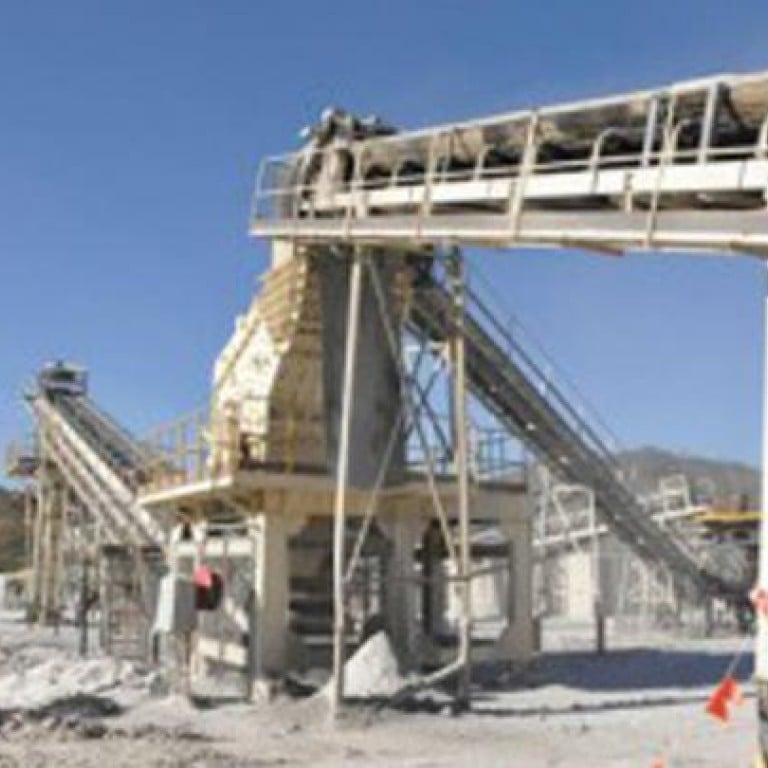 Cambodian miner Khmer Resources plans to tap Hong Kong capital market
State-backed Khmer Resources aims to listand spur interest in nation's natural assets
Khmer Resources Investment, which is backed by the Cambodian government, aims to list in Hong Kong within two years, chairman Cao Yunde said.
"We intend to leverage the capital market of Hong Kong to finance our growth through a public listing so as to maximise the benefits for Cambodia and its people," said Cao at the opening of Khmer Resources' Hong Kong office yesterday.
"The mission of Khmer Resources and Khmer Hong Kong is to boost the social and economic development of Cambodia, transform Cambodia's comparative advantage in natural resources into economic benefits, and adopt the capital market approach to the mining industries."
Although Khmer Resources was not a state-owned firm, it was supported by the Cambodian government, he said.
Chea Sim, the head of the ruling Cambodian People's Party, also supported the company as part of efforts to attract foreign investors to the Southeast Asian country, said Lim Hour, an aide to Chea Sim.
Although a mainland Chinese, Cao is an adviser to Chea Sim and holds the rank of minister in the Cambodian government.
Khmer Resources' shareholders included Chinese state-owned enterprises, listed and private Chinese companies and Australian firms, said Cao without revealing details.
Khmer Resources has offices in Phnom Penh, Beijing, Sydney and Quebec. It has three businesses - media, finance and mining. The company had devoted most of its investments to mining and its revenue was small, said Cao without disclosing numbers.
In Cambodia, Khmer Resources has a 280 square kilometre coal mine, a 120 sqkm nickel and cobalt mine, a 288 sqkm rare-earth mine, a 218 sqkm rare-earth mine, a 198 sqkm copper and gold mine, a 198 sqkm rare-earth mine and an 80 sqkm copper and gold mine.
Its copper and gold mine in Siem Reap province, Cambodia, was being acquired by a Chinese company with the support of the Chinese government, Cao said.
Khmer Resources discovered Asia's third largest bauxite mine that contained more than 800 million tonnes of bauxite reserves with a value of more than US$100 billion, Cao said.
"Cambodia has abundant natural resources, such as gold, silver, iron, lead, zinc, copper, gems, coal, bauxite as well as petroleum. These resources are paramount in arousing keen interest and intense competition among the world's great powers," Cao said.
This article appeared in the South China Morning Post print edition as: Cambodian miner plans to tap HK capital market