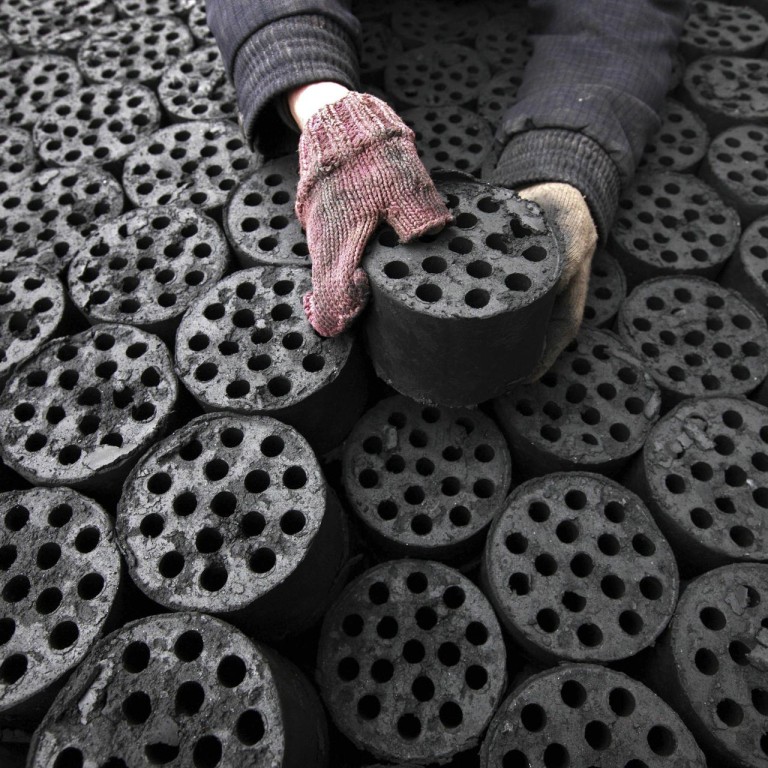 China Coal turns to chemicals as profits shrink
An oversupply of coal and falling prices prompt the firm to step up downstream investments
China Coal Energy is stepping up investments in downstream coal-to-chemicals projects amid an oversupply and declining coal prices that have seen a third of mainland miners mired in losses.
Chairman Wang An said the budget this year for projects to expand chemicals production had for the first time exceeded that for coal mines.
"Coal is a cyclical commodity whose price volatility brings big swings in profits and even periodic losses," he said. "We need to extend our business to power generation and chemicals production."
China Coal has budgeted 17.4 billion yuan (HK$21.9 billion) for coal-to-chemicals projects this year, compared with 3.2 billion yuan for coal mine development.
The chemicals include methanol, polypropylene and polyethylene - base chemicals traditionally produced from crude oil. Mainland firms have begun commercialising plants that use coal as feedstock in recent years since the country has ample coal but little oil. China Coal also makes urea from coal.
With coal prices dropping by a third since 2011, coal-to-chemicals projects have become more lucrative but they carry risks.
Analysts noted overcapacity in the coal-based urea industry, and technologies to convert coal to other chemicals have yet to establish a track record of technical sustainability.
"Investors have concerns about China Coal's investments in coal-to-chemicals projects since the lead time to profits is long and the return profile is unclear, given that it is a developing industry," said CLSA head of resources research Andrew Driscoll.
Datang International Power Generation has been working on a coal-to-chemicals project since 2007. In addition to construction delays, it also faced a long period of low plant utilisation due to technical issues.
Another analyst who asked not to be named said it was disappointing that China Coal's management did not indicate a plan to scale back and delay its investments amid poor industry conditions, which had raised its debt load.
It posted on Tuesday a 38 per cent year-on-year drop in first-half net profit to 3.22 billion yuan. Its net debt-equity ratio surged to 31 per cent by June from 19 per cent at the end of last year.
Wang said the firm would review its projects and slow the pace of less profitable ones.
This article appeared in the South China Morning Post print edition as: China Coal turns to chemicals as profits shrink