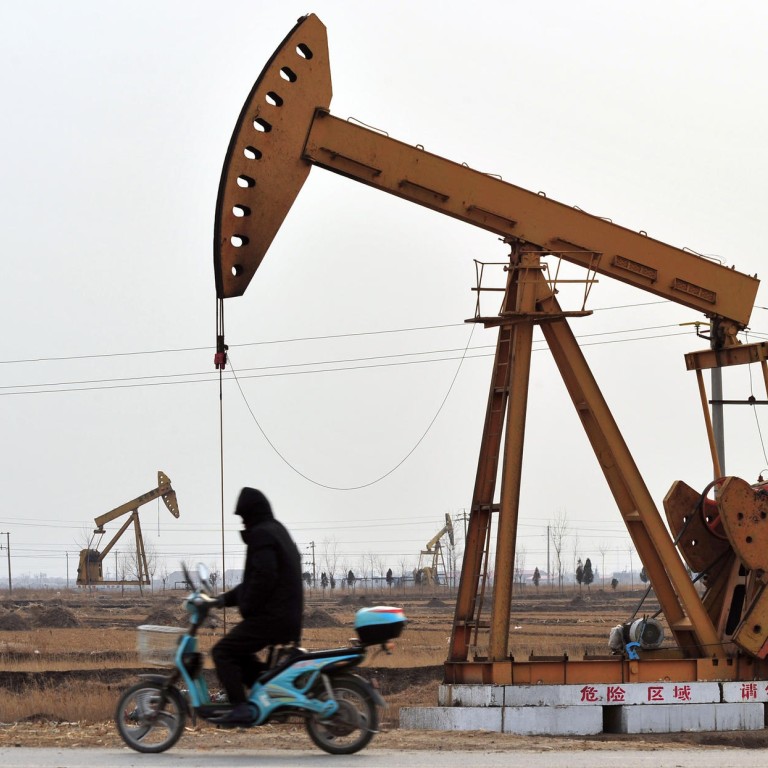 SEC warns it may act against PetroChina over Iran dealings
Energy firm admits to indirect dealings with Iran and other sanctioned countries and faces possible action from US watchdog
The US Securities and Exchange Commission (SEC) has warned it might take action against PetroChina after the energy giant admitted for the first time to doing business with its state-owned parent that involved countries under US sanctions, including Iran and Sudan.
The jury is still out, however, on whether Washington will impose penalties on PetroChina that could include fines and imprisonment, lawyers said.
PetroChina said on the New York Stock Exchange website last month that it processed crude oil imported from Iran and Sudan by China National United Oil Corp, a subsidiary of PetroChina's parent, China National Petroleum Corp (CNPC), in 2012.
Iran has been under sanctions to curb its nuclear programme, although sanctions will be eased starting January 20 in a deal struck between Iran and six major powers, including the US.
This is the first time PetroChina has admitted it has done business related to Iran. In its 2012 annual report to the NYSE, the energy giant admitted it had bought "a small amount of crude oil" from "certain countries on the US sanction list", naming only Sudan.
In its 2012 report, the company had claimed that as far as Iran was concerned, PetroChina had "no involvement in the activities of CNPC and CNPC subsidiaries and affiliates", and "never received any revenue or profit from these activities".
PetroChina is listed in Shanghai and Hong Kong. It also has American depositary receipts traded in New York, bringing it under the jurisdiction of the SEC.
Normally, Chinese state-owned firms like CNPC do not conduct controversial business under their listed subsidiaries, said Wu Fei, a Bocom International analyst.
In a letter to PetroChina dated December 13 last year, the SEC said it had completed its investigation of PetroChina's alleged business contacts with Sudan, Iran and Cuba, another country under US sanctions.
The letter said the SEC would not rule out punitive action against PetroChina if the firm violated US sanctions.
The SEC's letter was addressed to Li Hualin, described as PetroChina's secretary, even though PetroChina announced in September that Li had resigned and was being investigated by the Chinese government.
The investigation of Li is believed to be linked to Beijing's investigation of Zhou Yongkang, a former Chinese security tsar and former top executive at CNPC.
US-listed companies that violate US sanctions may be punished by fines of up to US$1 million plus up to 20 years imprisonment for convicted executives, said David Zagore, a partner at Squire Sanders, a US law firm.
"Doing business with US-sanctioned countries is always serious. However, few of the many cases arising each year are ever prosecuted. The risk of the SEC taking action in this case is unpredictable," Zagore said.
Gene Buttrill, a partner at another US law firm, Jones Day, said: "There are criminal and civil penalties that can be levied. In theory, delisting [of PetroChina] could be achieved by the SEC, but it's hard to imagine the SEC ratcheting up a trade war with China by delisting one of its principal businesses."
Buttrill said it was unlikely the SEC would "ruffle any diplomatic feathers" with China by severely punishing PetroChina.
One example of a US-listed firm that was punished for violating US sanctions is Weatherford International, a Swiss oilfield services company. In November, Weatherford agreed to pay US$91 million in fines to the US government for doing business with Cuba, Iran and Sudan, the US Treasury said.
This article appeared in the South China Morning Post print edition as: S.E.C. warns it may act against PetroChina