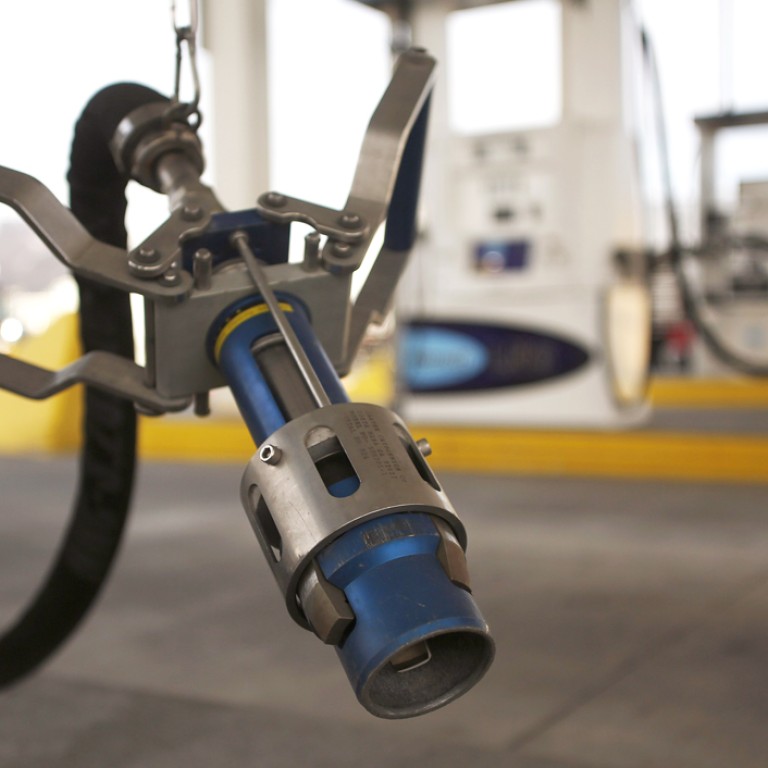 Gas prices under upward pressure
Mainland faces tight competition for supply of the fuel amid moves to tackle pollution during peak consumption in winter
Rising pressure to tackle air pollution during peak winter months for natural gas consumption will see the mainland increasingly compete with other nations in the region for the cleaner-burning fuel in the spot market, forcing prices to push higher in the next few years.
Mainland spot market purchases have been constrained because of delays in gas price increases and liberalisation of the pricing system, as well as a lack of capacity to regasify the liquefied natural gas that is the primary mode of delivery for imported spot cargoes.
Although mainland LNG imports surged from US$5.8 billion in 2011 to US$8.2 billion in 2012, and with the value of imports for the first 10 months of last year matching 2012's full-year total, spot-market supply made up a relatively steady proportion - 15.5 per cent in 2012 and 17.5 per cent in the 10 months, according to Bloomberg data.
"The need for additional spot LNG during winter, or at least more seasonal shape to China's future long-term contracts, will become a defining feature of [its] LNG market," said Gavin Thompson, the head of Asia-Pacific gas and power analysis at London-based energy consultancy Wood Mackenzie.
"This will increase competition among Asian spot LNG buyers during peak demand periods and allow suppliers to drive spot prices upwards during winter months."
With northern China's residential gas demand in winter expected to be up to 10 times its non-peak requirement, Wood Mackenzie estimates the region will account for 70 per cent of the mainland's annual spot LNG demand this year - with about 90 per cent driven by winter demand.
Japan is the world's largest LNG importer, consuming 123.7 billion cubic metres (bcm), or 37 per cent of the world's supply in 2012, according to the United States Energy Information Administration.
South Korea imported 46 bcm in 2012 and China 20 bcm.
Owing to tight gas supply and rising demand following the 2011 nuclear disaster that saw the closure of nuclear power plants, Japan's long-term LNG import price has jumped from US$9 per 1,000 cubic feet (mcf) in 2009 to US$15. Spot market prices are at US$19.
Japan's prices are a benchmark for contracts signed in other Asian nations.
Neil Beveridge, a senior analyst at US brokerage Sanford Bernstein, said in a report that Asia's LNG market would remain tight until at least 2020, with spare capacity to remain below 10 per cent for most of the remainder of the decade. He forecast Japan's LNG price would rise to US$21.50 per mcf in 2020.
"With China's gas consumption growing 15 per cent [last year] and supply rising 8.5 per cent, and gas storage facilities being underdeveloped, China will become more reliant on spot cargo in the winter," Beveridge told the .
The National Development and Reform Commission forecast in November last year that the mainland's gas supply shortage would be about 22 bcm this winter, or 11.5 per cent of demand of 192 bcm. Northern and eastern regions are expected to see the worst shortages.
This means some of the industrial coal-fired boilers ordered by local governments to shut down to cut pollution will be kept operating, as meeting residential gas demand is a higher priority.
Liu Minghui, the chairman of China Gas, one of the mainland's largest city gas distributors, said in November its sales growth could have been double the 25.5 per cent recorded in the six months to September had it not been for shortages of supply.
Delays in price liberalisation over the past two years have contributed to those shortages, with surging losses on gas imports suffered by state-backed energy firms reducing their incentive and financial capacity to increase supply to keep up with demand.
This is expected to be partly relieved by Beijing's plan to raise gas prices so that the discount to dirtier replacement fuel, such as fuel oil and liquefied petroleum gas, will be cut to 15 per cent by the end of next year from 27 to 35 per cent now, according to a Citi research report.
The recent commissioning of two terminals in Tianjin and Tangshan in northern China for the regasification of LNG will also help raise supply.
This article appeared in the South China Morning Post print edition as: Gas prices under upward pressure