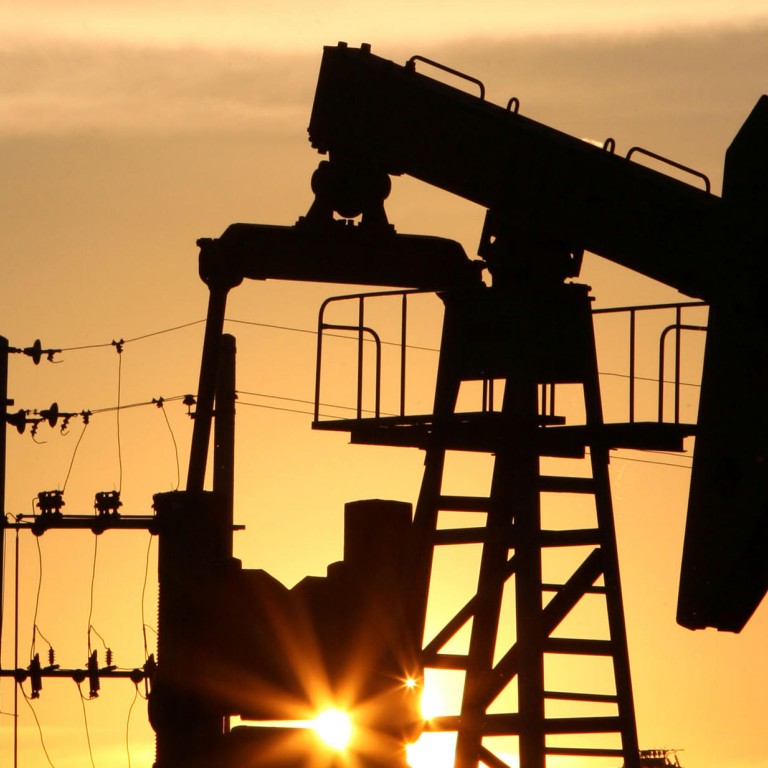 South Sudan civil war still no deterrent to Chinese firms
The conflict has heightened concern but has not stopped billions of dollars of new investment
Hundreds of Chinese nationals and tens of thousands of refugees are fleeing the worsening civil war in South Sudan, yet Chinese companies are still investing billions of dollars in the troubled region.
Since fighting broke out between the government and forces loyal to former South Sudan vice president Riek Machar last December, nearly 80,000 South Sudanese have fled to neighbouring countries, said the United Nations refugee agency.
"Chinese companies, notably CNPC [China National Petroleum Corp], have invested in the country in recent years because of the oil fields there, some of the richest in the continent," said Lizzie Parsons, the senior China adviser of Global Witness, a British non-governmental organisation (NGO).
"There are certainly risks. The fighting is getting close to the oil regions in South Sudan," said Robert Kwauk, chief Beijing representative of Blake, Cassels & Graydon, a Canadian law firm.
In late December, the Chinese embassy in South Sudan told reporters 600 to 700 Chinese nationals had been evacuated from South Sudan, while 1,300 Chinese workers remained stationed in that country.
Some Chinese workers have moved from more remote locations in South Sudan to the country's capital Juba, while skeleton teams are staying on some Chinese project sites to maintain operations.
On Christmas Day last year, 97 Chinese employees of CNPC, the country's largest state-owned energy firm, arrived in Khartoum, the capital of Sudan, from South Sudan, reported Xinhua.
CNPC's chief representative in Sudan, Zhao Dong, told Xinhua that CNPC's oil wells in remote parts of South Sudan have shut down and workers were evacuated from those oil wells.
That news did not seem to deter other Chinese companies from neighbouring Sudan.
On January 9, China Railway Construction Corp (CRCC), a Chinese state-owned rail builder listed in Hong Kong and Shanghai, announced it won a US$1.45 billion contract to build a railway in the eastern part of Sudan.
"The company will closely monitor the security situation and take appropriate measures to protect the security of personnel and assets, and ensure there are no economic losses," a CRCC spokesman said.
There is a reason for taking on the risk.
"It will be in China's interest to build infrastructure to transport oil from South Sudan to Sudan," said Kwauk. Oil production is concentrated mainly in land-locked South Sudan, but the oil needs to be shipped to China through Sudan.
Another firm staying put is Sinohydro, a Chinese state-owned dam-building company which announced on its website on January 3 that it has completed grouting of its dam on the Upper Atbara River. Grouting prevents seepage on a dam.
Sinohydro has built several dams in Sudan, including the US$838 million dam on the Upper Atbara River, according to International Rivers, a US NGO.
"China's investment into the Sudanese oil sector has rapidly descended into one of its most problematic investments in Africa. The conflict may result in a heightened sense of risk amongst Chinese state-owned enterprises investing in politically unstable parts of Africa," said Martyn Davies, chief executive of Frontier Advisory, a South African consultancy.
Although the fighting is currently confined to South Sudan, the country of Sudan itself has been a battleground for years.
Clashes occurred between the forces of Sudan and South Sudan along the border in March 2012, according to a report by the International Crisis Group. "Continued instability along the shared border will remain a threat to peace and Chinese interests," then NGO stated.
Sudan suffered from a nearly uninterrupted civil war from 1955 to 1972 and then from 1983 to 2005.
"To turn a blind eye to the war in South Sudan risks seriously hampering the legitimacy of Chinese companies to operate in the country, which would be a lose-lose situation," said Harry Verhoeven, convenor of the Oxford University China-Africa Network.
On January 15, China's Representative to the African Union Xie Xiaoyan reiterated China's call for a peacefully negotiated solution for the crisis in South Sudan, reported the .
"The conflict is a challenge to China's long-held policy of non-interference," said Parsons.
This article appeared in the South China Morning Post print edition as: South Sudan civil war no deterrent to Chinese firms