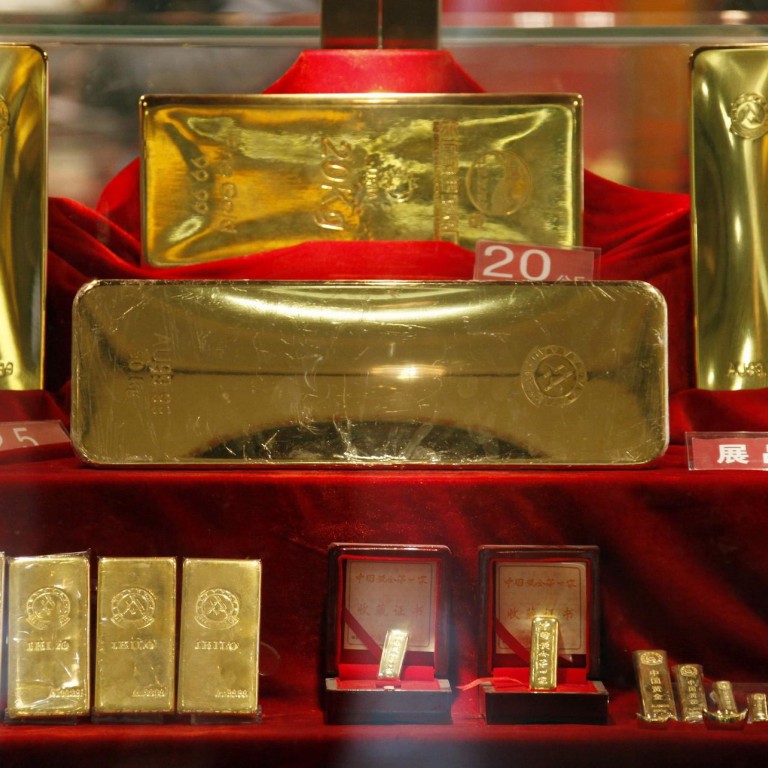 Anti-corruption campaign cuts demand for gold in China
Buying plunges 37 per cent in third quarter despite drop in prices for the yellow metal
Gold demand on the mainland shrank for a third quarter as slumping prices failed to boost the purchases of bars, coins and jewellery and officials pressed on with an anti-corruption campaign.
Buying dropped 37 per cent year on year in the third quarter to 182.7 tonnes as last year's price-driven surge in demand was not repeated, the World Gold Council said in a report yesterday.
India was the only Asian economy tracked by the producer-funded group that bought more bullion than China.
It said purchases across Asia contracted 15 per cent to 473.4 tonnes, with Hong Kong buying falling 30 per cent to 9.6 tonnes.
An anti-graft drive in mainland China has hurt demand for luxury goods including bullion, while banks including Goldman Sachs expect prices to extend losses, in part because the buying frenzy that accompanied gold's drop into a bear market in April last year has not been sustained.
China surpassed India as the world's largest gold user last year, buying a record 1,275.1 tonnes as prices retreated 28 per cent.
"The scale of 2013's exceptional buying continued to overshadow the market," the London-based council said in a quarterly report on global demand patterns. "The quiet environment provided China's notoriously price-savvy investors with a further reason to stay out of the market."
Spot gold traded in Shanghai yesterday afternoon at US$1,157.28 an ounce, down 3.7 per cent for the year. It dropped to US$1,132.16 last Friday, the lowest since April 2010.
Prices declined 9 per cent in the third quarter, the first quarterly drop this year, compared with a 7.7 per cent gain in the same period last year.
Gold jewellery consumption on the mainland fell 39 per cent to 147.1 tonnes in the third quarter, while demand for bars and coins slid 30 per cent to 35.6 tonnes, the council said.
Purchases in the first nine months of the year totalled 638.4 tonnes.
"China's jewellery market continued to normalise following last year's rapid expansion," the council said. "Chinese investment demand this year has paused to catch its breath. Fourth-quarter bar and coin demand is shaping up to be much the same - steady, but unremarkable."
This article appeared in the South China Morning Post print edition as: Anti-corruption campaign cuts demand for gold