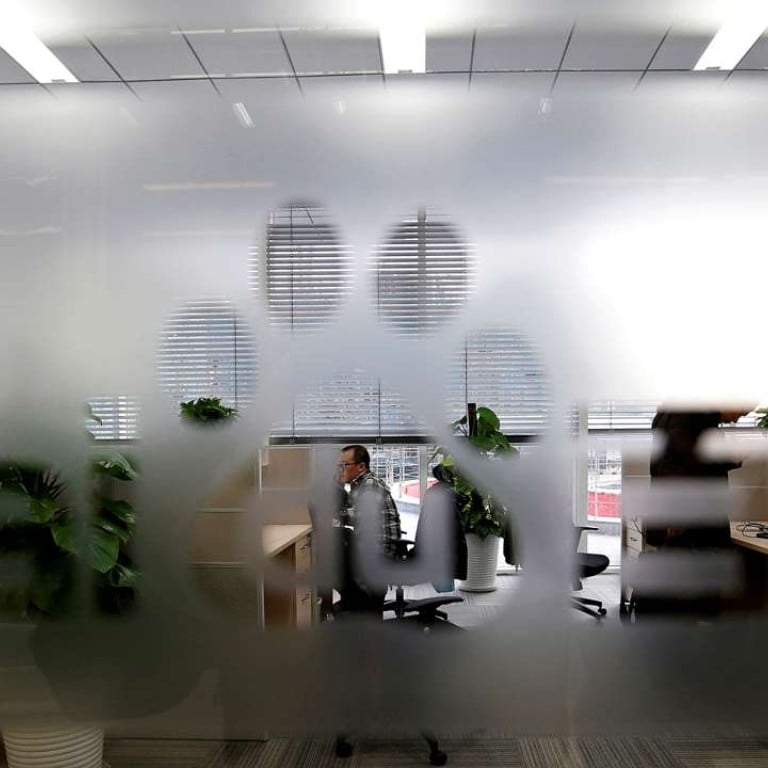 China's tech giants have a bold plan to monetise their user base -- become their banker
China's technology companies are rushing into financial services, converting hundreds of millions of captive users from gaming, social networking, and e-commerce into ready customers via mobile devices.
Market watchers said the changes brought by disruptive technology are reshaping China's banking industry, prompting traditional lenders to beef up innovation and respond to tech-savvy customers.
Baidu Inc, the dominant Chinese internet search operator, became the latest tech guru to foray into the country's banking industry. Baidu and China CITIC Bank said in January that they have obtained the go-ahead from the China Banking Regulatory Commission for their joint venture Baixin Bank.
"Through leveraging Baidu's technology, massive user data and internet experience, Baixin Bank can help provide personalised financial solutions to users based on their backgrounds and preferences," said Robin Li, chairman and CEO of Baidu, in a statement.
Tencent Holdings, which runs China's largest social network app WeChat, was the first tech company to get a banking license in 2014 for WeBank. Tencent is the largest single shareholder in the company, with a 30 per cent stake.
WeBank Chairman Gu Min said in a Chinese media interview in December that the bank's financial performance was better than expected as it is on track to break even or even make a small profit in 2016. By the end of November 2016, WeBank has extended 160 billion yuan through "Weilidai", a non-collateral loan and the bank's major product, the 21st Business Herald reported. Alibaba Group, operator of the world's largest online shopping platforms and owner of the South China Morning Post, already lent 45 billion yuan to customers and served more than 800,000 small and micro business by the end of February, 2016 via its banking arm MYbank.
Others are also following suit. Chinese smartphones and consumer electronics maker Xiaomi said in December that it's on track to commence business at Sichuan XW Bank.
Meanwhile, Suning, one of the country's largest electronics retailers, also obtained a regulatory greenlight for its banking business in December.
"Technology companies have already undermined banks' business on the separate fronts of micro lending, wealth management and third-party payment," said Zhang Hong, an observer from market research firm Kantar TNS. "A banking license makes the competition head-to-head and across-the-board even though the battleground is mainly staged online."
With a banking license in hand, internet banks can take deposits, sell mutual funds, and participate in the interbank lending and bond markets. Yet, being a bank also means tighter scrutiny to meet regulations such as setting aside reserves at the central bank.
Wilson Chow, the China Mainland and Hong Kong TMT Industry Leader at PwC, said internet banks gain an upper hand in serving tech-savvy customers with user-friendly technologies.
"Internet banks are more familiar with users needs in a digital world thanks to their tech DNA," he said. "They could also monetise big data to create new revenue sources."
Targeted financial services are made possible by analysis of a user's consumption patterns, preference on travelling, restaurants, online shopping and other habits, he said.
"Traditional banks have not yet fully exploited such resources," Chow said.
Market watchers called for more technology investment from the banking industry.
McKinsey & Co said earlier many mainland banks devoted less than 1 to 3 per cent of their income to new technology and digitalisation, while leading global banks on average invested 17 to 20 per cent of their pre-tax income.
CreditEase founder and CEO Tang Ning said the fintech firm believes in the potential of robo advisors, or automated investments services based on artificial intelligence.
"In five to 10 years, robo advisors will grow into the main force to serve China's emerging middle class – everyone will enjoy a dedicated robo advisor via mobile devices while experienced human advisors will focus on advising high-net worth individuals," he said.
Traditional lenders, led by Industrial and Commercial Bank of China, have fought back by improving e-banking platforms and moving services to mobile devices.
ICBC, the world largest bank by assets, said in December that it has upgraded its mobile banking application for corporate clients with easier access and visualised financial data. It also added real-time alerts and transaction updates in the new app.
China Merchants Bank is riding on technologies already popular in internet financing such as voice search, and finger print and face recognition.
"We have launched face recognition at our ATMs for cash withdrawal to grant clients more options," said Zhu Sihua, retail banking deputy general manager at the bank's Shanghai branch. "Banking of tomorrow will require more personalised, mobile services and traditional banks like us can better integrate online and offline resources such as ATMs."
The bank operates nearly 1,000 ATMs in 106 cities. By the end of 2017, all of its ATMs in Shanghai will enable clients to withdrawal cash via face recognition.
Alfred Shang, a Bain & Co partner, said new technologies are bringing about a cultural change in the banking sector.
"Most importantly, it's a change of the mindset. Banks have to act on client-centric principles, or customers will and can go elsewhere," he said.
Still, banks enjoy advantages in serving high net worth individuals who need face-to-face communication, he added.
Qiu Zhicheng, an analyst at ICBC International, said traditional banks still have some structural advantages.
"Banks can still benefit from their sprawling brick-and-mortar network and large corporate clients base," he said. "Besides, regulators are also unwilling to see abrupt sea change that may lead to financial risks and instability."
PwC's Chow said the changes unfolding need not be seen as a zero sum gain, adding that the convergence of technology and banking could lead to net growth "as long as they go all out at what they are best at".
This article appeared in the South China Morning Post print edition as: Tech titansturning bankers