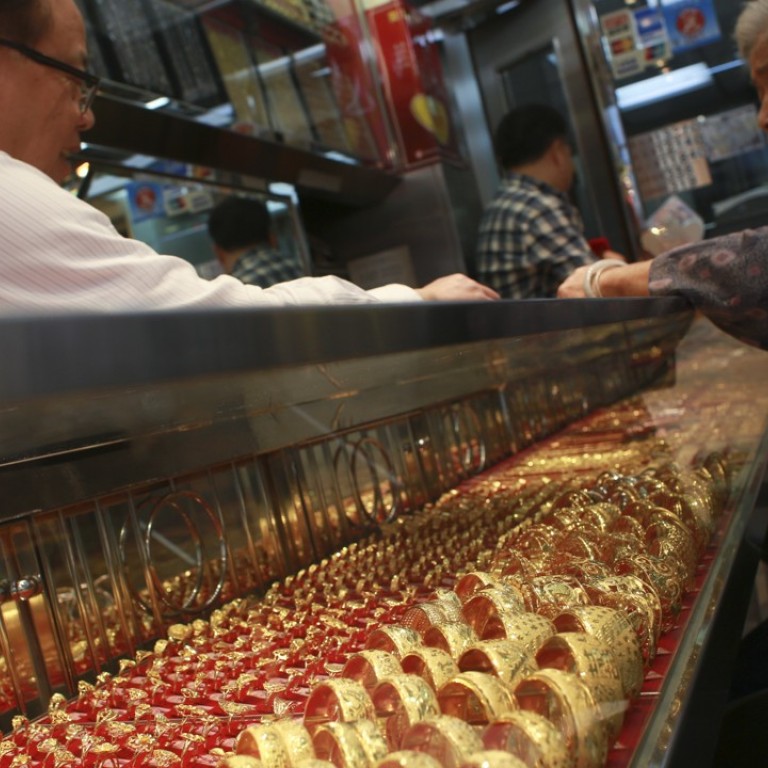 Bullion keeps its glitter as gold jewellery loses shine in China
Slowing economy and property curbs are making the yellow metal attractive as a safe-haven investment
Chinese demand for gold bars is likely to gather pace this year amid lacklustre appetite for jewellery made of the precious metal, say experts.
"We are expecting even faster increase in the demand of gold bars this year due to the precious metal's investment appeal to attract buyers as a safe haven," said Zhang Yongtao, a deputy chairman of the China Gold Association. "Meanwhile, gold jewellery demand is likely to remain flat, or at most inch up."
The yellow metal is expected to maintain its allure as an investment option in the mainland amid slower economic growth, financial market uncertainties and an increasingly restricted property sector.
Gold in the form of bullion or bars is seen as a safe alternative investment, especially during times of political and financial uncertainty – ironically, the very conditions that can kill off appetite for gold jewellery.
Demand for physical gold bars surged 60.2 per cent to 101.2 tonnes in the mainland in the first quarter, outpacing growth of 22.4 per cent in the same period a year earlier and a rise of 28.2 per cent in the whole of 2016, according to data from the China Gold Association.
Gold jewellery demand rose by a better-than-expected 1.4 per cent to 170.9 tonnes in the first three months, recovering from a drop of 14.4 per cent a year ago and a loss of 18.9 per cent in the whole of 2016.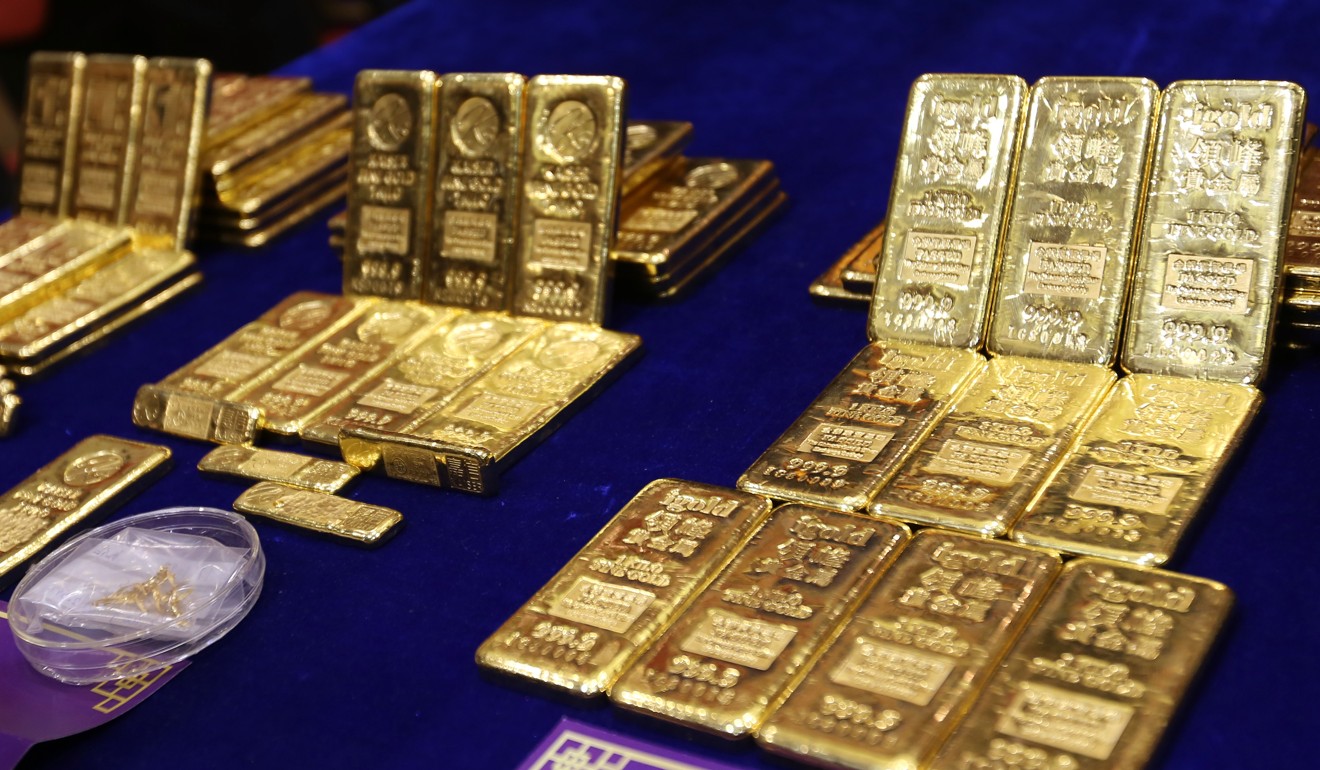 But Zhang said it's too early to start celebrating the return of gold jewellery demand. The recovery could be short-lived as he doesn't see any big changes in fundamentals to support a substantial rise.
Xu Wenjun, secretary-general of the Shanghai Gold & Jewellery Trade Association, echoed this view, noting that smaller jewellers have been especially hard hit by sluggish sales.
"We are bullish on the sales prospects of gold bars and coins," said Xu. "Jewellery sales still remain challenging as we have not seen an apparent recovery yet for the whole industry, though big-name jewellers are better positioned to achieve some modest growth."
In Shanghai, this year's gold sales, including retail and wholesale, are projected to remain flat at 60 billion yuan (US$8.7 billion) when compared with 2016, he added.
On the supply side, China's gold production lost 9.3 per cent to 101.2 tonnes in the first quarter as the nation took steps to retire obsolete industrial capacity and introduce stricter environmental protection rules.
For the whole year, production could decrease by 5 per cent as the clean-up continues, Zhang noted.
This article appeared in the South China Morning Post print edition as: Gold bars shine, jewellery loses sheen on mainland