China steps up gold holdings amid trade war with US; demand rises among consumers too
Official gold reserves in mainland China stood at 1,843 tonnes in second quarter of 2018
The People's Bank of China is among central banks that have been adding gold to their reserves over the past several years, according to the World Gold Council. The Chinese central bank is aiming to diversify its reserve assets and hold the precious metal as a form of currency as well as store of value.
"China is now one of the top 10 largest central banks holding gold. It has shown to be a very resilient purchaser of gold," said Matthew Mark, director of US Asset Owners/distribution at the council. The World Gold Council is a non-profit market development organisation based in New York with gold mining companies around the world as members.
The official gold reserves in mainland China have grown from 1,054 tonnes in the first quarter of 2015 to 1,839 tonnes in the third quarter of 2016, to 1,843 tonnes in the second quarter of 2018. The demand for gold among Chinese consumers also rose by 5 per cent in the second quarter from a year ago to 144.9 tonnes. Demand by Indian consumers declined in the same period by 8 per cent to 147.9 tonnes.
The market for gold bars and coins has also been boosted by China and Iran, as they seek to hedge against geopolitical tensions with the United States.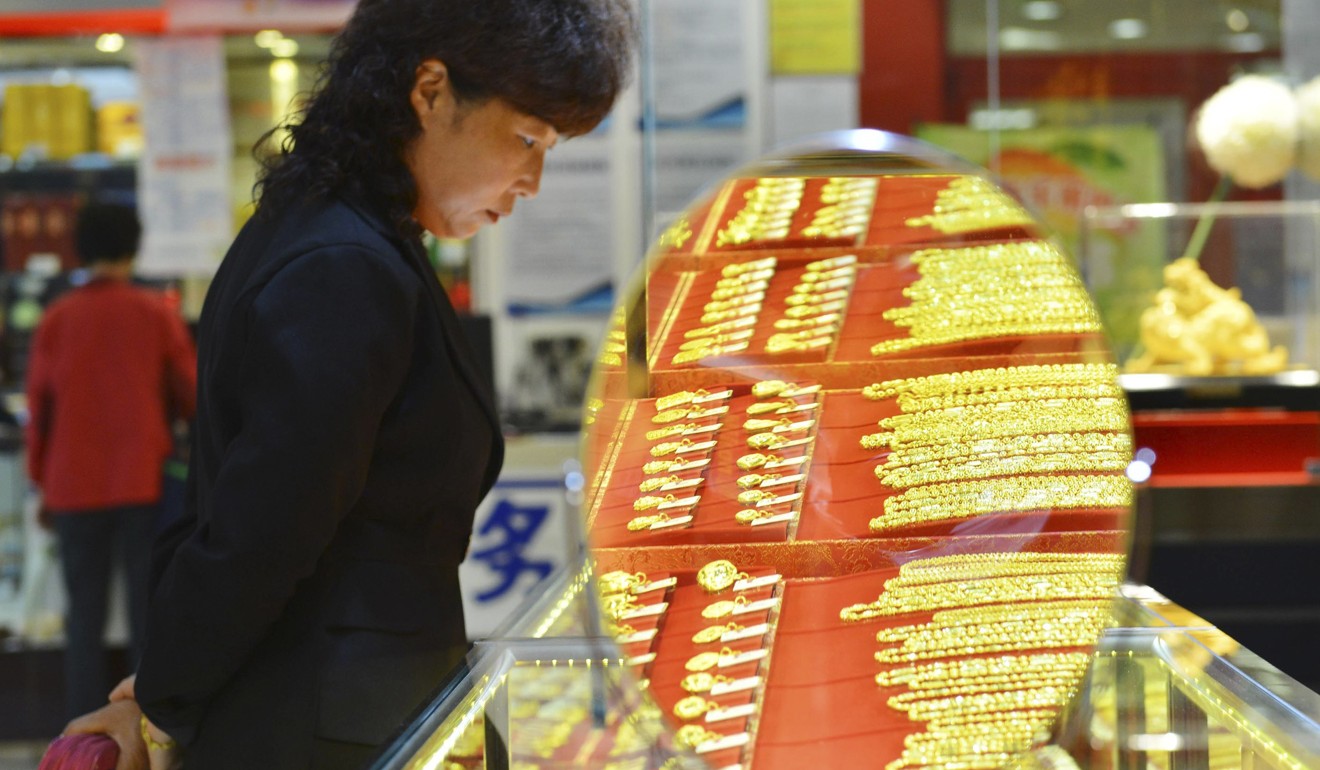 "China is one of the most exciting markets for gold because of the strengthening of its gold market infrastructure," said Mark. "As wealth is created, people buy more jewellery and technology, with gold increasingly a component in technology and the automobile industry."
Last month, one of China's largest gold producers, Shandong Gold Group, joined the council's board as it seeks to play a more active role and better integrate into the global gold market.
The price of gold has dropped by 13 per cent from a peak in January to US$1,191 an ounce because of outflows from US investors amid a strong US dollar and equity market.
But Asian and Chinese investors are starting to position themselves for a reversal of the US dollar and US equities through gold holdings held by exchange traded funds (ETFs), said Robin Tsui, gold ETF strategist at State Street. An ETF, which is a benchmark that tracks a basket of securities, is listed on a formal stock exchange, which are favoured by investors for their high transparency and low costs.
"We expect gold to trade in a range between $1,200-1,350 for the year end. US dollar trades are getting crowded and US equities are trading at historical highs with stretched valuations," said Tsui.