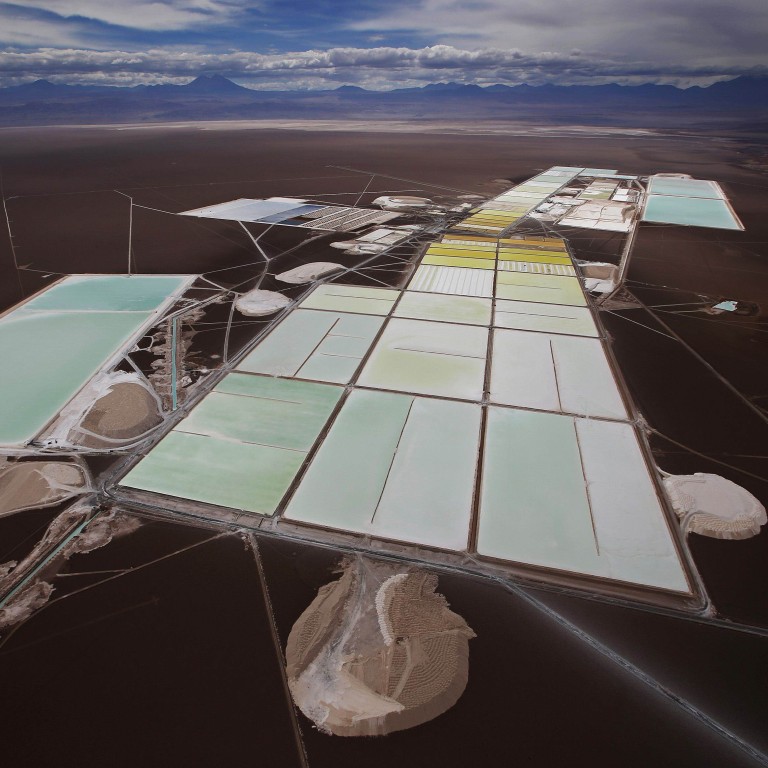 China's Ganfeng to pay nearly US$1 billion for its third lithium mine in Argentina to bolster resource for electric vehicle batteries
Ganfeng Lithium agreed to pay US$962 million for all of Lithea, which operates the Pozuelos-Pastos Grandes lithium salt lake projects in northwestern Argentina
The projects, with a combined resource volume estimated at 11 million tonnes of lithium carbonate, rank third among Argentina's 10 largest deposits
Ganfeng Lithium, China's largest producer of lithium salts, has agreed to pay US$962 million for a lithium brine deposit in Argentina, its third in the South American nation, to bolster its hoard of resources for producing electric vehicle battery packs.
The company based in Jiangxi province will buy all of Lithea, which operates the Pozuelos-Pastos Grandes lithium salt lake projects in Salta province in northwest Argentina, according to a statement.
The two projects have a combined mining area covering 13,470 hectares (33,285 acres), about one eighth the land mass of Hong Kong. Canada's Lithium Americas and Arena Minerals also operate mining projects in the region.
The main product of the Pozuelos-Pastos Grandes projects is lithium carbonate, an inorganic compound mainly used as the raw material for producing lithium battery cathode. The projects have a combined resource volume estimated at 11 million tonnes of lithium carbonate.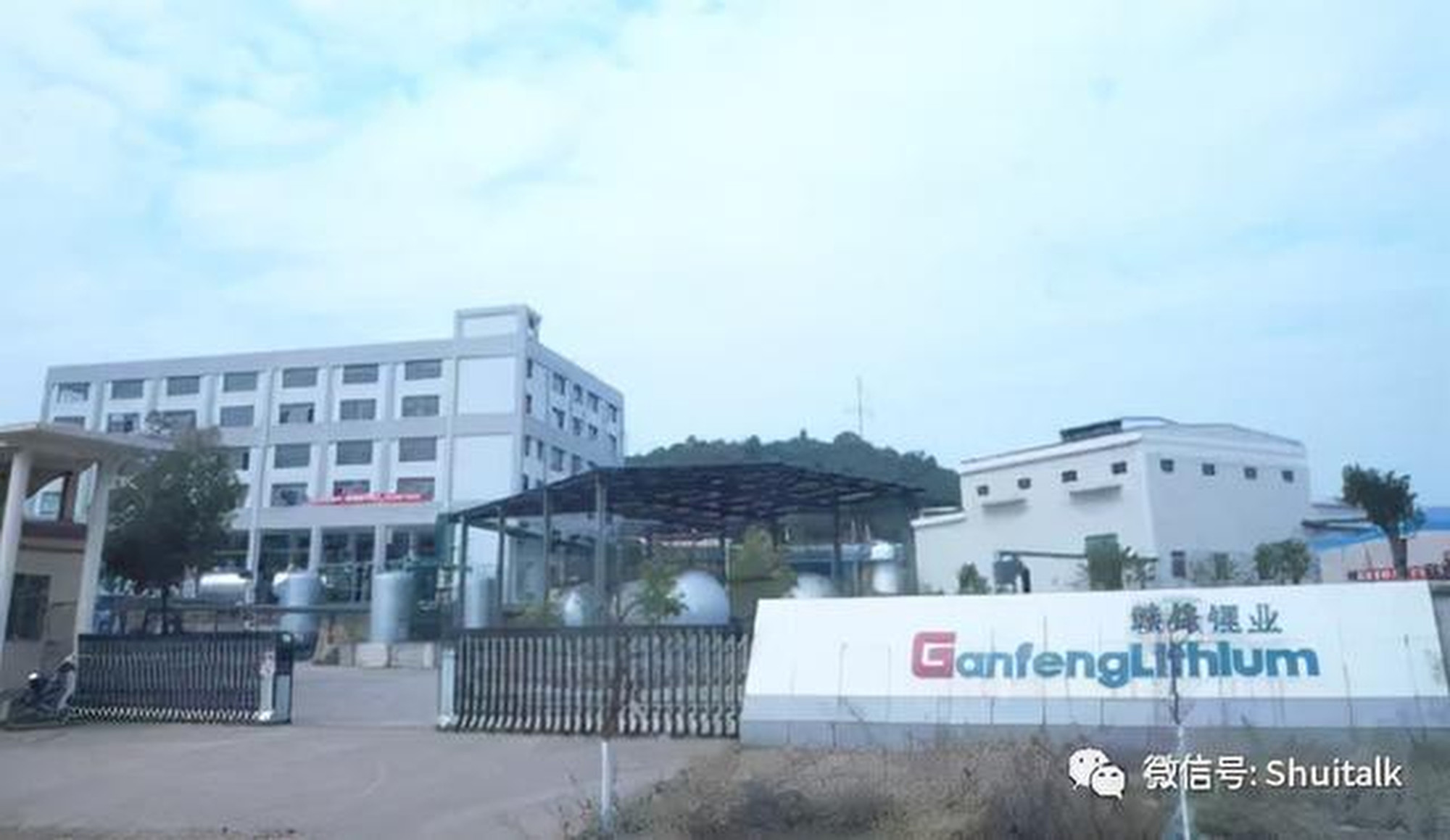 The projects can initially produce 30,000 tonnes of lithium salts initially, which can be expanded to 50,000 tonnes if conditions are favourable, Ganfeng said in a filing to Hong Kong's bourse late on Monday. Phase one commercial production was scheduled for 2024.
"The transaction will help [Ganfeng] further strengthen the layout of upstream lithium resources, increase the resource self-sufficiency rate … and it complies with the company's upstream and downstream integration and new energy vehicle industry development strategy," the company added.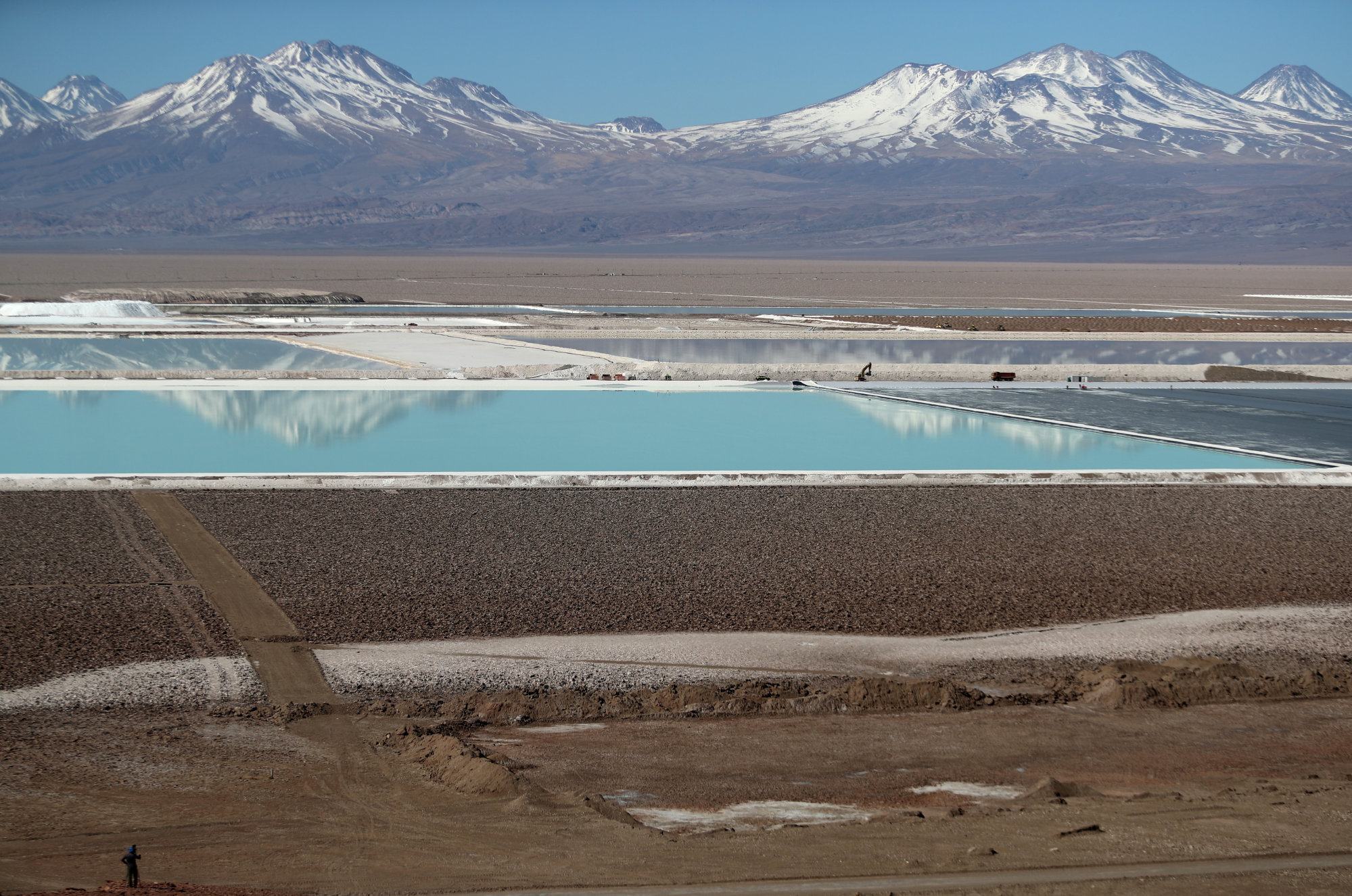 The price of battery-grade lithium carbonate has soared fivefold from a year ago to 469,000 yuan (US$69,650) per tonne this week, according to Daiwa Capital Markets.
China, the world's largest market for conventional and new-energy vehicles, is expected to see new-energy vehicles sales surge to 5.5 million units this year from 2.99 million last year, according to the China Passenger Car Association's forecast in February.
The Pozuelos-Pastos Grandes projects are ranked third among Argentina's 10 major salt projects by resource volume, containing 459 milligrams of lithium carbonate per litre of lake liquid drawn, making it the fourth-most concentrated deposits, according to data cited by Ganfeng.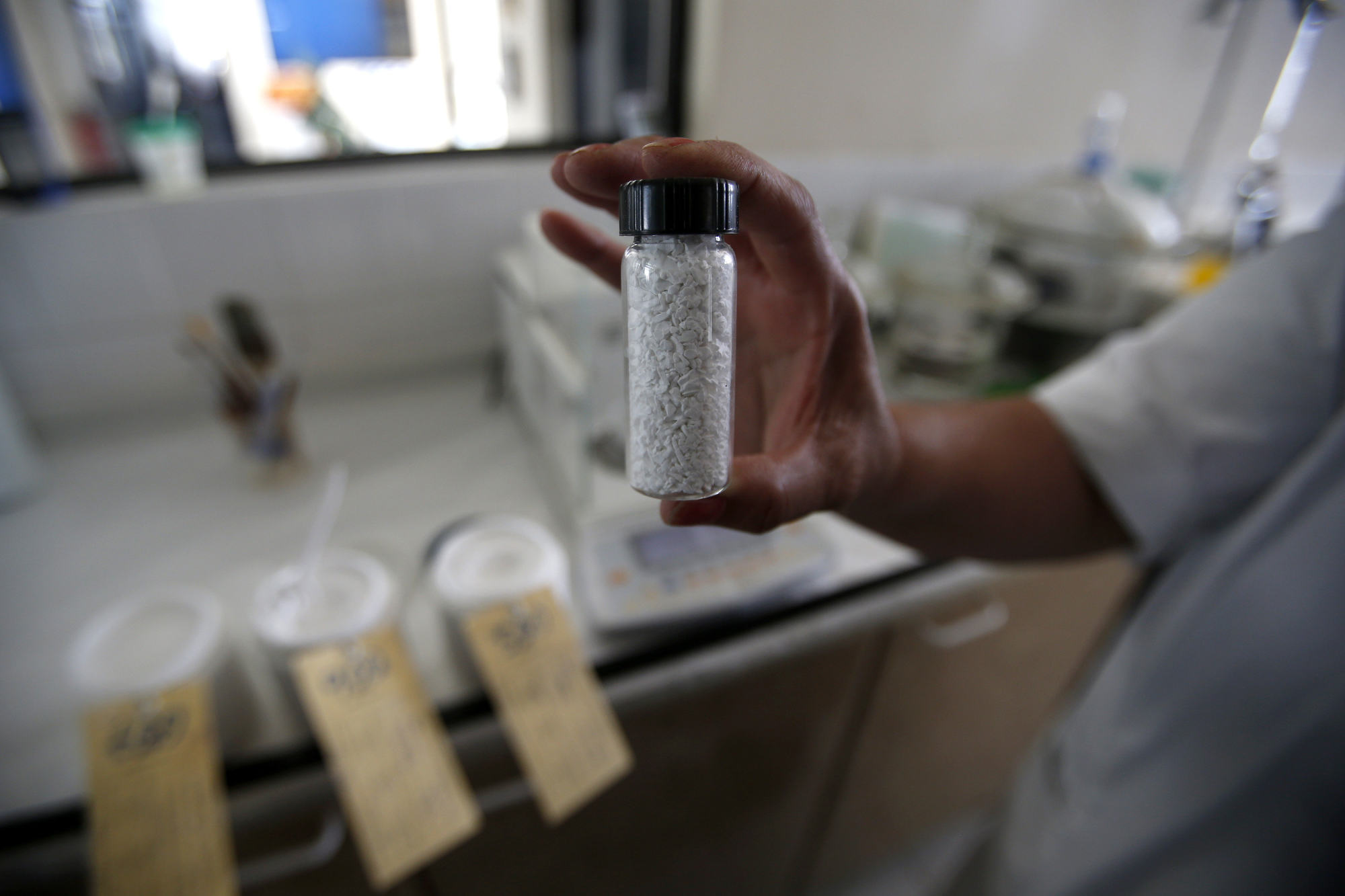 Golder, a consultancy hired by Ganfeng, estimated that the projects can generate an after-tax return rate of 30 per cent, and are worth US$1.22 billion when all future cashflows are calculated in present terms.
Since the projects are near the Millennial project controlled by Lithium Americas and the Arena Sal de la Puna project co-owned by Ganfeng and Lithium Americas, joint mining operations are possible, said Daiwa's analysts Dennis Ip and Leo Ho.
"Investors should pay attention to the potential collaboration between Ganfeng and Lithium Americas in the Pastos Grandes region in future for collective brine development, which is likely to enable lower capital expenditure and production cost," they said in a note on Tuesday.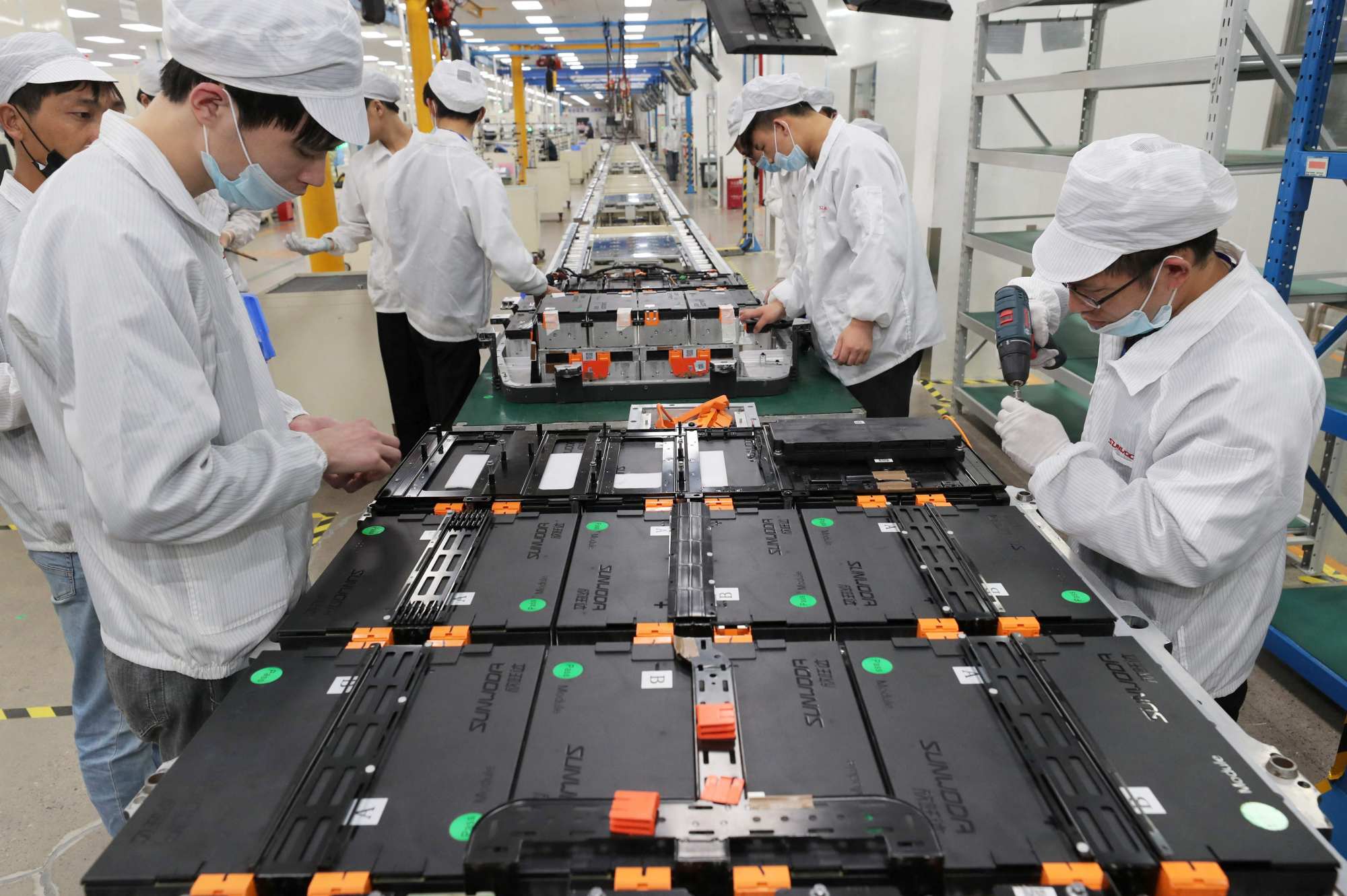 Salt lake brine lithium – most of which is located in Chile and Argentina – accounts for 75 per cent of global lithium reserves, according to Ganfeng.
The Hong Kong and Shenzhen-listed company said future increase in production from salt lakes in South America will mainly come from the expansion of several projects, including the Cauchari-Olaroz and Mariana projects in Argentina. It has also invested in a project in Mexico.
Ganfeng's shares rose by as much as 2.8 per cent in Shenzhen, advancing by as much as 2.6 per cent in Hong Kong, after the company announced its acquisition.
Cauchari-Olaroz, with a lithium resource of 24.5 million tonnes, is expected to start commercial operation later this year. Its planned annual output capacity is 40,000 tonnes in phase one, with additional volume of at least 20,000 tonnes in phase two.
Mariana, with resources of 8.1 million tonnes of lithium carbonate equivalent, will have an annual production capacity of 20,000 tonnes per year when construction is completed.