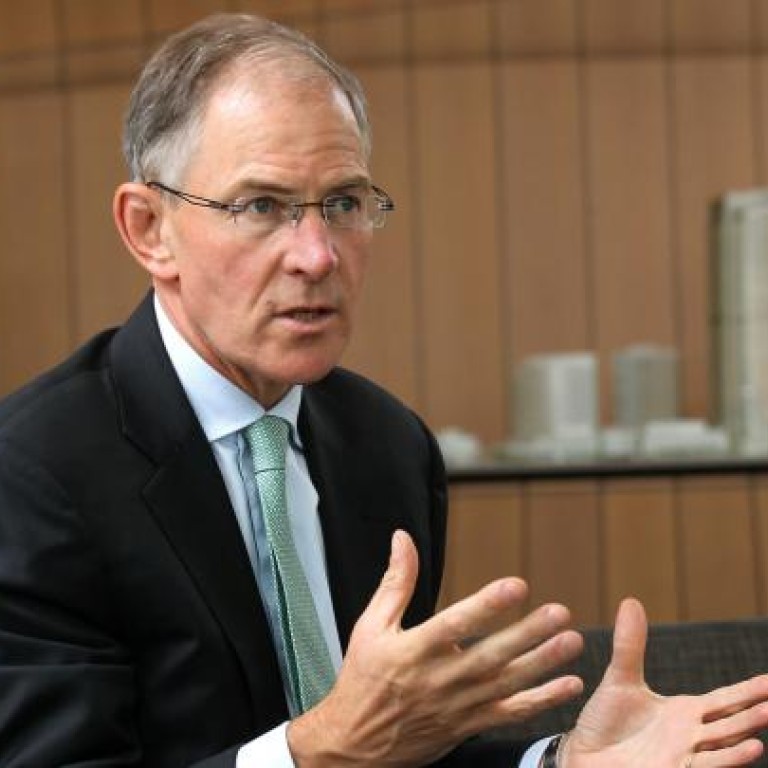 Swire plans HK$10b office tower project in Quarry Bay's Taikoo Place
Property firm announces cost of huge Quarry Bay project as shares fall on surprise stock placement
Swire Properties says plans to turn three industrial buildings in Quarry Bay's Taikoo Place into two grade A office towers will cost HK$10 billion in construction costs alone and could be the company's biggest investment in a project in a decade.
The announcement of the investment cost came as shares declined on a surprise stock placement by its ultimate controlling shareholder.
The company's shares fell 4.19 per cent to HK$22.85 yesterday after John Swire & Sons (HK) announced it would sell 234 million shares at HK$21.53 per share, representing a discount of 9.73 per cent to Monday's closing price of HK$23.85.
The placement made Swire Properties the most active trading stock, with HK$11.4 billion worth of shares changing hands, and lifted daily turnover to HK$56.12 billion, compared to HK$36.14 billion on Monday.
After the completion of the sale, John Swire & Sons (HK) will raise about HK$5 billion and cut its shareholding in Swire Properties to 3.71 per cent, from 7.71 per cent. John Swire & Sons (HK) is a wholly owned subsidiary of John Swire & Sons, which owns 44.1 per cent of Swire Pacific. Swire Pacific holds 82 per cent of Swire Properties. Swire Pacific shares also eased 0.21 per cent to HK$91.9.
According to a joint announcement issued by Swire Pacific and Swire Properties, John Swire & Son (HK) said it would not sell its remaining share in Swire Properties for a period of 90 days from the date of completion of the share sale.
CLSA analyst Danie Schutte wrote in a research note that Swire Properties had been trading only US$6.9 million worth of shares a day and missed the radar of many investors due to the limited free float of only 10 per cent and the tight liquidity.
"Following this placement the liquidity concerns will prevail but clearly this is a move that should facilitate better trading conditions. Furthermore, if demand for the placement is high there could be another placement driving the free float towards a more acceptable level of 18 per cent," Schutte said in the note.
Swire Properties said it had no plans to raise equity capital. "We still have low gearing and interest rates are very low, so if we need money we will use the debt market," a company spokeswoman said. Swire Properties' gearing ratio stood at 16.5 per cent.
Swire Properties chief executive Martin Cubbon told the on Monday that the Quarry Bay redevelopment project would generate a total gross floor area of two million square feet. Based on an estimated construction cost for commercial projects of HK$5,000 per square foot, he said the construction cost would be HK$10 billion. "It could be our biggest investment for a single project in the past 10 years," he said.
The redevelopment includes Somerset House, Cornwall House and Warwick House. Cubbon said Somerset House would be demolished first in the third quarter of next year, while plans for Cornwall House and Warwick House were not finalised yet. Somerset House will be torn down to make way for a grade A office tower of about 50 storeys.
At the same time, Cubbon said a 6,000-square-foot flat at its "super-deluxe" Opus Hong Kong project on Stubbs Road near The Peak was leased for HK$850,000, or HK$142 per square foot a month. "We signed the first lease last week," he said.
He said the company was not rushing to sell the Opus Hong Kong flats because there were only 12 units.
The transacted rent at Opus Hong Kong is still lower than that at a duplex at 39 Conduit Road - built by Henderson Land Development in Mid-Levels - which was leased for HK$164 per square foot, or HK$1.25 million a month.
This article appeared in the South China Morning Post print edition as: Swire plans HK$10b Taikoo towers