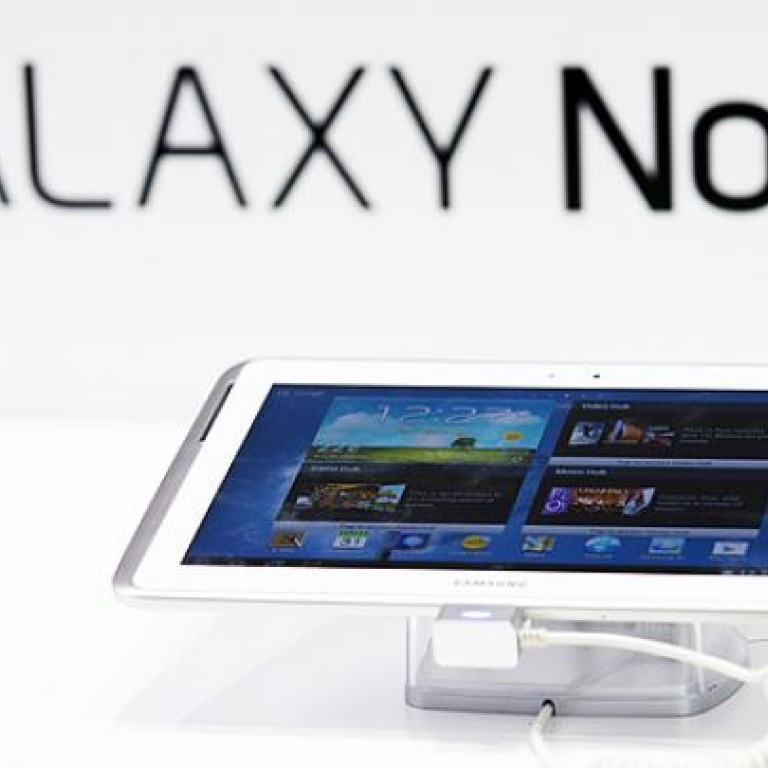 Samsung triumphs over Apple in Japan patent case
A Tokyo court ruled on Friday that Samsung Electronics' mobile devices did not violate an Apple patent involved in synching mobile devices and computers, awarding the South Korean maker a victory a week after it lost a bruising landmark patent case in the United States.
In rejecting Apple's suit, Tokyo District Court Judge Tamotsu Shoji said Samsung's products did not infringe on the US firm's technological scope.
A US federal jury found last week that Apple did not infringe on any of Samsung's patents, while the South Korean firm had copied key features of iPhone.
The same jury awarded Apple US$1.05 billion in damages and it is now seeking speedy bans on the sale of eight Samsung phones in the US market.
"We welcome the court's decision, which confirmed our long-held position that our products do not infringe Apple's intellectual property," Samsung said in a statement following the verdict from the Tokyo court.
A representative for Apple in Japan declined to comment.
In Seoul, Samsung shares were up 0.7 per cent in a flat market.
A spokesman for NTT Docomo Inc declined to comment, while a KDDI Corporation spokeswoman said she did not see any major impact from the decision. Both Japanese mobile carriers sell the popular Samsung Galaxy series.
Shares in NTT Docomo last traded down 1.8 per cent at a 2-week low, while KDDI was down 1.2 per cent. Shares in local rival Softbank Corp, the first Japanese carrier to sell the iPhone and which doesn't sell the Samsung Galaxy line, were down 1.1 per cent.