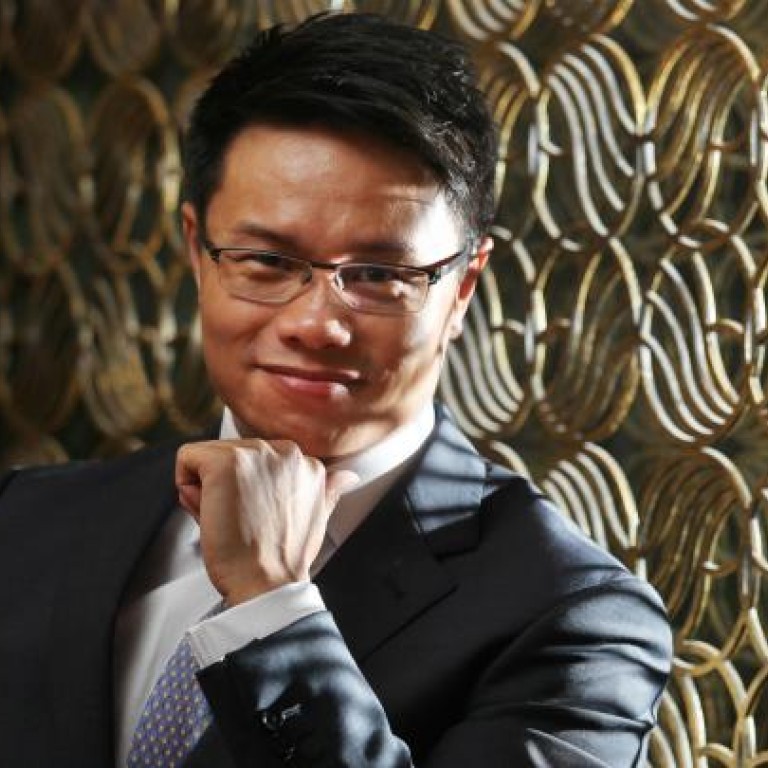 Planning beyond the last resort
Resort operator Mission Hills expects to recoup its investment in three mainland projects within eight years on revenue hopes
Mission Hills, which has three projects under construction on the mainland, expects to recoup its total investment of 11 billion yuan (HK$13.46 billion) within seven to eight years of opening, said Ken Chu, the resort operator's chairman and chief executive.
The company's 5 billion yuan Centreville project in Shenzhen and 5 billion yuan town centre project in Haikou city, Hainan Island, expected to be open by 2015, will each have a Hard Rock Hotel, the first such hotels in China. The combined budget for the two - a 280-room hotel in Centreville and a 250-room hotel in Haikou - accounts for 900 million yuan of the total investment.
One reason for the relatively fast payback time is anticipated revenue from property developments in these two projects, said Chu. "We are in advanced talks with Hong Kong property developers," he said, without elaborating on how the deals will generate income. The Haikou town centre project was expected to open in 2013, but Chu said the weak global economy had delayed it.
The combined 10 billion yuan investment in the Centreville project and Haikou town centre will be fully borne by Mission Hills. The third project, a 1 billion yuan movie theme park in Haikou to be opened in 2014, will be 60 per cent owned by Mission Hills, 35 per cent by mainland film company Huayi Brothers Media Group and 5 per cent by Chinese film director Feng Xiaogang, Chu said. Mission Hills operates 10 golf courses in Haikou, along with spa resorts, restaurants, shops and an aquatic theme park.
Once the new projects open in Haikou, they are expected to boost annual visitor numbers to Mission Hills' facilities there to 15 million from two million today. Hainan, designated by the central government as an international tourism hub, already receives 40 million tourists a year.
Chu predicted that 500 new merchants will set up in Mission Hill's town centre, which will have an entertainment district like Hong Kong's Lan Kwai Fong, to be developed by Mission Hills and Hong Kong businessman Allan Zeman's Lan Kwai Fong Holdings.
There are two Hard Rock hotels in Asia, one in Macau and one in Singapore. Both hotels have occupancy rates of more than 80 per cent, said Hamish Dodds, president of Hard Rock International.
However, the Hard Rock cafes in the mainland have not worked well, Dodd conceded, because they did not suit local tastes. Hard Rock has revamped its China strategy, and Dodd said some Hard Rock cafes in the mainland were discontinued after their leases expired.
"We are in ongoing negotiations with cities in China to open Hard Rock cafes and hotels. We are looking at Beijing and Shanghai as obvious markets for hotels," said Dodd.
This article appeared in the South China Morning Post print edition as: Planning beyond the last resort