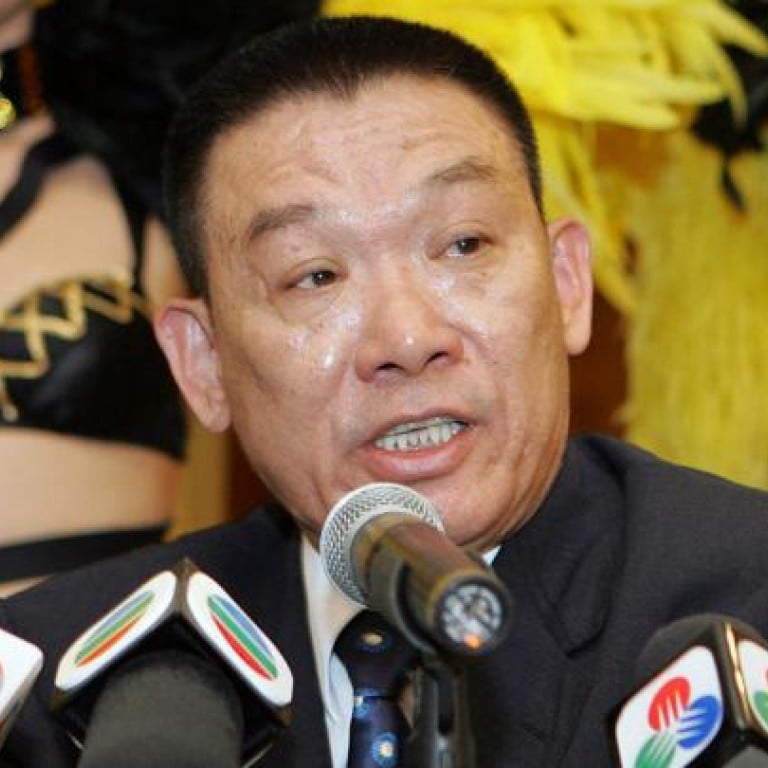 Casino battle royale as Amax shareholders revolt
Shareholders of Hong Kong-listed Macau casino investor Amax Holdings voted to remove eight of its nine directors at closed-door meetings yesterday, said it is seeking a new auditor and laid the groundwork for a possible share restructuring.
Ng Man-sun, a major shareholder who was not on the board, called for a special shareholders' meeting to oust the eight directors. Ng himself was elected an executive director yesterday, and assumed the position of chairman and chief executive of the entertainment company after the two directors holding those respective positions were ousted.
Four other people were appointed to the board, including Ng's 38-year-old daughter Ng Wai-yee. She is also a director of Diamond Square Investment and Management.
The company also did not reappoint its auditors, Baker Tilly, and said yesterday it is seeking a new auditor. In a filing to the Hong Kong stock exchange in late June, the company indicated that its financial state was such that there may be "significant doubt" it could "continue as a going concern". Yesterday, shareholders authorised directors to issue or repurchase shares.
Ng, a 64-year-old former Mong Kok wet market trader turned casino boss, is also known as Ng Wai but is better known still by the nickname "Street Market Wai". He is the company's single largest shareholder with more than 1 billion shares, or about 24 per cent.
Ng is a major investor in the Greek Mythology Casino, which is housed in the New Century Hotel and operates under gambling magnate Stanley Ho Hung-sun's SJM concession.
The Amax boardroom battle erupted after Ng Man-sun was savagely attacked in late June by a gang of six men wielding hammers and sticks as he dined with a woman friend in a restaurant in the New Century Hotel on Taipa. Security experts said the attack bore the hallmarks of a triad attack. Ng, one of the longest tenured VIP junket operators in Macau, has been involved in a dispute over the ownership of the New Century Hotel, which forced the hotel to close temporarily in early July.
Remaining on the board is Dingjie Wu, an independent non-executive. Besides the two Ngs, newly elected directors include Li Li-tang, a 57-year-old lawyer on the mainland, Regina Yeung Pui-han, a 55-year-old businesswoman in Canada and Owen Chow Ho-wan, 36, who is described as having more than 10 years of experience working with financial institutions.
Shares of Amax Holdings have been suspended from trading since late July.
This article appeared in the South China Morning Post print edition as: Casino battle royale as Amax shareholders revolt