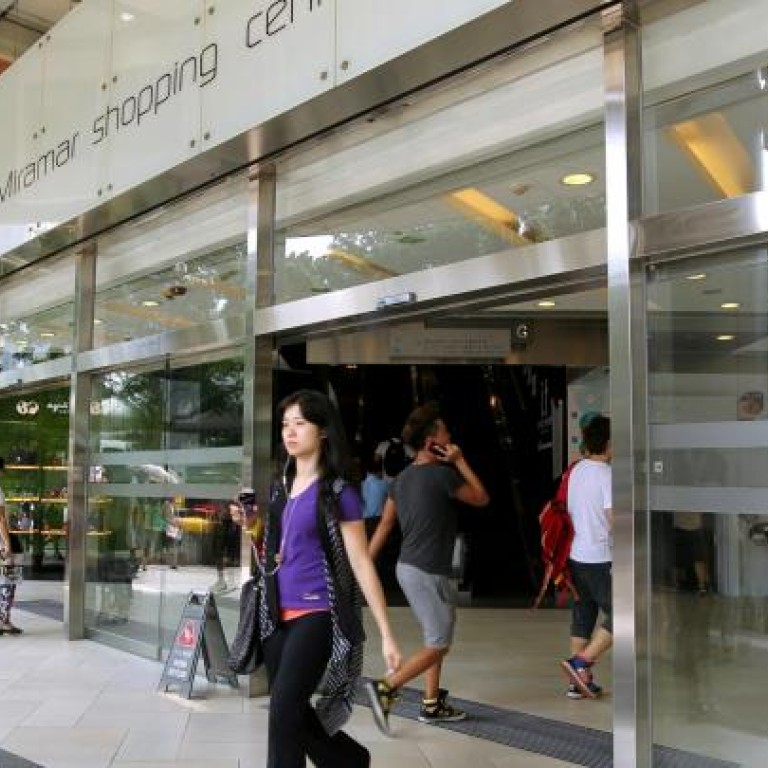 Miramar shopping malls undergo facelift
Miramar Hotel and Investment, the hotel investment arm of Henderson Land Development, will carry out a facelift of its shopping centres in Tsim Sha Tsui to target local shoppers.
The shopping complex at the Mira hotel in Nathan Road would be combined with the nearby Miramar Shopping Centre and rebranded as Mira Mall, said Felix See, the chief operations officer at Miramar.
The renovation of the four-storey shopping complex at the hotel has been completed.
The second phase of the renovation of the shopping centre has started and the project is expected to be completed in three years.
"Mira Mall is targeting local female shoppers instead of mainland tourists. We have noticed that the spending power of local shoppers is high as well," See said.
Helen Mak Hoi-lun, a director of retail services at consultancy Colliers International, sees it as Miramar's marketing strategy to differentiate itself from other shopping centres.
The first phase of Mira Mall provides a retail space of 100,000 square feet, with 90 per cent of the space already leased. The company believes it will be fully let when it opens next month.
Including the second phase, the shopping mall covers 500,000 sq ft and features about 140 shops.
The two shopping centres will be connected through a footbridge and an underground passageway.
"We are expecting rents will increase significantly after the renovation," See said.
Meanwhile, Miramar will open a new hotel, Mira Moon, in Wan Chai in April next year. It will provide 91 rooms. It will also convert 6 Knutsford Terrace, a commercial and office building in Tsim Sha Tsui, into a 50-room boutique hotel next year. It will open two years later.
"Despite the economic outlook being uncertain, we are prudent and optimistic on the outlook for the hotel and retail markets. But I think hotels in prime locations will not be affected. The occupancy rate can reach 80 to 90 per cent," See said.
"The performance of Hong Kong's retail market remains positive. However, the mainland's economic growth has slowed this year. The outlook for the local retail market will depend on whether the slowdown will continue."
Shares of Miramar rose 0.98 per cent to HK$9.30 yesterday.
This article appeared in the South China Morning Post print edition as: Miramar malls undergo facelift in strategy shift