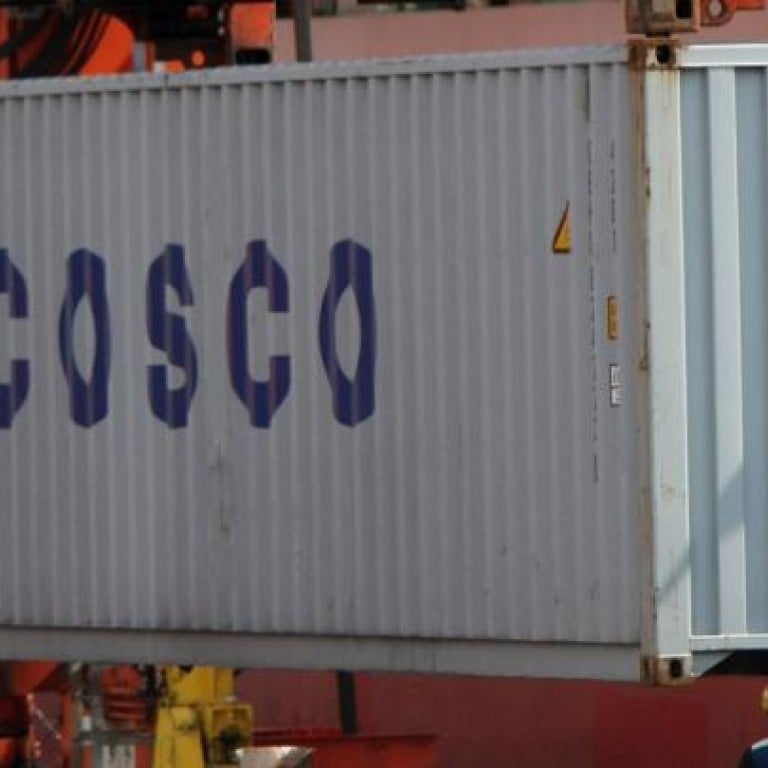 Cosco Pacific primed for third Piraeus terminal
Cosco Pacific, the terminals offshoot of China's largest shipping company, is on course to start container stevedoring operations at terminal three at Piraeus port in Greece next year.
The move is earlier than the 2015 target date given in the concession agreement Cosco Pacific signed with Greek authorities in 2009 to manage terminals two and three at the port. The Chinese company formed Piraeus Container Terminal to manage and operate the terminals under a 35-year concession.
Piraeus was the fastest-growing facility in Cosco Pacific's terminals portfolio in the first half of this year, with box throughput climbing 117.5 per cent to more than 1 million 20-foot equivalent units (teu), up from 484,280 teu in the first six months of last year.
The surge followed more calls at the port by shipping lines. Cosco Pacific also completed the upgrade of terminal two in June, which increased the annual handling capacity to 2.6 million teu.
Cosco Pacific financial controller Eddie Lui Sai-kit, said 72 per cent of the containers handled by terminal two was transshipment traffic that was unaffected by Greece's economic and debt problems.
The increase in volumes helped boost total revenue at Piraeus Container Terminal by 46.1 per cent to US$69.55 million, while profit surged nearly six times to US$11.83 million.
Overall, Cosco Pacific handled 26.88 million teu at its mainland and international terminals in the first half, up 10.8 per cent year on year, while revenue rose 31.8 per cent to US$367.36 million, although net profit dropped to US$178.93 million.
Deputy managing director Qiu Jinguang, said the first phase of terminal three, which will have capacity of 1.1 million teu, would become operational next year.
The first phase is due to be completed in February and will have a 450-metre berth. Qiu said phase one would handle about 65 per cent of the designed capacity of terminal three and the rest would be handled in phase two, which would have a 350- metre berth.
Lui said the purchase of cranes and on-going infrastructure work at Piraeus was expected to be partly met from the company's capital expenditure programme this year. He said Cosco Pacific would spend about US$1 billion on capital expenditure this year, of which US$320 million was spent in the first half. About 60 per cent of this year's budget is earmarked for terminal investments and 40 per cent for the container leasing business.
Cosco Pacific will add 2.75 million teu of container handling capacity at its mainland terminals in the second half.
This article appeared in the South China Morning Post print edition as: Cosco Pacific primed for third Piraeus terminal