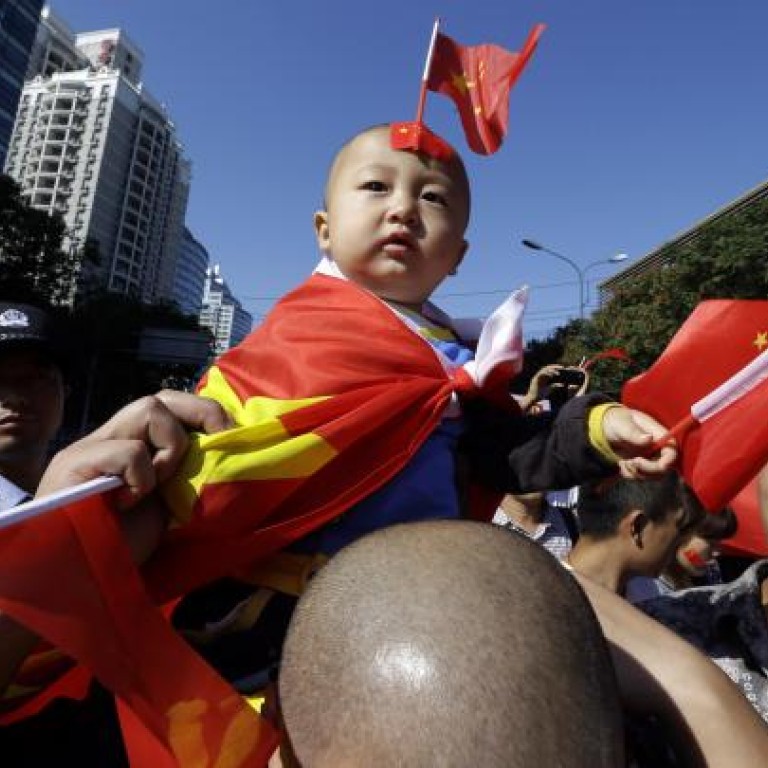 Japanese firms complain of tougher Chinese customs inspection
China is tightening up customs inspections for Japanese products at its ports, firms said on Friday, as a diplomatic row over disputed islands appeared to spill over into multi-billion dollar trade ties.
The move comes after Chinese state media threatened economic retribution over Tokyo's nationalisation of the Japanese-controlled Senkaku islands, which Beijing calls Diaoyu.
"We've heard from our staff in China that some Japanese products arriving in Chinese ports are facing a tightening of customs procedures," Tsutomu Suehara, spokesman for Japanese trading house Sojitz, told AFP.
However, he added: "It's not to the extent that it affects our business".
Chinese customs took a similar route in 2010 when ties soured over the arrest of a Chinese trawlerman who had rammed two Japanese coastguard vessels.
At the time, Beijing also imposed an export quota on rare earth minerals -- vital components used in high-tech products ranging from flat-screen televisions to lasers and hybrid cars. China controls more than 95 percent of the global rare-earths market.
"Compared to 2010, when all Japanese products were targeted, this time the affected products are a lot fewer," Suehara said.
Sojitz had been told tighter inspections were occurring in the ports of Tianjin and Qingdao, he said.
Another Japanese trading house, Itochu, said it had also learned of stricter customs inspections.
"We heard that inspections of freight from Japan are being tightened in Tianjin, Qingdao and other major ports," an Itochu spokesman told AFP.
Transportation firm MOL Logistics said in a statement the number of customs inspections was "rising due to the worsening of Japan-China relations".
Asked about the heightened inspections, Japanese industry and trade minister Yukio Edano said he expects China "to act in line with international rules".
"We continue to gather information and are trying to confirm the facts. We will take appropriate measures depending on the situation," he said.
The daily Asahi Shimbun reported Chinese customs officials were boosting their inspections in Tianjin, near Beijing, while the Mainichi Shimbun said freight was backing up in Shanghai because of a stricter regime.
"If Shanghai starts tightening inspections that would have a grave impact on Japanese firms, as the trading volume and the variety of items passing through there are a lot bigger than other ports," Suehara said.
Despite two-way trade being worth US$342.9 billion last year, according to Chinese figures, relations between Asia's two largest economies are often rocky, troubled by historical grievances and the festering territorial row.
The effects of the dispute were also being felt on the airline industry Friday, with former flag carrier Japan Airlines (JAL) seeing its recently relisted stocks plunge on the Tokyo bourse after it announced it was slashing services to China.
The stock closed 4.29 per cent lower in a rising market, hours after JAL said flights from Tokyo to Beijing will be halved and those to Shanghai will be cut by a third. The carrier will also halve its Osaka-Shanghai schedule.
The island row has rumbled for decades but flared again when the Japanese government said it had bought three of the uninhabited outcrops in the East China Sea.
Tens of thousands of anti-Japanese demonstrators rallied across China, with some vandalising Japanese shops and factories, forcing firms to shut or scale back production.
China has sent more than a dozen ships to waters close to the disputed islands, which lie on important sea lanes and near to believed oil reserves.