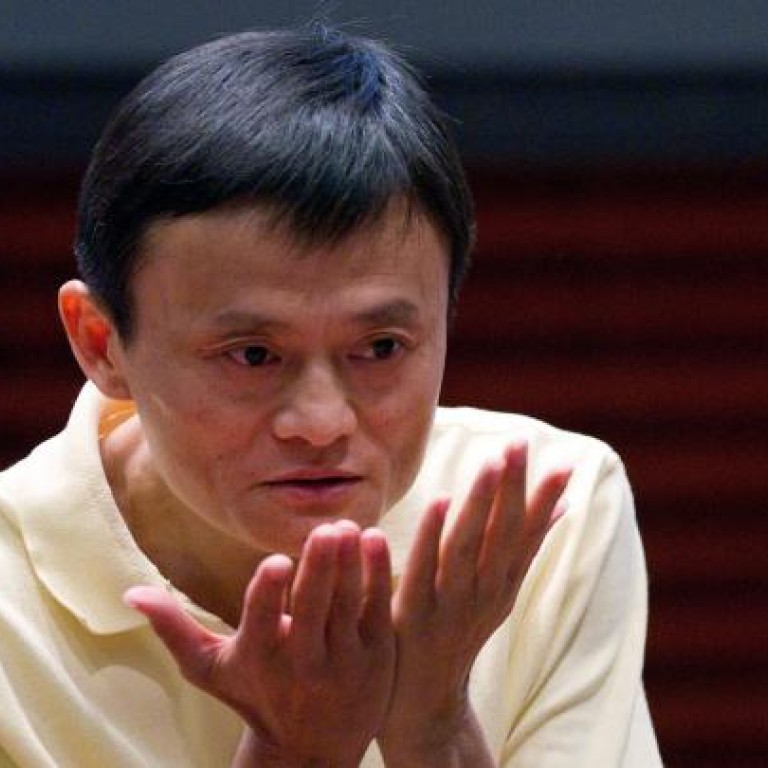 Alibaba chief digs in for mobile software platform battle
Alibaba chief to spin off smartphone operating system unit with US$200m investment
Jack Ma Yun, the chairman and chief executive of Alibaba Group, has never been one to shy away from a challenge.
A week after internet giant Google strong-armed Acer into scuttling the launch of a new smartphone that runs Alibaba's self-developed mobile operating system, Ma went on the offensive with a new strategy to expand its reach in the mainland's huge smart devices market.
The Aliyun OS business under subsidiary Alibaba Cloud Computing (AliCloud) will be spun off as an independent operation and receive a US$200 million investment from the group, according to a circular sent by Ma to its more than 24,000 employees last Thursday.
"This suggests Alibaba is serious about moving forward with its mobile operating system based on open-source Linux software," a source familiar with the initiative said. "More agreements with smartphone makers are to come, while existing alliances remain solid."
Alibaba, the country's biggest e-commerce company, had earlier announced Aliyun mobile platform agreements with Beijing Tianyu Communication Equipment and Haier, the world's largest home appliances manufacturer.
Jonathan Lu Zhaoxi, previously the chief executive at subsidiary
Alibaba.com
was named president of Aliyun. Lu will also continue to serve as the group's chief digital officer, a post he has held since July after
Alibaba.com
went private.
"Lu is great at operations and business development, and knows Aliyun well," the source said. "He also knows how to gather the necessary resources for the new company."
Wang Jian, the chief technology officer at Alibaba, will also serve in that role at Aliyun. He was also appointed as Aliyun chairman.
"We have built a strong team and also gained recognition from our business partners," Ma said. "To better safeguard the healthy growth of Aliyun OS business … we need to make adjustments in terms of talent, organisational structure, and the group's resource allocation."
Ma said Alibaba's US$200 million investment in Aliyun would be used "to strengthen its talent base, technology and infrastructure". He added that Aliyun "has a lot to strive for and a long way to go" after being in business for only two years.
Alibaba spokesman John Spelich declined to comment on the spin-off.
Google, the developer of the Android operating system used on many smartphones and media tablets, threw cold water on Alibaba's ambitions in the mainland's mobile operating system market when it prevented Acer from launching its Aliyun-powered CloudMobile A800 smartphone in Shanghai on September 13.
An AliCloud spokesman said Google threatened to terminate Acer's Android-related co-operation and other technology licensing if the Taiwanese firm pushed through with that launch.
Acer, the world's fourth-largest supplier of personal computers, is a member of the Google-backed Open Handset Alliance, which promotes Android adoption.
Market research firm IHS iSuppli forecast total global shipments of smartphones that run either Apple's iOS or Google's Android to reach 519 million units this year, up from 338.6 million last year.
Those two systems make up 76 per cent of the global market. The rest is split among Nokia's Symbian, Research In Motion's BlackBerry, Microsoft's Windows Phone, and other systems such as Linux and the Samsung Electronics-developed Bada.
IHS said smartphone shipments on the mainland would rise to 333 million units by 2016 from 160 million this year.
This article appeared in the South China Morning Post print edition as: Ma steps up mobile software fight