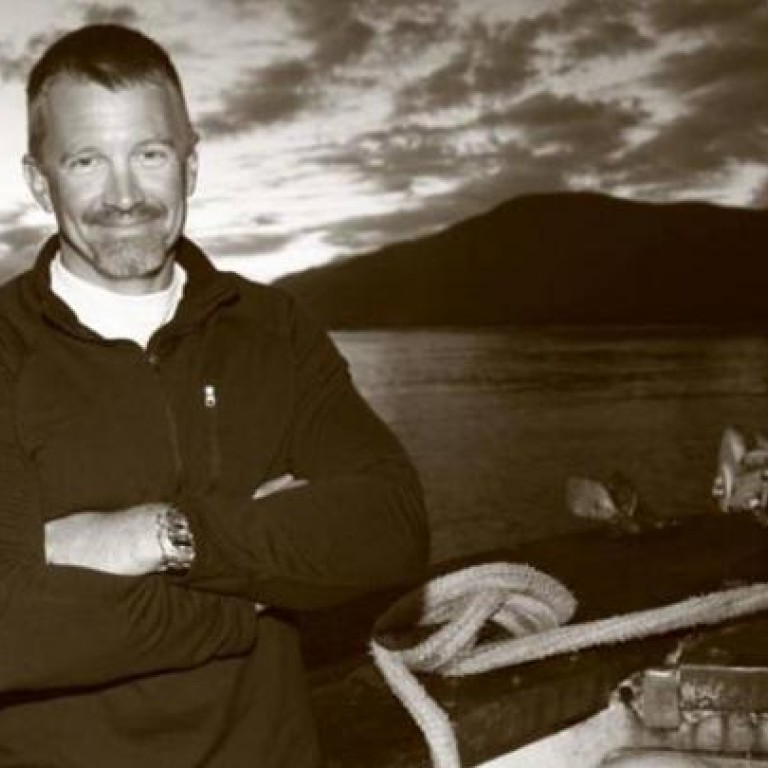 Into Africa: Ex-navy SEAL sets trail for investors
Erik Prince of Blackwater fame has set up a company that will be the 'search radar' to help firms manage the risks of investing there
The man who built up Blackwater - the giant private security force that guarded US diplomats in some of the world's most dangerous places, including Afghanistan and Iraq - sees Africa as his future.
After Erik Prince sold his firm to investors about two years ago, the former officer in the Navy SEALs - the special US military force that killed Osama bin Laden last year - set up a new company called Frontier Resource Group (FRG) early this year.
FRG is an Africa-dedicated investment firm partnered with major Chinese enterprises, including at least one state-owned resource giant that is keen to pour money into the resource-rich continent.
"Africa is so far the most unexplored part of the world, and I think China has seen a lot of promise in Africa," Prince said during a brief trip to Hong Kong last week to meet potential Chinese investors and partners. "But the problem is if you go alone, you bear the country risk on your own. You have to get support and maintenance there," Prince, FRG's managing partner, told the in an exclusive interview.
Despite the geographical distance, economic and diplomatic ties between Beijing and many African countries have rapidly strengthened in the past decade.
Earlier this year, Beijing pledged US$20 billion in credit to African governments over the next three years.
Most of the money is to be used to support the development of infrastructure, agriculture, manufacturing and small businesses in Africa.
Prince, who credits the Navy SEALs with bringing out his entrepreneurial spirit, said there were two main risks that perhaps every businessman in Africa must face.
The first one is the political risk in some countries, and the second is the very bad transportation and infrastructure, which means a high cost of doing business there.
"If you can't get to market cheaply enough, that's not interesting," Prince said.
Many foreign investors came to Africa purely for its natural resources, he said, but they forgot that transporting those resources was as important as exploring and producing them.
Prince, who works and lives in Abu Dhabi, where FRG is headquartered, said investing in Africa's infrastructure, energy facilities and commercial agriculture to meet the local people's basic needs of work and life should mean as much as investing directly in natural resources.
In July, FRG made the first closing of its first Africa-dedicated private equity fund, having raised US$100 million in a few months.
Prince committed some money himself to the fund to demonstrate a strong, long-term commitment to investing in the continent.
Following the first closing, Prince was invited by sovereign wealth funds, rich families and big banks in Asia, including some from Hong Kong and the mainland, to advise them on investment opportunities in Africa. Some wanted to put money into FRG's first fund.
Now the firm aimed to raise an additional US$400 million by the first quarter of next year to close the capital-raising period of the fund, Prince said.
He said he was "selective" about his investors, as he only wanted to bring in those who could add value to FRG and its projects in Africa.
In 1997, Prince set up Blackwater, initially with his own money. That company received more than US$2 billion in contracts from US government agencies, including the Central Intelligence Agency and the State Department.
When asked how he turned Blackwater into a business success, Prince said Blackwater was a part of his history and Africa meant the future for him.
However, he said his experience in the SEALs and Blackwater developed his operational expertise for doing business in Africa.
"People come to Africa to help [Africans] to build up the capabilities there and to show them both know-how and capital," he said. "Our job is to put all these things together and make them good investment opportunities."
Prince has good connections in the US government and some African countries, thanks partly to his previous government-related career, which had its first beginnings as a White House intern under president George H.W. Bush in 1990.
"We are the search radar for [Asian investors] in Africa because we have the expertise and we know how to measure and control the risks," said Prince.
His new firm has made investments in countries including the Democratic Republic of the Congo, Guinea and South Sudan.
This article appeared in the South China Morning Post print edition as: Into Africa: Ex-navy SEAL sets trail for investors