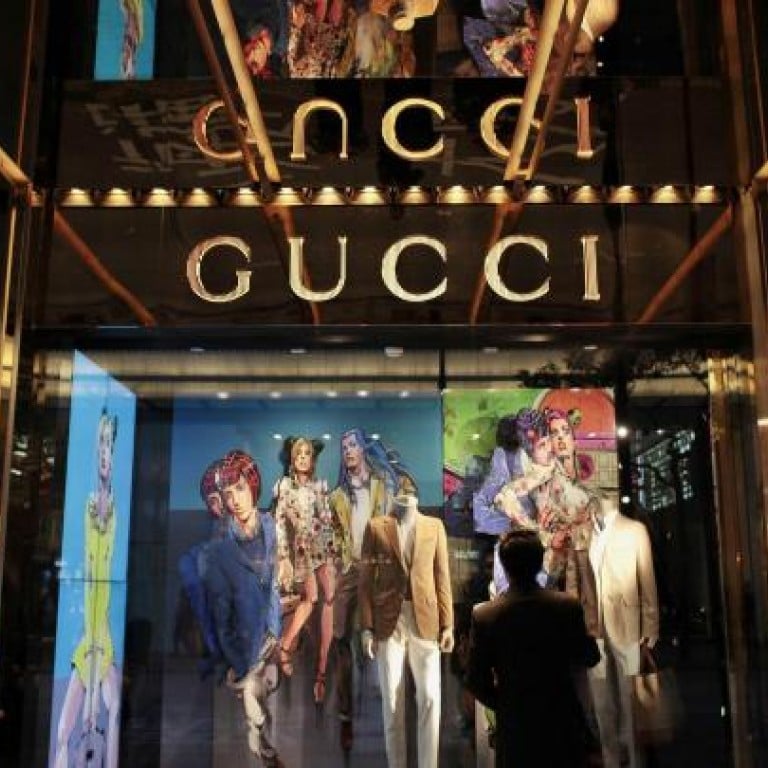 Gucci owner targets luxury brands to cash in on Chinese consumers
The firm that owns the Gucci and Yves St Laurent fashion labels is targeting more big brands in the luxury market, to cash in on the demand for status symbol fashion items among Chinese consumers with rising incomes and a growing willingness to spend.
PPR, the French luxury and sportswear group headed by the billionaire Francois-Henri Pinault, which owns the sportswear brand Puma as well as Gucci and YSL, bought a large stake last month in Qeelin, the Hong Kong jeweller founded by local designer Dennis Chan and the French entrepreneur Guillaume Brochard in 2004.
Qeelin has seven shops on the mainland, four in Hong Kong and three in Europe. PPR did not disclose its holding in Qeelin or what it paid for it.
Alexis Babeau, managing director of the luxury division at PPR, said the Paris-based conglomerate will focus on "making small and high-growth investments, which should offer synergies and avoid cannibalisation of our existing portfolio".
Babeau said the purchase of Bottega Veneta, an Italian luxury brand known for its leather goods, demonstrated the company's acquisition strategy, as sales in the bag maker surged to €683 million (HK$7.1 billion) in 2011 from €54 million in 2004, a compound annual growth rate of more than 40 per cent.
Growth in the men's segment in China is significantly stronger than in the women's, notably in leather goods and watches as well as clothing, Babeau said.
"The acquisition of the men's clothing label Brioni, which once dressed James Bond, has broadened our reach to tailor-made suits, representing our commitment to the market for male fashion," Babeau said.
He said the relatively fast economic growth in China should lift overall income levels, driving the consumer market.
The luxury goods market for men in China grew 48 per cent between 2005 and 2009, because shoppers were buying more for themselves or with the intention of giving gifts to significant others or business acquaintances, the consulting firm Bain & Co said in a recent report.
It found men tended to see shopping as less of an indulgence than women, suggesting that male spending could help weather an economic downturn.
This article appeared in the South China Morning Post print edition as: Gucci owner targets luxury brands to buy