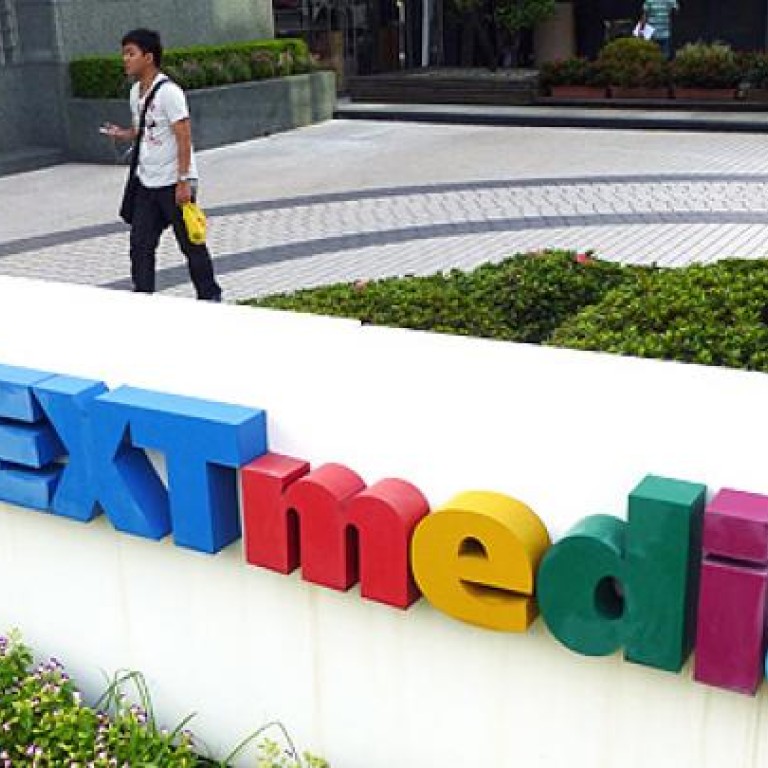 Next's sale of Taiwan print arm collapses
Disposal of Taiwanese television asset still on despite pull-out on eve of completion deadline
Next Media's sale of its Taiwanese print business has fallen through a day before the deadline, but the sale of its television operation continues, a spokesman said yesterday.
The NT$17.5 billion (HK$4.55 billion) print deal was supposed to be completed by today, but one of the Taiwanese buyers walked away at the last minute. That has dashed Next Media's hopes of selling its Taiwanese operations, including the money-losing television business, as a bundle. Next Media is owned by Jimmy Lai Chee-ying.
"It's because the buyers didn't show up," said Next Media spokesman Mark Simon, when asked to confirm whether the print business sale had collapsed.
"We are quite perturbed by the behaviour [of the buyers], and we don't have much comment under the circumstances," he said in an interview. Simon said "there are no other buyers" talking with Next Media.
He was quoted by Bloomberg as saying an option to extend the agreement to sell the print assets would not be taken up.
Simon said the sale of Next Media's NT$1.5 billion television business in Taiwan was still on.
"At the moment, we are operating as normal," he said.
Simon did not identify which of the four Taiwanese buyers in the consortium to buy the print business for NT$16 million had pulled out. Local news media named Tsai Eng-meng, who heads Want Want group, one of the leading snack food suppliers on the mainland.
The controversial deal sparked strong opposition in Taiwan owing to concerns over Tsai's support of the mainland.
He already controls several major dailies and television stations on the island through his son Tsai Shao-chung.
Several local news media, including , cited unnamed sources as saying that Tsai sought to reduce his stake in the purchase to avoid antitrust queries, but other buyers refused to take up larger stakes.
Next Media shares were suspended from trading in Hong Kong yesterday.
This article appeared in the South China Morning Post print edition as: Next's sale of Taiwan print arm collapses