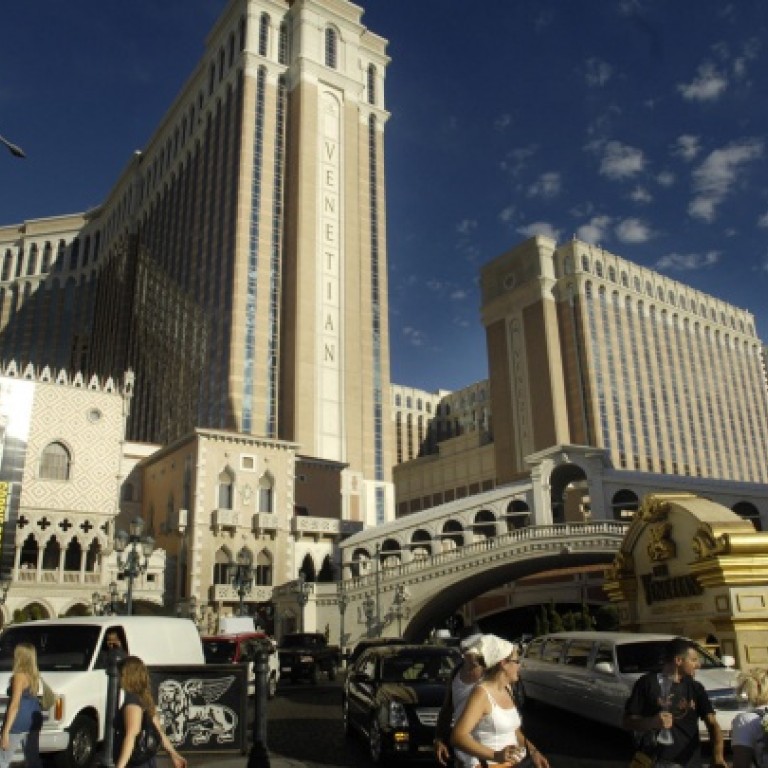 Sands trial over Macau licence fee nears conclusion
Lawyer for HK businessman seeking US$328m in damages makes closing argument to jury
Las Vegas Sands broke an agreement to pay Hong Kong businessman Richard Suen Chi-tat for his help in obtaining a gaming licence in Macau, Suen's lawyer told a jury as a five-week trial neared its end this week.
Sheldon Adelson, Las Vegas Sands' billionaire chairman and controlling shareholder, did not know about the possibility that the Macau government would make licences available until 2000, when he met Suen, who was a friend of Adelson's younger brother, Lenny Adelson, Suen's lawyer said in his closing argument in a state court in Las Vegas.
"Mr Suen alerted Mr Adelson to the opportunity," Suen's lawyer, John O'Malley, told the jurors. After meeting Suen, Sheldon Adelson told his brother: "I'm going to build the Las Vegas of the Far East," O'Malley said.
Suen is seeking US$328 million in damages, based on his claim that under an agreement with Las Vegas Sands made in 2001 he is entitled to 2 per cent of the casino operator's net income from its Macau properties. This is the second time Suen's claims have gone to trial, after the Nevada Supreme Court reversed a US$43.8 million jury award in favour of Suen in 2010 and sent the case back for a new trial.
Las Vegas Sands gets 58 per cent of its revenue from its Macau business. Earlier this month Sands China, the company's Hong Kong-listed subsidiary, reported first-quarter net income of US$452.9 million, a 63 per cent year-on-year increase, as it drew a record number of visitors.
Suen, 60, claims in his lawsuit that meetings he and his business associates arranged in Beijing in 2001 for Adelson with the Chinese vice-premier, Qian Qichen, and the mayor of Beijing, Liu Qi were instrumental in the Macau government selecting Las Vegas Sands the following year as one of the companies that could operate casinos in the former Portuguese colony.
Las Vegas Sands argued that the Macau government awarded the licence independently from Beijing, which legally is barred from intervening in Macau's internal decisions.
This article appeared in the South China Morning Post print edition as: Sands trial over Macau licence fee nears conclusion