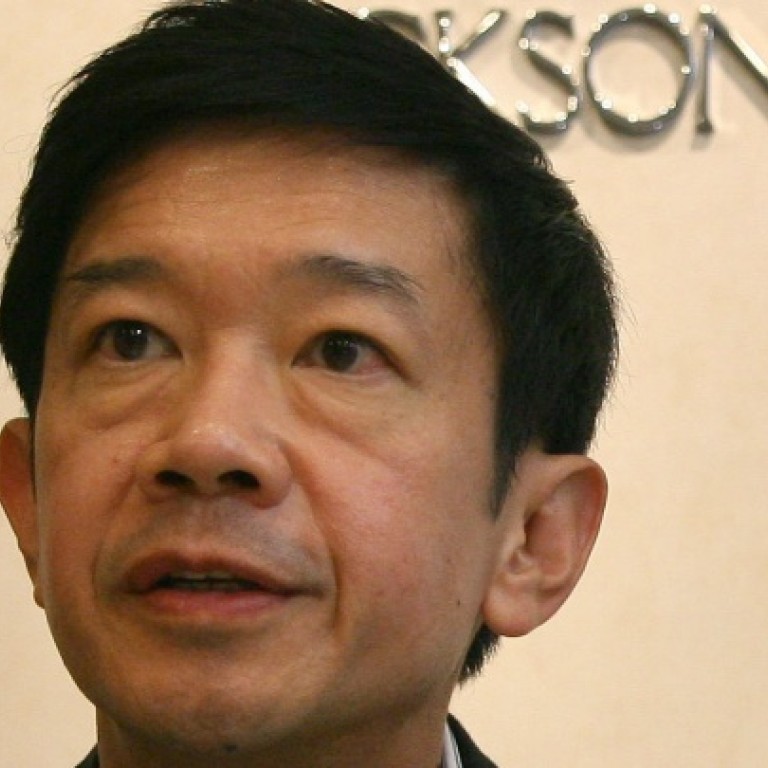 Dickson Concepts opens door to new investments
High-fashion retailer seeks to diversify its business after profit jumps 22.8 per cent
High-fashion retailer and distributor Dickson Concepts (International) plans to diversify its business to broaden the revenue base after reporting a more than 20 per cent rise in net profit.
The company reported in a filing yesterday that turnover for the year to March grew 3.5 per cent to HK$4.1 billion while profit jumped 22.8 per cent to HK$229.3 million.
Chairman Dickson Poon said the company planned to open 16 new stores globally this year and introduce new brands in the mainland and Taiwan markets.
With HK$1 billion cash on hand, he said, the company was actively seeking new investment opportunities with an aim to diversify and broaden its earnings base.
"When a company's business gets mature, it's normal and proper to make investments in other areas," Poon said.
He said the firm did not rule out the possibility of investing in the real estate industry.
Dickson Concepts, which operates shops for brands such as Brooks Brothers, Tommy Hilfiger and Rolex on the mainland, said it opened 58 new shops during the last financial year, taking the total to 309.
About 60 per cent of the company's sales revenue was generated from Hong Kong, while the mainland and Taiwan markets accounted for 12 and 18 per cent respectively.
Poon said the retailing market in Hong Kong would be challenging this year as more high-end mainland shoppers were turning to Europe and the mainland economy slowed.
He said he expected the mainland's retailing market to continue to expand this year but the growth rate would moderate.
The company recommended a final dividend of 20 HK cents per share for the period.
Shares in Dickson Concepts dipped 0.95 per cent to finish at HK$4.16 yesterday before the announcement of the financial results.
This article appeared in the South China Morning Post print edition as: Dickson Concepts opens door to new investments