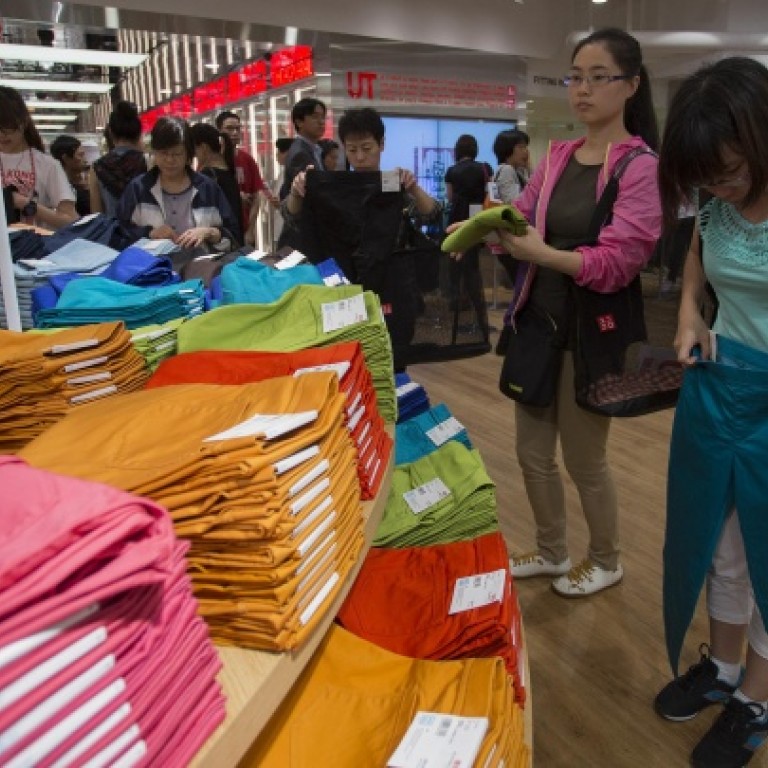 Reading is believing for social media fans
Hong Kong consumers show more faith in online comments than others in Asia for helping to guide their brand views and shopping choices
Writing a comment on your Facebook page about the latest mobile phone you just bought or posting a picture on Weibo featuring the new dress you are wearing is not your personal business any more. Increasingly it is influencing other people's buying decisions.
A survey finds that Hong Kong consumers are relying on comments on social media to guide them in their shopping choices.
About 71 per cent of Hongkongers said in the study by New York-based global media and marketing company The Reader's Digest Association that they were likely to trust comments regarding brands or products that they saw on social media. Of them, 14 per cent said they were "very likely" to believe others' comments online.
The percentage is the highest of all the seven Asian regions surveyed.
In Indonesia and Singapore, 60 per cent of respondents trusted comments on social media, while the percentage in Malaysia, the Philippines and Thailand varies from 43 to 55 per cent. By contrast, only 35 per cent of Taiwan consumers would like to believe in what people say on social media, the survey of 7,000 people in the Asian markets said.
"The social media boom arrived earlier in Hong Kong than in most other Asian regions," said Francis Fong, founding chairman of the Hong Kong Association of Interactive Marketing. "Hong Kong people have been exposed to Facebook, Twitter and Weibo for four to five years."
According to the study, nearly one in four Hong Kong respondents said they shared "positive brand experience all the time" on Facebook, Twitter and other online discussion forums. Some 15 per cent of them often complain or share bad experiences about brands or products online.
"The power of social media is rising fast in Hong Kong. Business operators are spending much more of their advertising budget on social media compared to two years ago," said Fong. "However, instead of outsourcing the social media services to a third party, companies should watch and respond to people's comments on their brands and products on their own if they really want to leverage the power of social media."
The Reader's Digest survey, which was carried out by market research unit Ipsos, is in its 15th year. In addition to social media, it says e-commerce is becoming a more popular choice for Hongkongers as nearly 40 per cent of respondents say online shopping has changed their shopping habits over the past two years.
This article appeared in the South China Morning Post print edition as: Reading is believing for social media fans