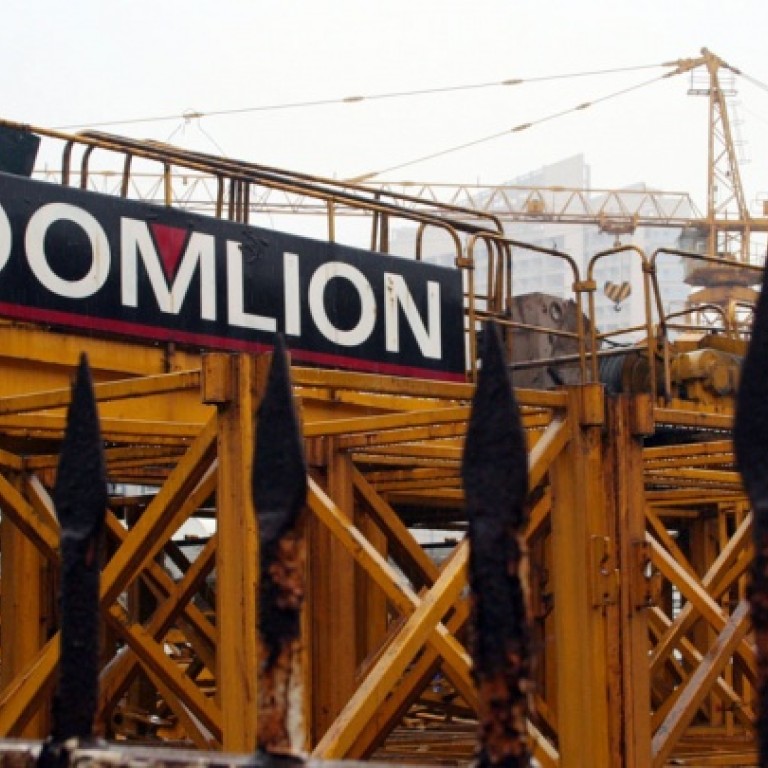 Zoomlion denies fraud allegations
Zoomlion Heavy Industry Science and Technology, the Hong Kong- and Shenzhen-listed mainland construction machinery maker, has denied a website's allegations it committed fraud and inflated sales.
"The company denounces twisted media reports that mislead investors," Zoomlion said in a statement to the Shenzhen Stock Exchange. Guangdong province news website Xin Kuai Bao made the accusations.
"All the allegations relating to fictitious sales are false, groundless and misleading," Zoomlion said in a statement to the Hong Kong Stock Exchange.
Xin Kuai Bao said it received an anonymous report alleging extensive fraud at Zoomlion's business in central China.
Xin Kuai Bao said that in August and November last year Zoomlion had 912 million yuan (HK$1.2 billion) of orders and 544 million yuan of returned goods. Zoomlion said the correct figures for the two months were 908 million yuan of orders and 567 million yuan of returned goods.
Zoomlion said returned goods were typical and that it booked them strictly in accordance with accounting principles.
Xin Kuai Bao said the firm had three large and "mysterious" clients that accounted for a major portion of Zoomlion's sales in central China.
Zoomlion said the three clients had issued statements saying their purchases from Zoomlion were authentic.
"They expressed deep resentment and reprimanded the media for their false reports maliciously distorting the fact of normal sale transactions between them and the company."
Xin Kuai Bao doubted Zoomlion's sales figures because of the large number of rejected orders.
This article appeared in the South China Morning Post print edition as: Zoomlion denies fraud allegations