Sinopec
Get more with myNEWS
A personalised news feed of stories that matter to you
Learn more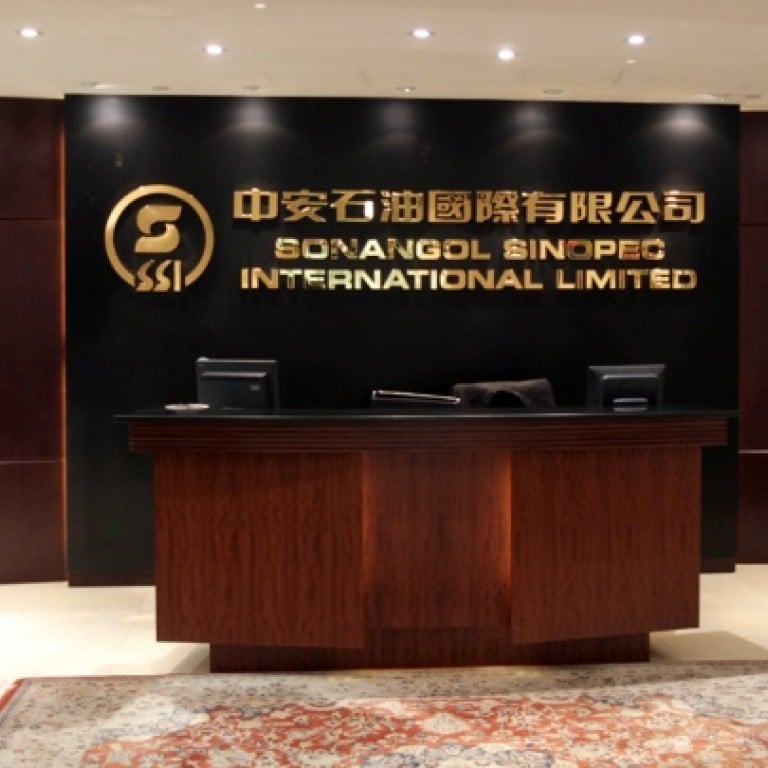 Hong Kong judge orders secretive 'Queensway group' to open books to ex-director
Judge orders secretive Queensway group to allow Wu Yang to inspect records in his claim for share of US$186 million payout from project
A judge has ordered a secretive group of Hong Kong companies to open its books to a former director.
The companies, nicknamed the Queensway group for their address in the city, have undertaken oil projects in Africa involving British Petroleum and the state-owned China Petroleum & Chemical Corp (Sinopec).
In a ruling in the Court of First Instance on Tuesday, Justice Jonathan Harris ordered Dayuan International Development and two directors, Lo Fong-hung and Veronica Fung Yuen-kwan, to make available to Wu Yang within 21 days all documents from 2008 to 2010 of Dayuan and 12 of its related companies. The firms share the same office at Two Pacific Place, 88 Queensway Road.
The records include information on an airport and a power station in North Korea, a HK$12.16 million payment to a "Tanzania air project", and HK$7.68 million of payments to Tanzania and Zimbabwe.
The root of the dispute is Wu's claim to a share of a US$186 million dividend from an oil project in Angola, which was a joint venture between BP and Sonangol Sinopec International (SSI). SSI's shareholders include Sinopec and Wu, through his 30 per cent shareholding in Dayuan.
Wu, having received no dividend, asked in October 2010 to inspect the books of Dayuan, SSI and other companies of the Queensway group, the judgment said.
Wu was removed as director of six Queensway companies, including SSI, later that same month and was dismissed as director of two other Queensway companies in March 2011, according to the judgment.
The judgment said Wu was also concerned by media reports over Dayuan's involvement "in what might be loosely called malpractices in Angola".
Wu said he and his business partner, Wang Yui, "have strong and useful connections in official circles and with various large companies including Sinopec".
Lo and her business partner, Xu Jinghua, who also goes by the name Sam Pa, had extensive business connections in Africa and South America, the judgment added.
"In 2003, Lo and Xu asked Wu and Wang if they would like to co-operate, as they thought Wu and Wang's connections would be useful in exploring business opportunities in Africa."
This resulted in the incorporation of Dayuan in August 2003, the judgment said.
In 2004, Wu and Wang introduced the Angolan state oil company Sonangol "to various high-ranking Chinese officials, which resulted in co-operation between Sinopec and Sonangol".
This led to developing an oilfield in Angola that involved Sonangol, Sinopec, BP and Dayuan.
Lo is the chairman and managing director of Nan Nan Resources Enterprise, a Hong Kong-listed coal-mining firm.
This article appeared in the South China Morning Post print edition as: Former director wins access to company books