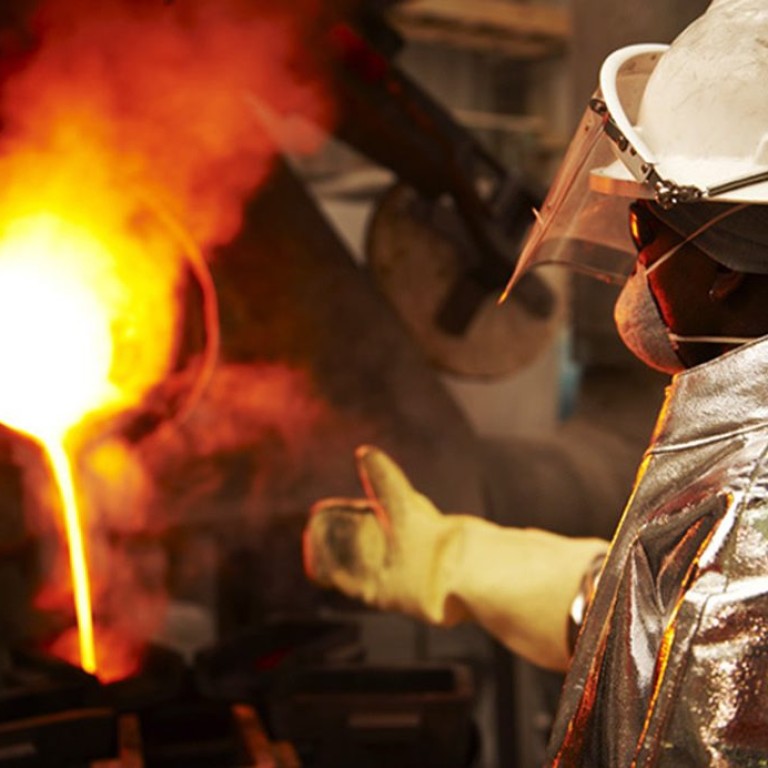 Struggling Australian gold miners eye outside backers
Australia's Alacer Gold said it expects to receive bids within a month to sell two gold mines, in a sign that merger activity in the sector may be starting to stir after a slump in bullion prices.
Gold miners in Australia have been hammered by asset writedowns, as they grapple with high costs and a financing drought that has left many smaller operators scrambling for cash, prompting speculation of an asset swoop by Chinese buyers.
"Certainly some (potential buyers) are Asian-backed operators that already have an Australasian base," Alacer chief executive David Quinlivan said, declining to name the interested parties when asked about how the sale was progressing.
Alacer is selling its Higginsville and South Kalgoorlie mines, which together produced 176,000 ounces last year/13, so it can focus on lower-cost mines it is developing in Turkey.
"We are expecting indicative bids soon," added Quinlivan, speaking on the sidelines of the Diggers and Dealers conference.
He said he had a put a one-month deadline on offers.
A group of seven one-time Australian favourites including Alacer Gold, OceanaGold and Silver Lake Resources And Evolution Mining have clocked up A$2.5 billion (HK$117.4 billion)in writedowns this year.
They are not alone, even sector behemoth Barrick Gold, the world's biggest gold producer, is feeling the pinch. Late last week it unveiled a US$8.7 billion writedown and said attempts to sell mines in Australia were "well advanced."
But there has still been some interest in the sector.
China's biggest gold producer, Zijin Mining Group , paid US$240 million for control of Australia's Norton Gold a year ago, while last week ChinaMolybdenum agreed to pay US$820 million for Rio Tinto's
Norton is in the process of mopping up a friendly scrip takeover of Kalgoorlie Gold Mines.
While other companies are bracing for tough times by laying off workers and closing mines, the company's chief executive Dianmin Chen said he is planning to nearly double gold production and is keeping an eye out for potential acquisitions to support Zinjin's growth plans outside China.
And Australia's legion of small and mid-capped miners may offer opportunities for investors as equity markets remain almost closed.
"Up to 50 per cent of Australian gold production may change hands in the next five years," said Jake Klein, executive chairman of Evolution Mining.
Non-traditional investors in the sector, such as private equity, are increasingly targeting the resources sector as a means to diversify their portfolios.
This is good news for the most attractive assets on the block, increasing the likelihood of healthy competition and consequently minimizing the valuation gap, Ernst & Young said in a report on the sector.
Still, companies are struggling to find buyers at acceptable valuations as commodity prices go down and equity markets are increasingly difficult to tap for funds.
This could lead to distressed asset sales, benefiting bargain hunters with mid- to long-term investment horizons, according to Ernst & Young.
After a challenging first quarter, mining finance became even tougher in the three months to the end of June.
Only US$2.28 billion was raised in the three months to end-June, compared with US$5.16 billion in the March quarter and US$6.12 billion in the second quarter of last year.
The Australian Stock Exchange saw mining financing slump from US$1.41 billion in the March quarter to just US$0.45 billion in the quarter ended June 30, according to sector research and consulting group IntierraRMG.
By comparison, the Toronto Stock Exchange and TSX-Venture did only marginally less business than in the March quarter - US$1.09 billion, compared with US$1.22 billion, its data shows.
"Cash holdings for the junior companies are now at critical levels, with overall cash balances of under US$10 billion for explorers," said IntierraRMG editorial director Chris Hinde.
"Many of the smaller companies will be unlikely to survive until the end of this year unless there is a dramatic reversal of fortune."